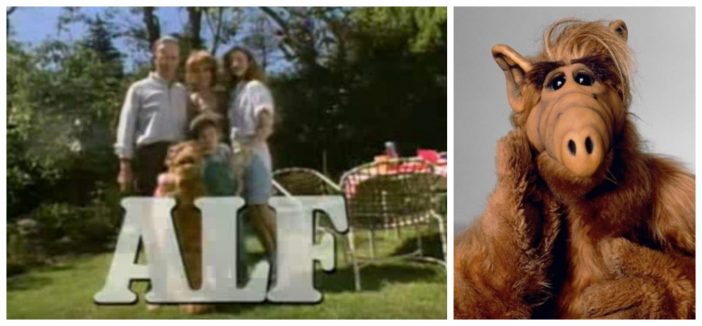 The hit sitcom ALF reportedly has a reboot in development at Warner Bros. TV. The sitcom, which stands for Alien Life Form, aired in 1986 and ran all the way until 1990. The show is centered around an extraterrestrial being nicknamed ALF who crash lands into the garage of the Tanner family. ALF was performed by puppeteer Paul Fusco at the time.
The reboot is currently in the early stages and there is no writer set to work on the project yet. Allegedly, a rumor that was floating around was the reboot involving ALF emerging from Area 51, where had he been held captive since the original series finale. It would center around how much the world has changed at the time.
https://www.instagram.com/p/Bl8wwdnhW3z/?tagged=alf
Despite the rumor for the plot, nothing has been confirmed or denied. Everything is simply a rumor at this point that may be up for discussion amongst the fanbase.
https://www.instagram.com/p/BhIT-jQlpoB/?tagged=alfshow
Paul Fusco, besides being the puppeteer for ALF, was also the voice behind the character. The show also included actors Max Wright, Anne Schedeen, Andrea Elson, and Benji Gregory. This is the most recent classic series to have a potential reboot. There are other sitcom hits up for reboot discussion such as Frasier and Cheers. It is currently unclear what involvement Paul Fusco will have in the reboot, as he was not only a large part of the character, but also the co-creator, writer, and producer.
https://www.instagram.com/p/Bk9VGGzl3HL/?tagged=alf
According to TVLine, despite being off the grid for about three decades, ALF has continued to be a pop culture phenomenon and household name. There have been references made to ALF in popular shows such as Family Guy, The Simpsons, and The Big Bang Theory, all of which are still aired on TV today. The character of ALF has also been featured in commercials over the years for Radio Shack and DirecTV.
Warner Bros. TV has declined to comment on any of the emerging news at this time. Reports say that the project has been in the works since May of this year, but it is unclear when a reboot will reach our TV screens. Only time will tell!
https://www.instagram.com/p/Bl8zwDJgmX9/?tagged=alf
Be sure to SHARE this article if you remember ALF!