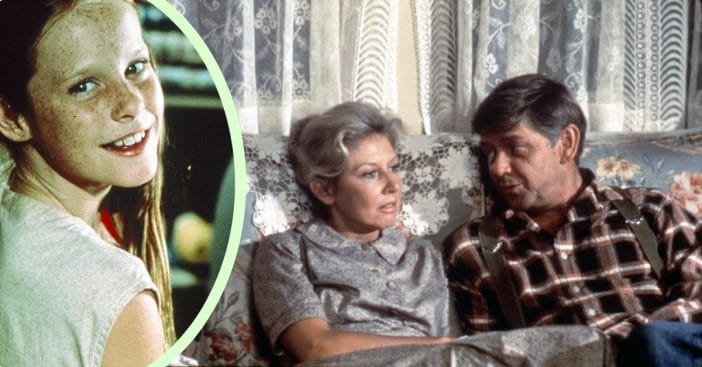 While viewers turned to the TV for escape, the actors on-screen battled struggles of their own. Even the cast of The Waltons faced inner demons. In fact, some of the seemingly most steadfast and reliable among them had a very hard time fighting inner demons. Some came from events beyond their control, others from personal choice, and others still from enormous societal pressures – or a combination.
Together, Michael Learned and Ralph Waite represented matriarch and patriarch of the Walton clan. They figured out their own dilemmas while also being there for their children. Behind the camera was completely the other way around, however, as the two battled alcoholism for years. Meanwhile, when viewers saw the seemingly perfect life of Erin Walton, they did not witness the pressures Mary Elizabeth McDonough faced to be prettier, skinnier, constantly, to the point of developing bad eating habits.
Caring responsible, and rife with inner demons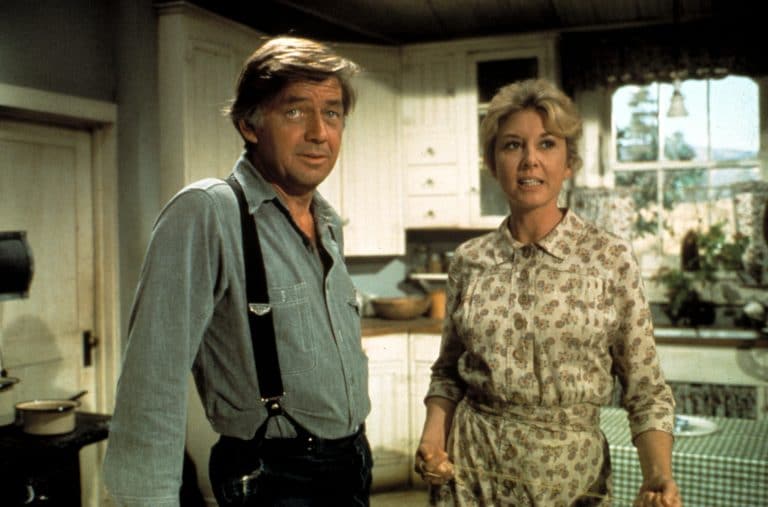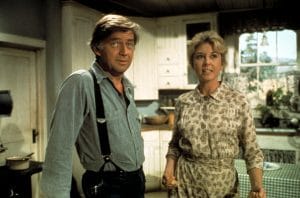 Most viewers first know the life of John Walton Sr., a family man who worked hard, kept his kids earnest, and whose only fault was shirking his church visits. So, Ralph Waite readily called his actual personality totally at odds with his on-screen persona. "I was a caring, responsible father to all of these kids," he outlined. "But I was drinking the night before and being a drunk on the side."
RELATED: 10 Unbelievable Secrets About 'The Waltons' Audiences Never Saw Coming
Some of these choices stemmed directly from his personal life. His daughter died when she was just nine from leukemia, which predated an eventual divorce between Waite and his wife. Alone with memories of a deteriorated marriage and inner demons in place of a young daughter with a lifetime ahead of her, Waite turned to alcohol.
But his work-life helped offset the damage done by his private life. Judy Norton readily recalled, "He credited the show for being the reason he got sober. He said, 'I sat there one day at the kitchen table with all you kids and I felt like such a fake.' He took himself to AA and got sober." While Waite did not advocate creating massive problems for one's self, he did encourage using them as an opportunity for growth. In 1977, he told People, "It sounds saccharine. But you only mature when you face problems you can't deal with."
Coming to work prepared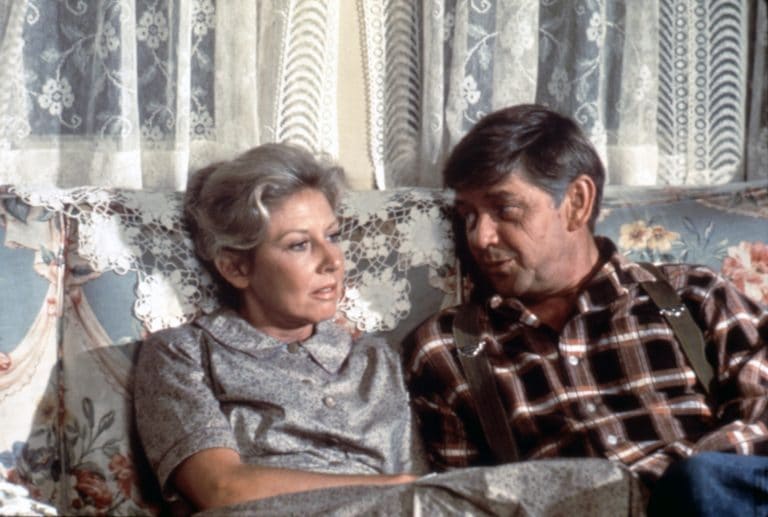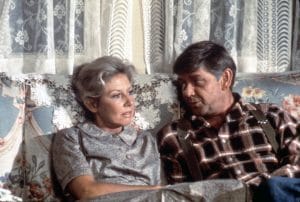 Sadly, Michael Learned, known on-screen as Olivia Walton, had a longer battle with the bottle, one that stayed with her on-set. Literally. Wide Open Country writes that she actually arrived for auditions with a bottle of bourbon in her pocket. Definitely not the Olivia Walton viewers came to know.
While Waite's TV family helped him, he in turn helped Learned. In 1977, she noted, Waite "pointed out that he thought I was drinking too much. I didn't think I was, but he thought I was and I haven't had a drink in 42 years of anything alcoholic and it is because of Ralph, and I think I was on the way." Her own inner demons came from a very unhappy marriage with Peter Donat, which lasted from 1956 until 1972. It left her very "sad and depressed."
"I got off the train early luckily," Learned mused, "but he was the one who grabbed me by the shoulders and said, 'I think you have a problem.' Because we'd go out and have lunch and drink wine and stuff and then go back on the set a little bit tipsy. He straightened himself out and then he said, 'I think you should too.' I went, 'Me?' But he was right, I was drinking too much."
Appearance is everything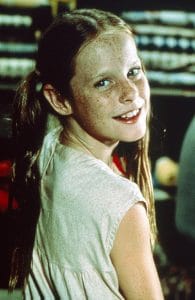 "Erin, my character, was supposed to be 'the pretty one,'" explained Mary Elizabeth McDonough. "So the message to me became this pressure to be perfect and to look perfect and to act perfect and to not make any mistakes, and that took its toll on me." All the while, she also endured natural changes her body went through as she got older. However, she was never made to feel that what she went through was normal. McDonough revealed, "The wardrobe woman looked at me and said, 'Well, do you think you could fit in the clothes from last season, or have you gained more weight?' And it hit me just like a knife in my heart," McDonough says. "And I wasn't fat; I was just maturing. And nobody said, 'Hey, you're normal. You're OK.'"
As a result, she developed unhealthy eating habits. When an upcoming scene called for her to wear a bathing suit, McDonough would starve herself. After performing the scene, she would then run out and buy donuts from a nearby truck to consume. All this to appear thin.
John Ritter is a man of many facets; his biggest starring role came from the comedy Three's Company, but on The Waltons, he played Reverend Fordwick for several episodes. When working alongside McDonough for the show, he channeled his inner reverend and intervened for the young actress. He did not accept "I'm fine" when he asked her what was wrong. Instead, he pressed, and she explained, "He said, 'No, no, I want you to start doing a journal.' And that night I started journaling and it saved my life."
She's used her experiences as motivations to advocate for women's health. For anyone looking to get cosmetic surgery, she promotes safe options and informed decision-making. In terms of dietary health, she runs her YouTube channel Minutes with Mary to show all women "so that no one feels as alone and terrified as I did." Inner demons can't outnumber a person so easily when others join the fight.