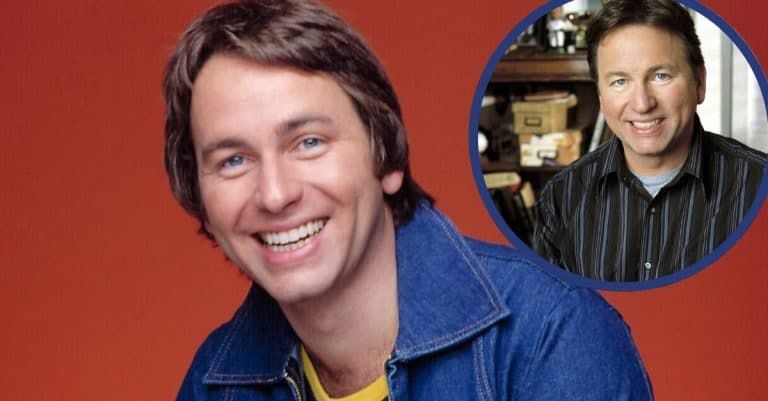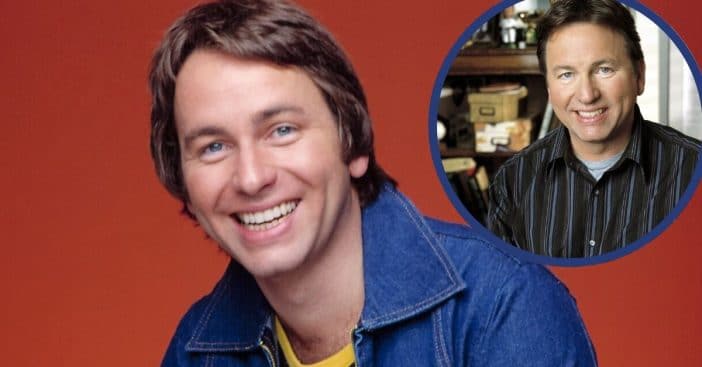 1/14/2022
Come and knock on our door, another visitor's always welcome! After all, three is company — the underlying premise behind the sitcom Three's Company and the plight of Jack Tripper, played by John Ritter. Armed with exceptional slapstick designed to make for a good time, Ritter helped make Three's Company a lasting entertainment cultural piece. So, what did he do after the show ended?
John Ritter came from entertainment royalty, thanks to his singing cowboy father (Tex Ritter) and actress mother. However, Ritter, who was born September 17, 1948 in Burbank, California, actually intended on a career in politics supplemented by psychology studies. Already attending the University of Southern California, he decided make a switch over to the USC School of Dramatic Arts, suddenly finding himself on the path to mastering the stage.
Cementing a legacy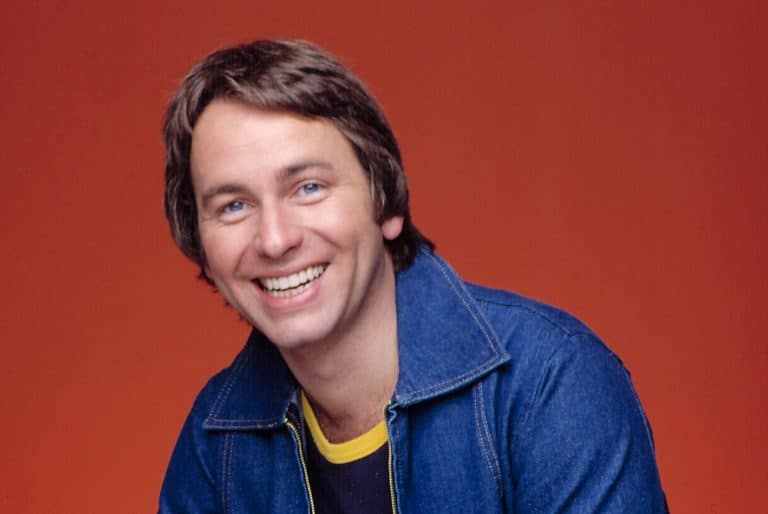 Like many actors of the time, John Ritter got his first entry into entertainment via theater. After heading several productions, he entered the television scene through appearances on favorites like M*A*S*H and Hawaii Five-O, among others. His role as a campus revolutionary in Dan August would put him alongside future Three's Company co-star Norman Fell. He also gained a recurring role status on The Waltons as Reverend Matthew Fordwick.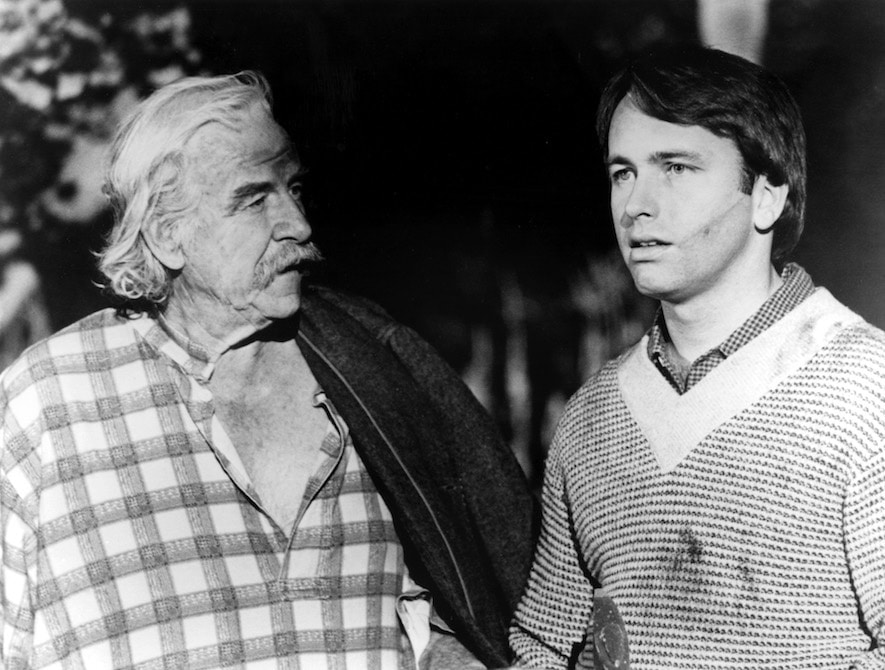 "That character, who he would refer to as Reverend Foreplay behind the scenes to crack Richard Thomas up, was so pure and kind of rigid that he really sunk his dramatic teeth into it," explains Chris Mann, author of Come and Knock on Our Door: A Hers and Hers and His Guide to Three's Company. "The role and its wholesomeness also made his dad proud. His didn't want him to become an actor, but when he was cast in The Waltons, it gave him legitimacy in his dad's eyes to see that he sort of rose to prominence in that role initially."
After gaining more and more traction, Ritter at last won the role that would make him a household name: Jack Tripper from Three's Company.
Meet the clumsiest chef who probably shouldn't be responsible for food. Jack Tripper, true to his name, wasn't the most coordinated, and John Ritter brought him to life, being an energetic spark, with a charming innocence, that quite honestly, is irreplaceable and unseen in most tv shows or movies. The role earned him a Golden Globe and an Emmy, and really resonated with audiences everywhere.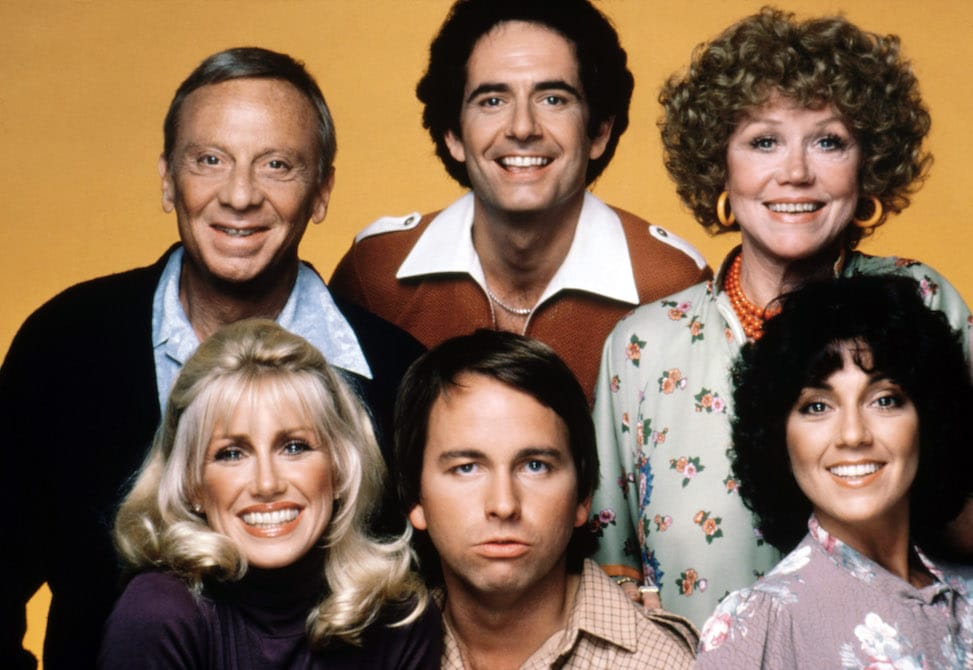 Says Mann, "Three's Company became and stayed a Top 10 hit, because it was an hysterical farce that made people laugh out loud. Once John Ritter's physical comedy took over, and the show became more of a comedy misunderstanding — sexual and otherwise — it gave people a chance to feel liberated through laughter. The thing about Three's Company is that people always assume the worse about others, and whether it was Mr. Roper fearing they were having orgies or whatever, it kind of showed us how do jump to conclusions. Unless it's a really sort of tragic situation, in general there's something innately funny about that."
Three's Company ran from 1977 to 1984, with Ritter starring in the spin-off Three's a Crowd for a single season from 1984 to 1985.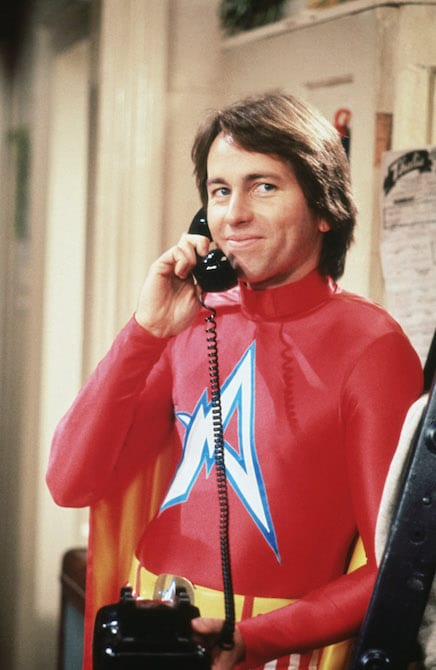 In 1980 he starred in the feature film Hero at Large, which saw him as New York actor Steve Nichols, who is hired to promote the new movie featuring Captain Avenger, but in stopping a robbery while in costume he finds himself actually being perceived as a superhero.
"It's underrated," points out Mann, "and it definitely has a charm and heart to it. What's interesting is that whereas Robin Williams made his movie debut as Popeye, another otherworldly character, John essentially debuted on the big screen as, again, an everyman. A struggling actor who suddenly becomes this media hero when he stops a robbery at a convenience store. Afterwards he realizes he likes protecting people; he likes having that sense of being a media hero and ultimately he becomes a real hero by the end of the film. It was also kind of a romantic comedy in a sense, but the journey of that character really resonated with audiences."
Did John Ritter die on set?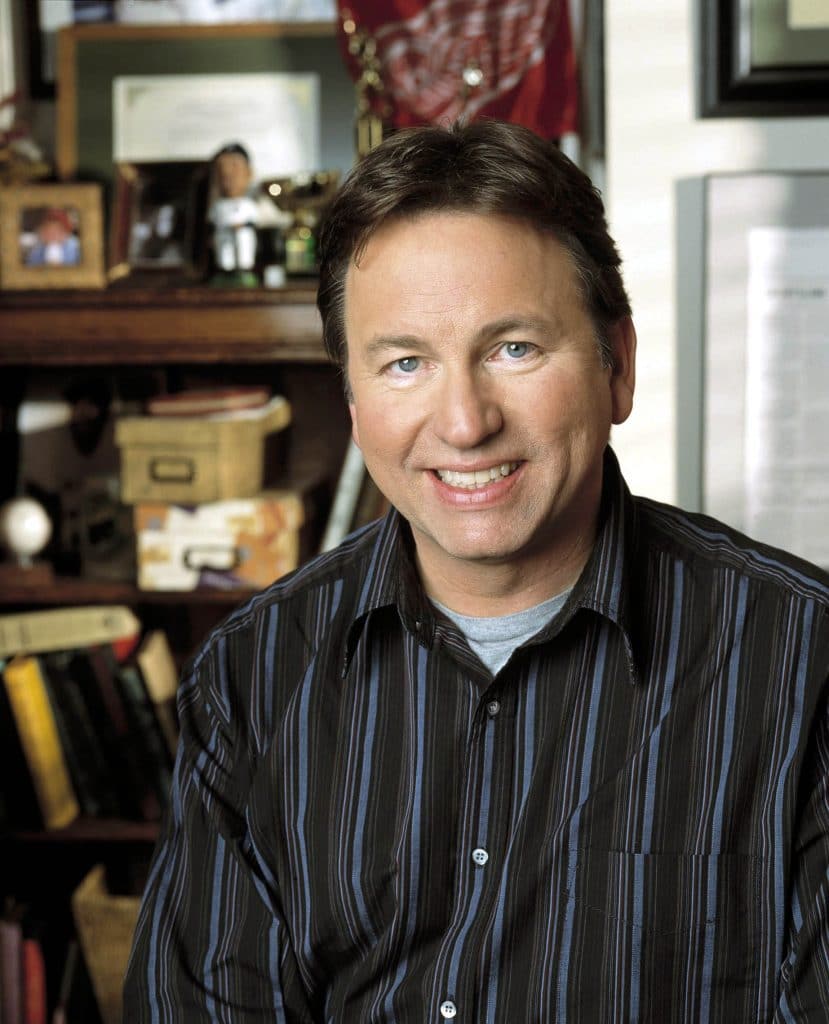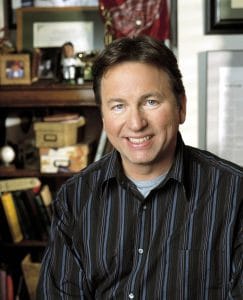 After that role, he created a production company that then produced his next big hit and critical acclaim, the series, Hooperman in 1987, which was one of television's early dramedies. Ritter also had many movie successes, once again exemplifying his comedic timing in 1990's Problem Child. He also played Ben Hanscom all-grown in the TV miniseries, IT. Additionally, Three's Company overall helped spawn several sequels: the previously-mentioned Three's a Crowd and The Ropers. Naturally, Ritter participated in each.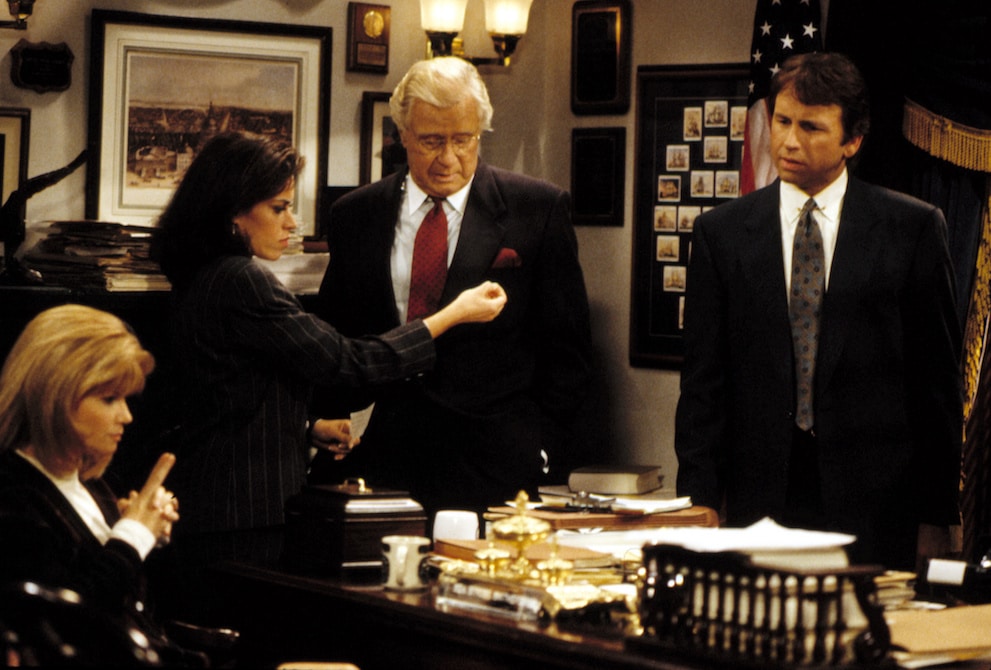 From 1992 to 1995, he costarred with Markie Post in the romantic dramedy Hearts Afire.  Sadly, one of Ritter's biggest roles would be his absolute last. While on set for the comedy 8 Simple Rules, Ritter began to feel ill. He complained of chest pain and went to the hospital soon after. That soon became the least of his worries as he also began vomiting and sweating extensively. Sadly, despite intense treatment, Ritter died of an aortic dissection on September 11, 2003. He was only 54 but he'd cemented a legacy that left everyone who knew him stunned, shaken, and grieving. But they also knew gratitude for his impact on the world of comedy and entertainment for decades.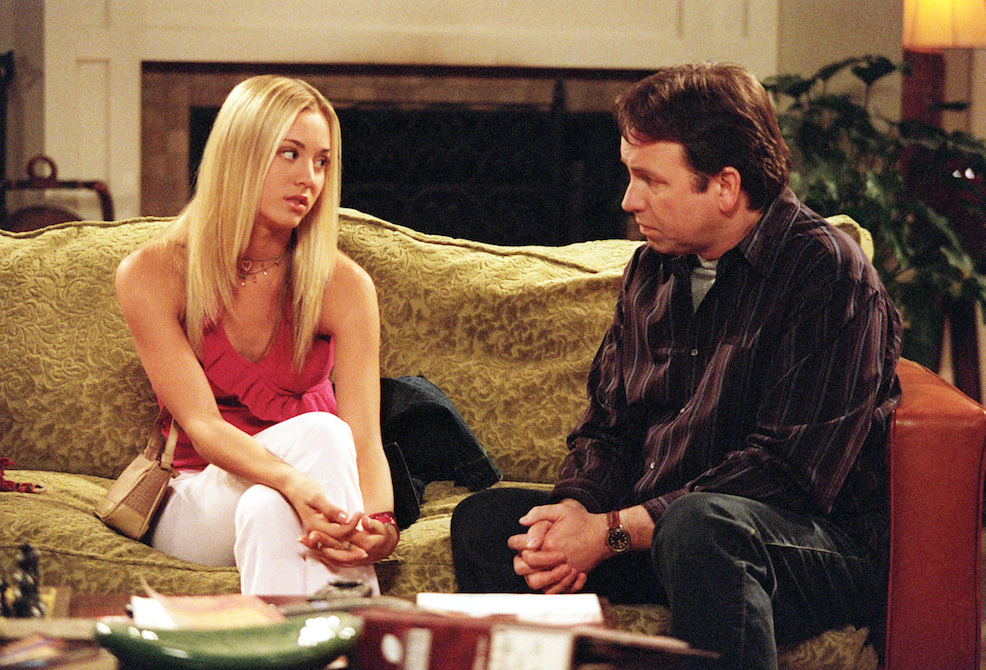 Richard Kline, who costarred with Ritter on Three's Company, playing best bud Larry Dallas, says of his late friend, "Because of his physical comedy, he's been compared to Dick Van Dyke. But with all due respect to Dick Van Dyke, I don't think Dick Van Dyke had the chops to do the kind of dramatic work that John did. John's a university-trained actor, and people did eventually start to recognize that and give him credit for it, but you can't escape the worldwide notoriety of Three's Company and John Ritter."