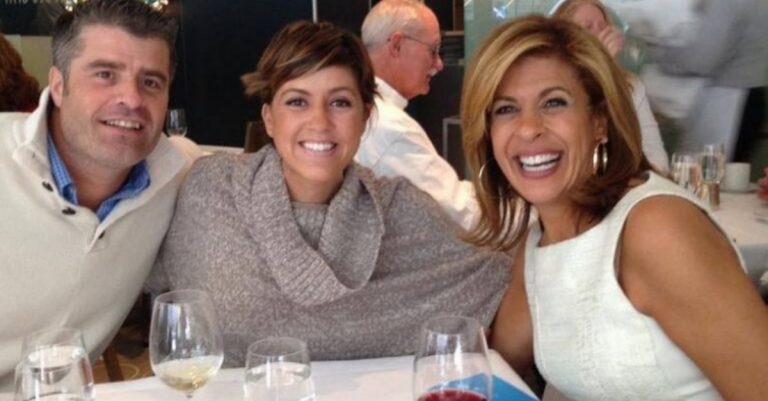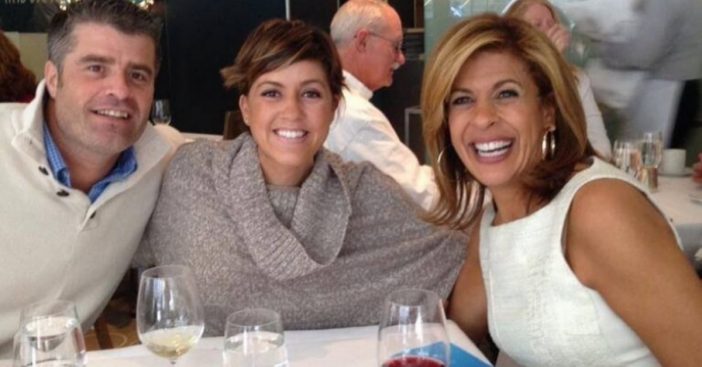 Recently, Hoda Kotb faced an intense, polarizing swell of emotions. First, she came across an old photo of herself and the late Jill Brzezinski-Conley. Jill became a fierce cancer advocate before sadly succumbing to it herself in 2016.
Recently, Kotb shared a tribute with the same picture that sparked such emotions for her dear friend. In her post, the accompanying caption pays tribute to Jill's persistence and strength of character even in the face of her cancer diagnosis and battle. And, above all, it reveals the ache Kotb feels from this personal loss.
A meaningful meeting
Hoda Kotb introduced Today show viewers to Jill Brzezinski-Conley in 2013. That year saw a segment entitled #InspiredBy. Jill fit that segment's goals perfectly. "You know she's ill, and you know her time is limited, but somehow you want nothing more than to be like her," Kotb summarized. "When I look at Jill, all I see is the light from her eyes," she added in 2013. "And I wanted to be in her aura, in her circle."
RELATED: Dolly Parton Gives Hoda Kotb Marriage Advice On 'The TODAY Show'
That's because despite receiving a cancer diagnosis, Jill managed to resemble a beacon of positivity. "To me it's the word 'life,"' she stated. "I have life today … You just take every moment, and you cherish it. And don't worry about the stuff that you can't have. Focus on what you do have."
Hoda Kotb and Jill Brzezinski-Conley
With great sadness we share the passing this morning of Jill Conley, our dynamite founder. Fly high, sweet angel. ❤️ pic.twitter.com/Cw6hn0GfM1

— Jill's Wish (@JillsWish) February 2, 2016
Early in 2016, Jill Brzezinski-Conley succumbed to her battle with cancer. She was just 38 years old and the loss shattered Kotb, who herself had breast cancer. All those emotions came back earlier this month when she came across this photo of her, Jill, and Jill's husband, her rock.
"You know when a picture pops up on your feed and it just hits you hard. This one hit me," Kotb captioned the picture. "The doctors said you had months to live. I remember what you said to the group — 'I'm the luckiest person in this room.. because I have him.' You pointed at your husband Bart. I miss you Jill." Following the powerful confession, fans offered support of their own in the face of this mournful remembrance.
Five years ago, @hodakotb introduced us to Bart Conley and his wife, Jill.

Jill lost her battle with breast cancer in 2016, and now, Bart is a nurse after being inspired by the group that took care of Jill during her treatments. #PinkPowerTODAY pic.twitter.com/ck3K4Q5uoj

— TODAY (@TODAYshow) October 2, 2018