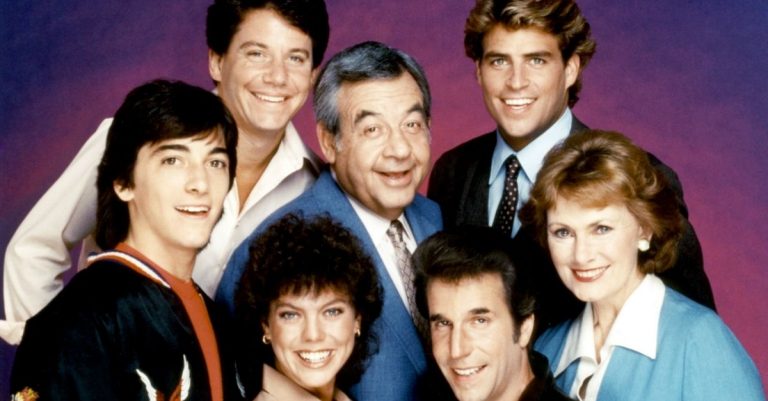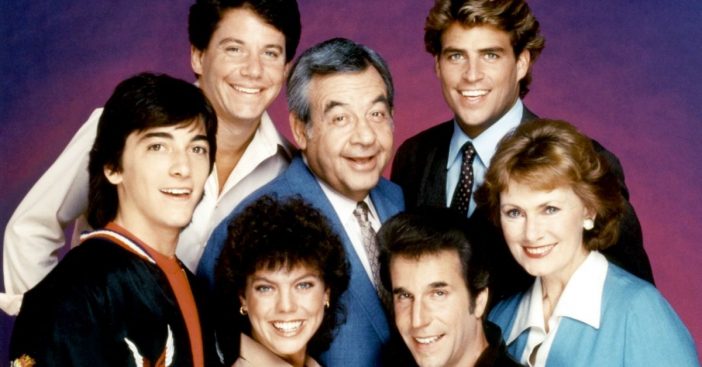 The Happy Days cast officially reunited for a virtual table read! Ron Howard, Henry Winkler, Don Most, Anson Williams, and series writer Lowell Ganz all came together to reunite and read two episodes from the third season of the popular series.
The cast members were also joined by other celebrities (and fans of the show), Josh Gad, Yara Shahidi, and D'Arcy Carden, and Howard's daughter, Paige Howard.
See the 'Happy Days' cast reunite for a table read of their show's episodes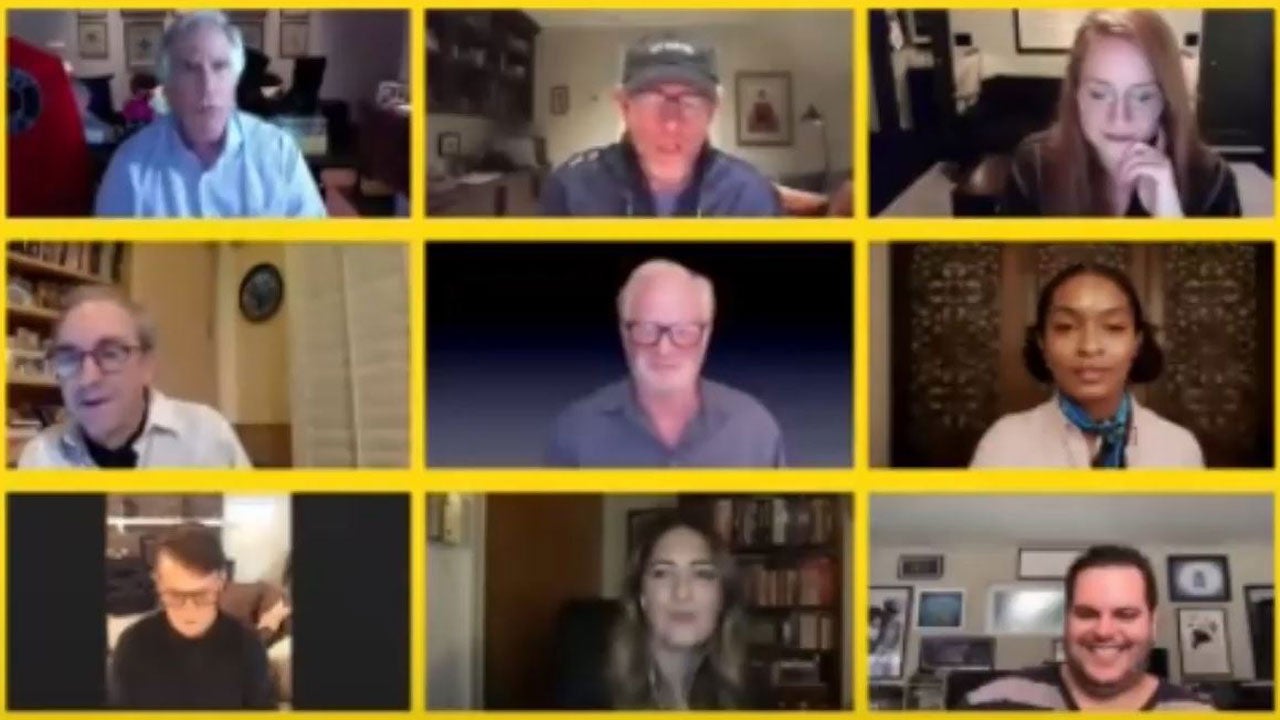 Carden stood in for Happy Days star Marion Ross. Ross was originally going to participate in the table read, but could not due to not feeling well. The other guest stairs stepped in to fill in for the parts of actors who have since passed away, or Scott Baio.
RELATED: This Is What The Cast Of 'Happy Days' Looks Like – Then And Now 2020
The event went perfectly and was a fun experience for both the actors involved and fans at home watching. Fans were excited to see their favorite actors back in the nostalgia of Happy Days, and also happy to see how easily the actors fell back so easily into their iconic roles.
Staying friends through the years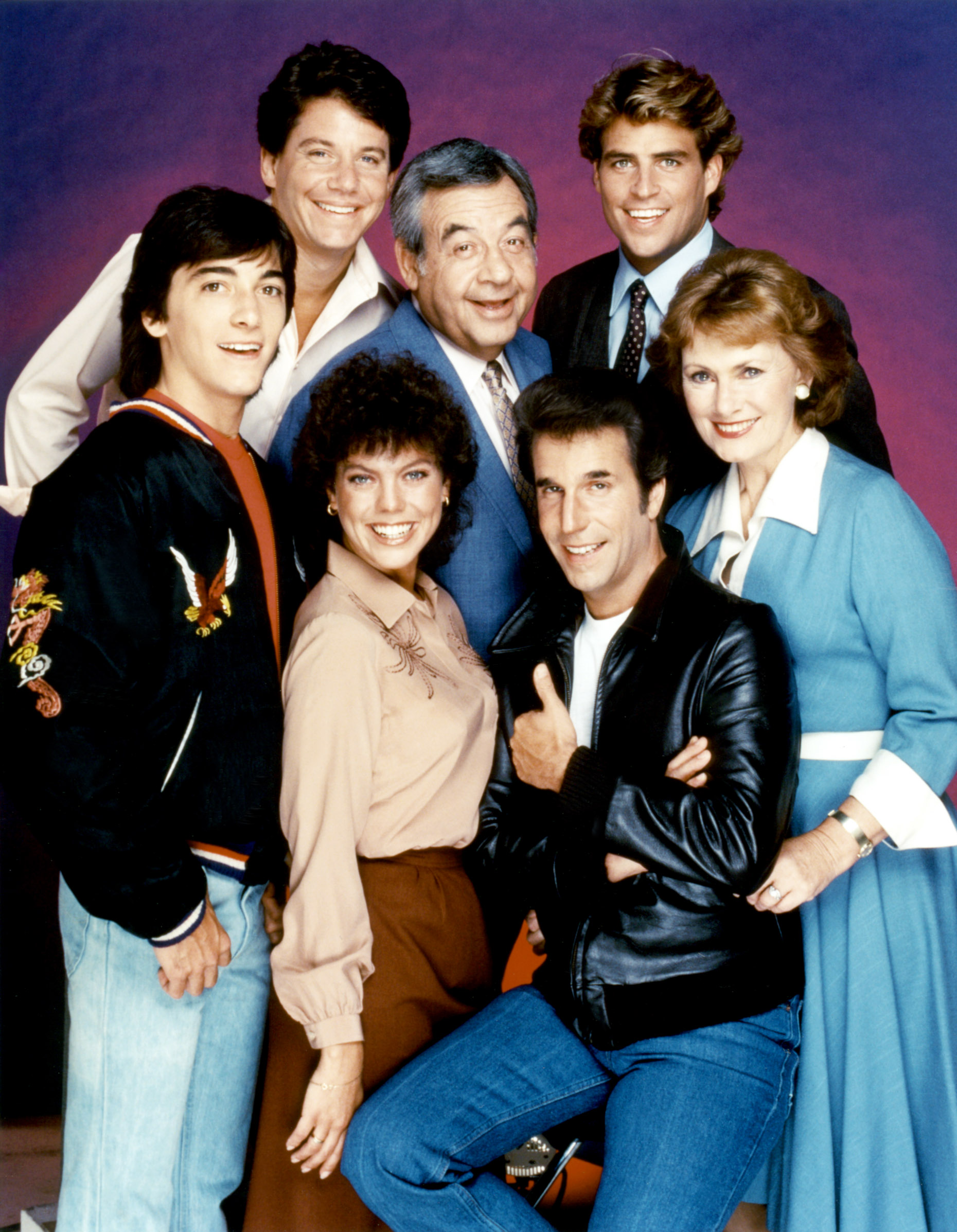 The last time the cast reunited was last November, so they definitely don't spend too much time away from each other. During that reunion, they opened up about their time on the show and how they've stayed so close over the years. "We acted together, we played charades together, [we played charity] softball all over the world together," Winkler shared at the time.
"It feels like if somebody had a script and put some marks on the ground we could just do an episode," Howard adds. "That's the one reason the show was so successful too," Williams adds in. "There was chemistry, there's just immediate connection. The minute we're together there's just that it factor."
Happy Days reunion is on! pic.twitter.com/fMGnMys3aa

— Meni Livne (@menilivne) October 25, 2020
Check out the whole table read below!
CALLING ALL HAPPY DAYS FANS!!! Enjoy our Cast Rewind and see what they've all been up to since!!
For more of these throwback videos, check out our YouTube Channel!