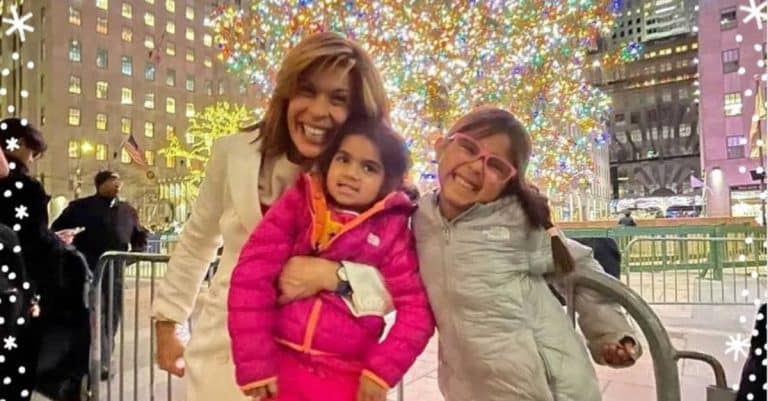 Hoda Kotb, who began dating Joel Schiffman, a New York financier, after the two met at a book signing event in 2013, announced on the November 25, 2019 edition of NBC's Today that the two had gotten engaged. "I have to tell you something that a friend of mine, a friend of ours, asked me to let you guys in on a secret," she said. "I'll give you her initials. Her initials are Hoda Kotb and she's engaged."
The couple welcomed daughter Haley Joy Kotb, whom they adopted on February 21, 2017. On April 16, 2019, the 58-year-old called into Today to reveal that she had adopted a second girl, Hope Catherine Kotb. Recently — and somewhat surprisingly — Kotb announced during the fourth hour of Today that she and Schiffman have called their marriage off and they will focus on co-parenting their kids.
Hoda Kotb revealed that she and Joel Schiff raise their kids
The Today co-host revealed to People magazine that despite their divorce, she and Schiffman are still very close and they spend time together raising their daughters.
"He'll have a Saturday, and I'll do the Sunday. We switch each week," Kotb told the news outlet. "He'll take the girls and do some fun things, and I'll take some quiet time. It's a healthy mix, and the kids love it."
Here are beautiful pictures of Hoda Kotb with her daughters:
Christmas photos
In December 2021, Kotb also shared a sweet picture of Schiffman having a good time with the kids on Christmas. The photo shows  him lying on the floor while trying to assemble a playhouse for them. "They said set up was simple.. still laughing xo," she captioned the post.
Hoda Kotb gets an early mother's day surprise from Haley and Hope
In May, Kotb shared a video of her kids giving her a Mother's Day treat. She was obviously quite emotional at the well-thought gesture of Haley and Hope. The footage shows the two girls holding hands and leading their mother down a flight of stairs. "If you look ahead, there's a special note that will be on one stair," Haley said. Kotb gets down the steps to see a handwritten note which read, "Happy Mother's Day Mom."
She was then treated to a well-set breakfast table. "Oh thank you," Kotb says, sniffling. "Thank you, thank you, thank you…"
The mother of two enjoys her birthday with her family
The on-air personality spent some quality time with her family during the celebration of her 58th birthday. She took to Instagram to share an adorable photo of the occasion.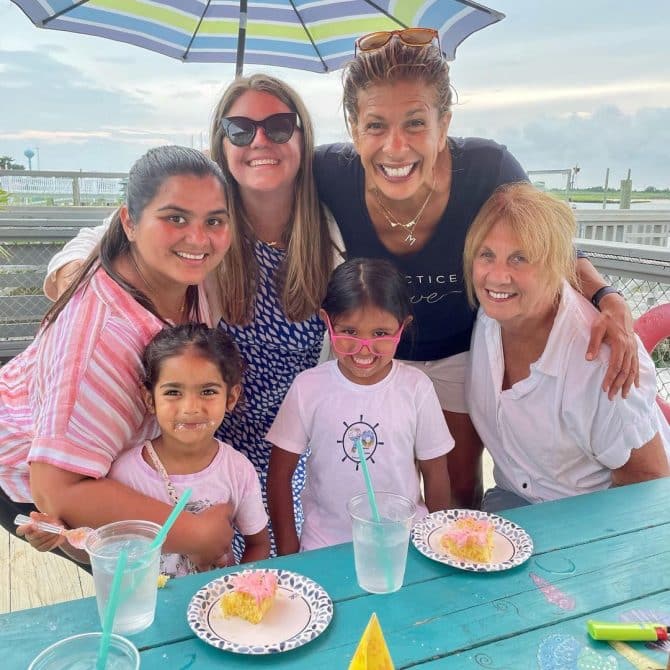 Hoda was joined by her mom, Sami Kotb, siblings Hala and Adel, nieces Hannah and Ella, and her adorable daughters who wore matching pink dresses. "Family on my birthday! Best present ever. Lucky me ❤️❤️," she captioned the post.