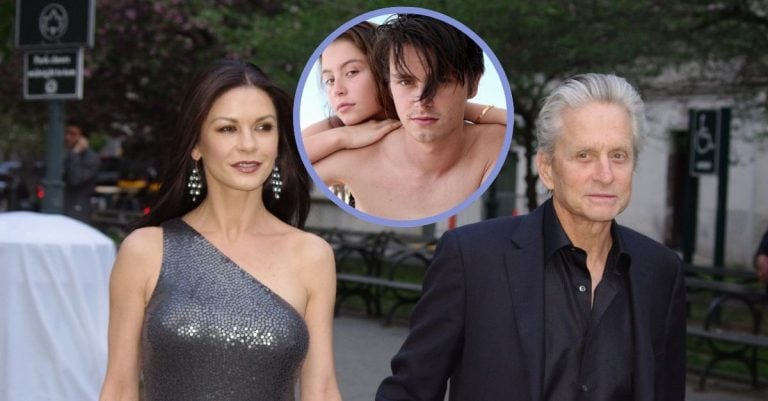 Even before quarantine, Catherine Zeta-Jones made sure to share meaningful pictures of her family. In the past, this included old photos of the late Kirk Douglas. Recently, she also shared candid pictures of her children with Michael Douglas, Carys and Dylan.
While she does share pictures of famous family members like Douglas, pictures of the kids remain rarer. It offers an emotional glimpse into their lives and feelings. It marks an emotional moment for parents and children alike.
Summer's end means big things for Carys and Dylan
View this post on Instagram
Though this year states still must navigate how to treat schooling, the end of summer still means a return to studying. Both Carys, 17, and Dylan, 21, must hit the books soon. That means homework for them and less quality time with mother Catherine Zeta-Jones.
RELATED: Catherine Zeta-Jones Shares Rare Family Photo In Honor Of Father's Day
The family got to enjoy a lot of time bonding over the summer, but as all that comes to a close, Zeta-Jones wanted to immortalize this candid moment. In the picture, Carys leans on Dylan. Both stare intensely at the camera, Dylan behind long bangs falling over his forehead.
Family reunion outside of classes
View this post on Instagram
Dylan attends Brown University, so most of the year actually seems him totally away from home. Zeta-Jones gets to see more of Carys, though, who still attends high school. Having everyone together isn't so common on the best of days, though, so that's likely why the self-proclaimed "mamarazzi" wanted to take a nice picture with them both.
"Summer officially over in our family," she wrote in the caption. "Today both our young adults go back to studying. In different, unprecedented ways. I love you both… And to all kids out there. Knowledge is the key to life. So battle through. This too shall pass." The key, she emphasizes with her words and actions alike, is to look ahead to a better future to keep a positive mindset in the present. That's why she viewed summer quarantined as a chance for a family reunion with both children at once. Carys, Dylan, best of luck in your studies!