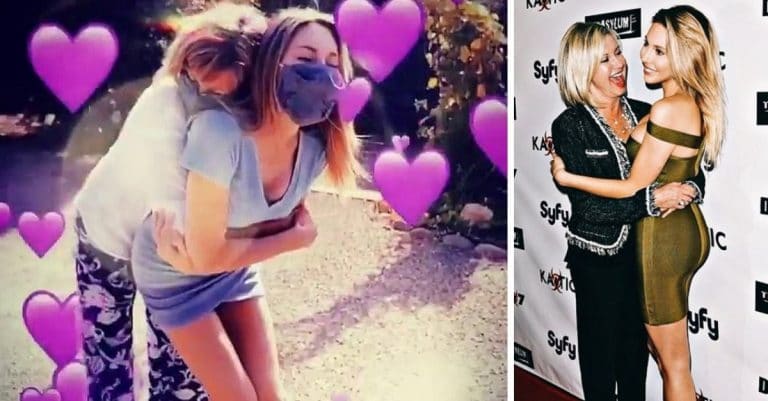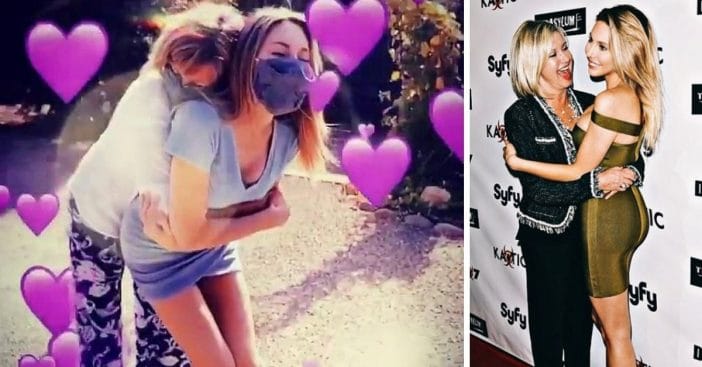 Olivia Newton-John and her daughter, Chloe Lattanzi, finally reunited after spending three months apart due to the coronavirus pandemic. In an emotional video posted to Instagram, viewers can see the two ladies embracing one another as they finally reunite. They were forced to stay apart due to coronavirus restrictions.
"Finally🥰😃😃😃 🎶reunited and it feels so good🎶" Chloe writes in the caption. The two embraced for a 'safe hug' in the video, with Chloe turning around so her back was faced to her mom, who embraced her from behind.
Olivia Newton-John and daughter Chloe finally reunite after months apart
https://www.instagram.com/p/CECfzPcjlkH/
Fans could not have been more thrilled to see the two happily reunite. "Ahhh my heart 🥺🥺!! Super super happy to see you both together again 🥰🥰!! Sending you both lots of love your way 🥰♥️♥️" Even mom Olivia commented on the video, saying, "Soooo Happy (and safe!) mumma daughter hugs!!!👏🏼❤️😘"
RELATED: Olivia Newton-John's Daughter, Chloe Lattanzi, Leaves Hosts Baffled As She Walks Out Mid-Interview
Another fan writes, "As a mom this sooooo makes me happy for your mom and you Chloe. How beautiful! Enjoy your time together phenomenal ladies!"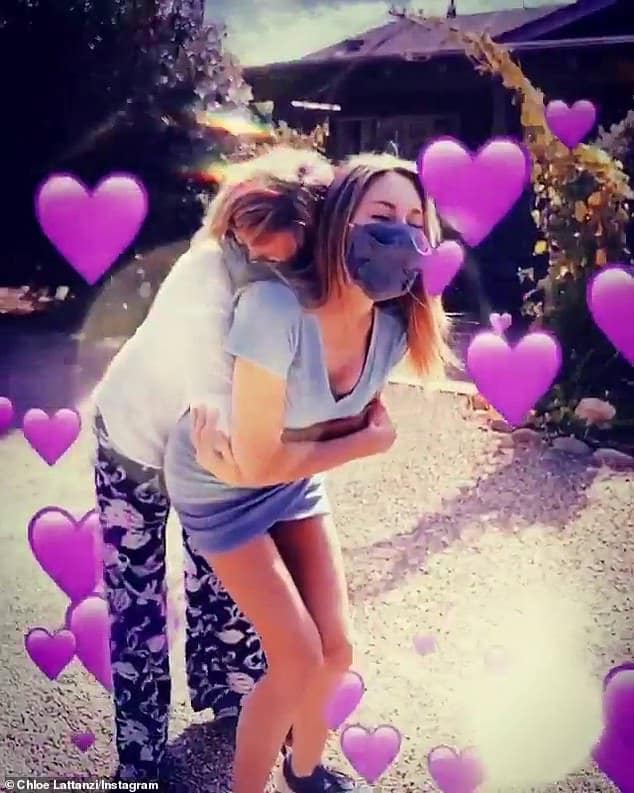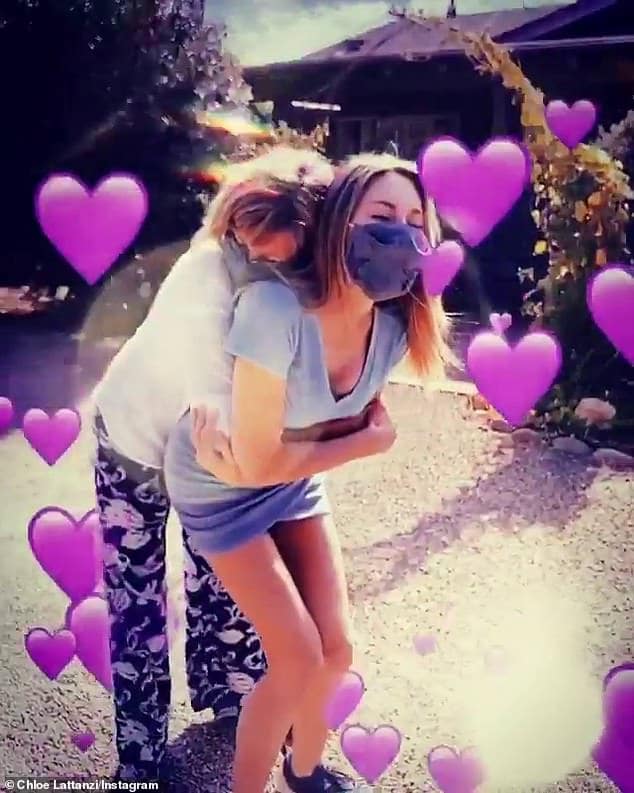 Back in May, Chloe actually spoke in an interview about how hard it is to be away from her mom. "I cannot wait until I can hold her in my arms and squeeze her," she says at the time, while acknowledging that it was a 'very hard time' for many families across the globe.
She adds, "My mom means so many things to me. She means absolute understanding and true warmth. As I get older, the well grows deeper. The older you get, the more you come to appreciate your parents. I love learning more and more about her and how similar we are."
https://www.instagram.com/p/CD2ktXejo6s/
In the midst of everything that has been going on, ONJ has also been battling stage 4 metastatic breast cancer. She has been utilizing medicinal cannabis to help her quality of life. "My tumours are receding or they're going away or they're staying the same, on a Stage 4 metastatic breast cancer – that's pretty amazing," she updates fans back in January this year.
We're so glad to see these two back together, and that ONJ is doing well!