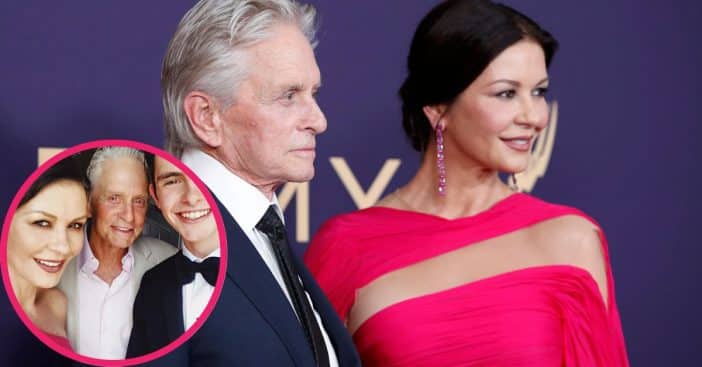 A deep winter chill has settled over much of the U.S. but Catherine Zeta-Jones, husband Michael Douglas, and their son Dylan got to enjoy some warm family bonding recently. Ant-Man and the Wasp: Quantumania enjoyed a premiere event on Monday and the trio enjoyed the event together.
Dylan is Catherine's first child with Michael, born in 2000, the same year she and Michael tied the knot. He is the older sibling to little sister Carys, who was born in 2003. Dylan, 22, is a proud graduate of Brown University, where he studied political science. This recent event was a relaxing change of pace for the graduate!
Catherine Zeta-Jones, Michael Douglas, and Dylan step out onto the red carpet together
Catherine Zeta-Jones, 53, oozes glamour at premiere with Michael Douglas and son Dylan https://t.co/kVj39jFciL pic.twitter.com/ilefCHVi9r

— Daily Express (@Daily_Express) February 8, 2023
Michael and Catherine can often be seen sharing photos from their latest project or event on their social media pages, but it's not too often fans see them with Dylan. So, it was a special occasion, getting to see almost the whole family together on Monday. Of course, for this family event, everyone was dressed sharply with some subtle coordination going on.
Most noticeable were father and son Michael and Dylan dressed in matching dark blue suits and pants. Michael opted for a simple plane shirt while Dylan found one with some black and white splotching. It looked similar to the pattern on Catherine's dress, which was in tones of black and muted yellow, with a short hem in the front and a long, magnificent train behind. She finished the look with her long hair down, only partially obscuring her large earrings.
Michael and Catherine are very proud of Dylan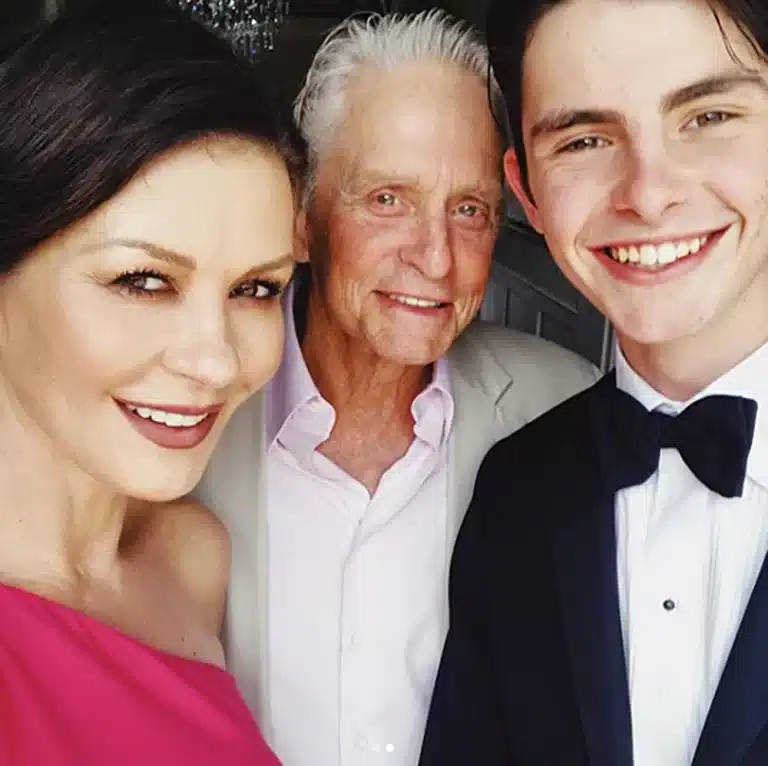 There's been a lot to celebrate in the household of Michael and Catherine, thanks both to Carys and Dylan. Catherine has never shied away from sharing tributes to her kids, even when the posts get cheeky in nature. After starring in the new Netflix series Wednesday, Catherine joked, "I have had a Wednesday Addams in my life for 19 years and 9 months." But she wouldn't have that any other way, as Catherine is "extremely blessed to be able to have both" children in her life, with whom she shares a "very close relationship."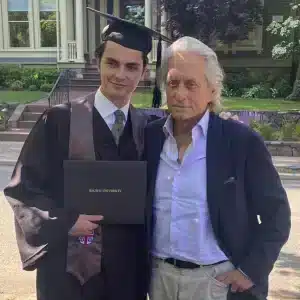 She has nothing but great things to say about Dylan as well, noting that he and Carys have been very supportive of her and her life as both a mother and a star. For the most part, Dylan stays away from the spotlight, but both ihs parents showered him with praise when he graduated from Brown University. Lately, they've had nothing but good news to bask in!