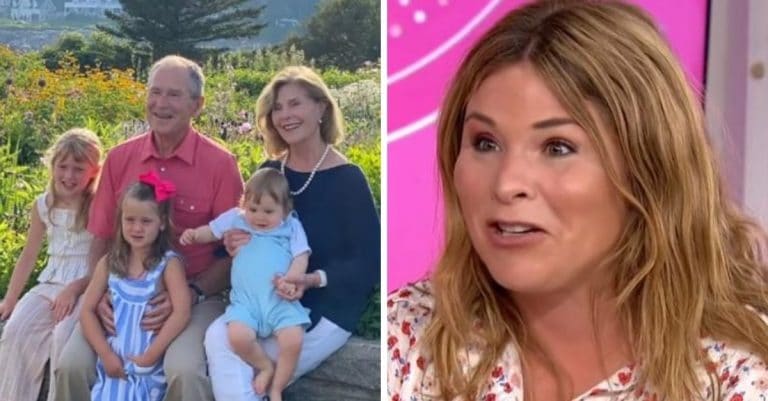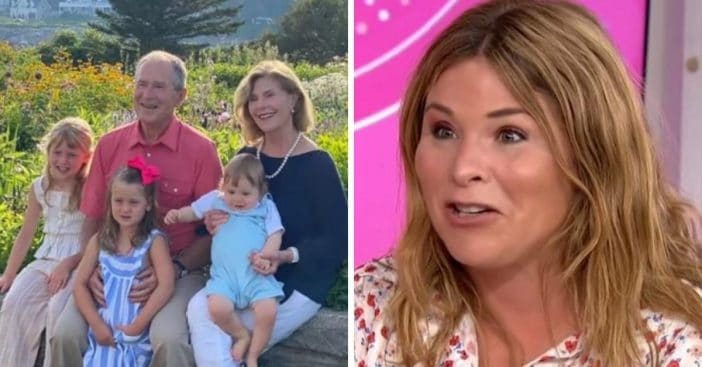 Jenna Bush Hager revealed that she and her kids saw her parents for the first time in eight months! The families had been social distancing due to the coronavirus pandemic. They had to be extra cautious because of baby Hal, who turns 1 in August.
Jenna told Hoda Kotb on TODAY, "I had a little bit of time with my family last week. I got to see my parents for the first time in eight months. There they are, holding their grandkids." She then showed a photo of the doting grandparents, former President George W. Bush and former First Lady Laura Bush with their grandkids.
Jenna's parents saw Hal for only the second time since he was born last August
https://www.instagram.com/p/CBtCZzZhPrf/
Jenna said they were responsible and all got tested for COVID-19 and received negative test results before reuniting. She also admitted that it was only the second time that George and Laura had met baby Hal.
RELATED: Jenna Bush Hager Shares Tribute To Her Mother And Late Grandmother
https://www.instagram.com/p/CCd4X_uhywJ/
Jenna also shared what her parents have been up to during the quarantine. George has been "reading, painting and riding mountain bikes," while Laura has been "reading, working puzzles, and hiking."
See the adorable reunion photo below!