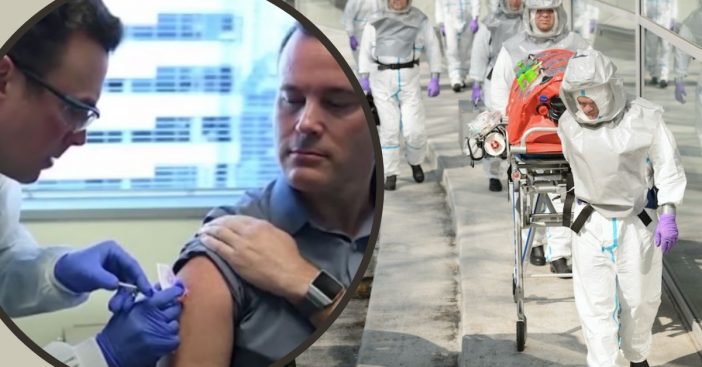 We could see a coronavirus vaccine as early as November 1st.

The CDC has instructed governors to prepare their states for a "large-scale" vaccine distribution.

Dr. Anthony Fauci adds we will likely see a vaccine by the end of 2020 at the latest.
The director of the CDC has instructed governors to prepare for a "large-scale" COVID-19 vaccine distribution by November 1st. In an August 27th letter, Dr. Robert Redfield says the agency began working with a pharmaceutical company, McKesson. They would potentially distribute millions of vaccine doses to local health departments and medical facilities across the U.S.
While nothing has been fully confirmed, governors are preparing their states for this potential large-scale vaccine to be distributed. "If necessary," Redfield adds, the agency "asks you to consider waiving requirements that would prevent these facilities from being fully operational by November 1, 2020."
We could have a coronavirus vaccine by November
A planning document describes the process as "evolving and uncertain." But, it went on to describe hypothetical supply and operations scenarios for local officials and doctors. One of the scenarios showcased 2 million doses distributed by the end of October and another 10-20 million doses by the end of November. This could be a huge break in fighting against COVID-19.
RELATED: New Potential Alzheimer's Vaccine, Promising Results In Tests With Mice
Banner Health, which operates 28 hospitals in Arizona, was one of the many places that were asked to "proactively prepare." The company says, "While we do not yet know definitively when a vaccine will be available, pre-planning will ensure we can effectively meet the needs of our communities."
Ensuring the safety and efficiency of the vaccine
In addition to all this exciting news, Dr. Anthony Fauci says earlier this week that he believes we will have a vaccine ready by the end of the year. However, Fauci adds that he wouldn't be comfortable with a vaccine unless it had been clinically tested to be safe and effective. One company that is working on a vaccine, AstraZeneca, announced that it was beginning Phase 3 trials this week. So, people can rest easy knowing that these vaccines are being tested appropriately for both safety and efficiency.