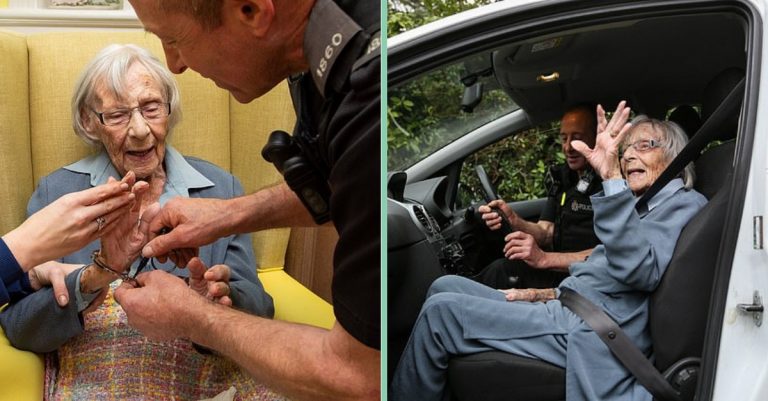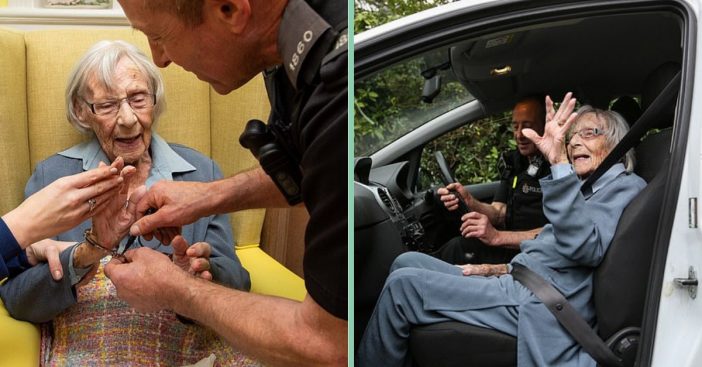 Can you imagine what a 104-year-old woman would get arrested for? Not for any reason you'd think! A woman named Anne says she had never been arrested and always wanted to find out what it was like, so she was handcuffed and taken into a police car for the experience. She says the flashing blue lights and siren were "very exciting"!
Experiencing what it's like to get arrested (without actually being arrested for something) was on Anne's bucket list, and what better time to experience it than when you're 104 years old!? It was able to happen by way of a charity event called the Wishing Washing Line initiative.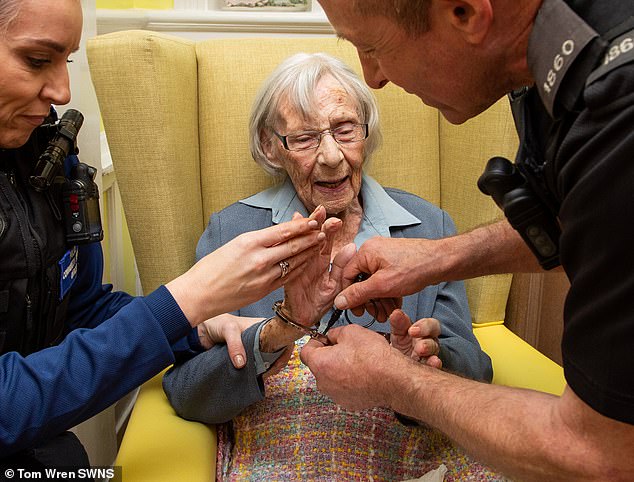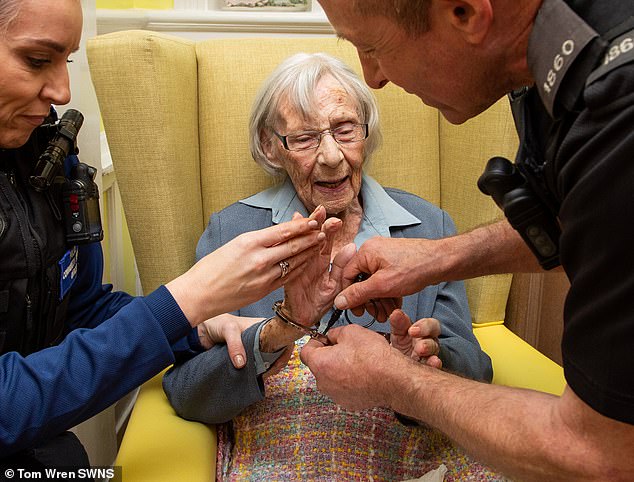 PC Stephen Harding and his colleague PSCO Kelly Foyle arrived at Anne's home, performing the arrest and handcuffing her before escorting her to the police vehicle. Word got around that Anne wanted to be fake-arrested when she filled out a form that stunned nursing home staff. She wrote, "My wish is… to be arrested. I am 104 and I have never been on the wrong side of the law."
"I had a lovely day it was interesting. Nothing like that ever happened to me before. They put the handcuffs on, I had the lot," Anne explains about her day, "What did it feel like being a criminal? Well it will make me much more careful of what I say and do. But the police were very nice throughout."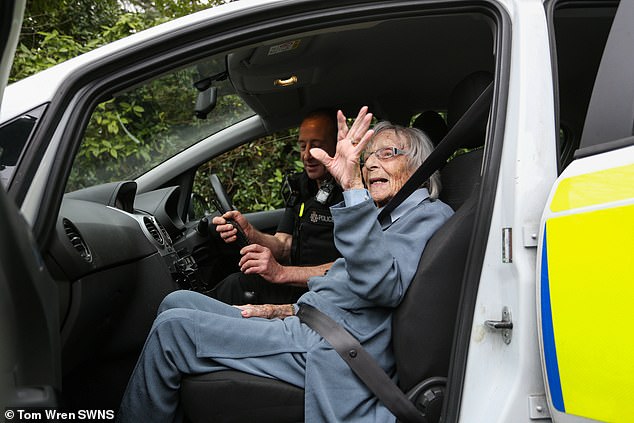 The police team said they were happy to help Anne fulfill her dream of knowing what being arrested was like. PCSO Rob Cole explained how it was walking into the nursing home to handcuff Anne. "It was our first time arresting anyone at a care home. She was surprised to see us, I don't think she could remember at first that she'd wanted to be arrested." Anne also struggles with dementia, but it definitely jogged her memory!
Simon Bernstein, chief executive of Alive Activities, talks about the charity event, saying, "Our charity provides lots of creative activities for older people and engage the community in coming into care homes. It can be very boring and quite lonely sometimes – with the best will in the world, some of the care staff don't have the time to engage people in meaningful activities."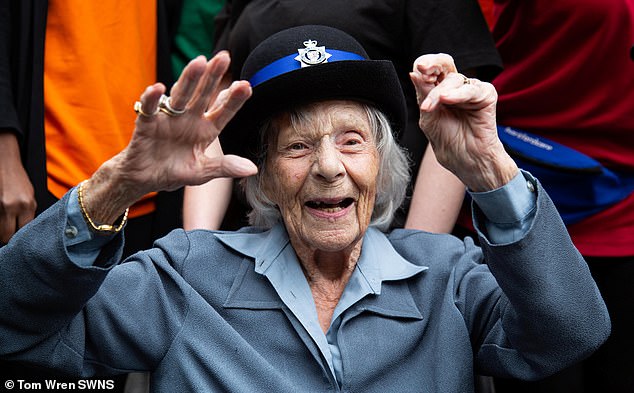 We can definitely tell that this was for sure an eventful and exciting day for Anne! We're glad she was able to cross this one off her bucket list.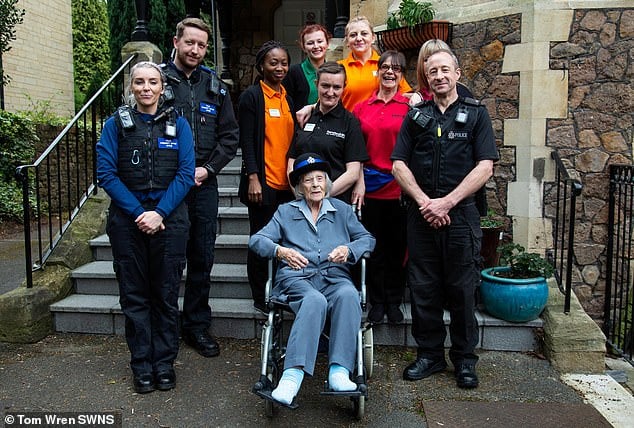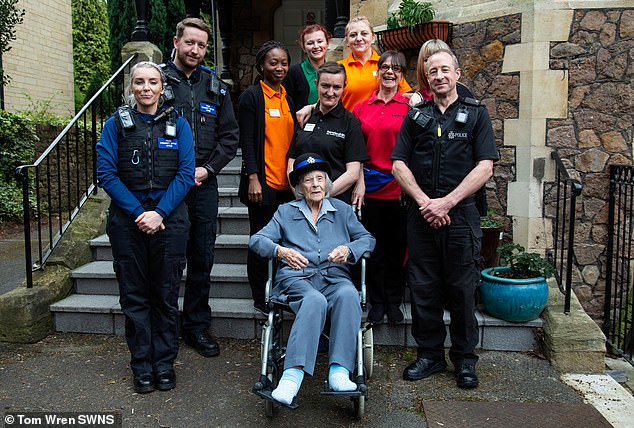 Be sure to SHARE this article if you loved this adorable, heartwarming story!
Check out the video below on the full story of Anne getting arrested: