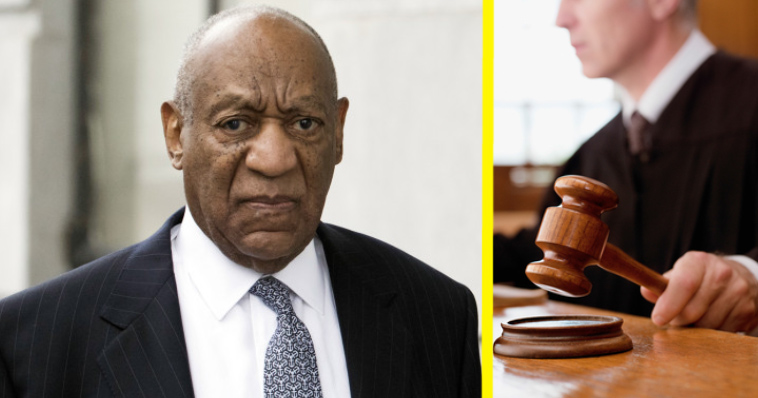 The verdict is in and the people have spoken. A panel of seven men and five women reached a verdict after deliberating 14 hours over two days, vindicating prosecutors' decision to retry Bill Cosby after his first trial ended with a hung jury less than a year ago. In short, Bill Cosby was found guilty.
Bill Cosby was convicted of drugging and molesting a woman in the first big celebrity trial of the #MeToo era, completing the spectacular late-life downfall of a comedian who broke racial barriers in Hollywood on his way to TV superstardom as America's Dad. At 80 years old, Cosby could end up spending his final years in prison after a jury concluded he sexually violated Temple University employee Andrea Constand at his suburban Philadelphia home in 2004. He claimed the encounter was consensual.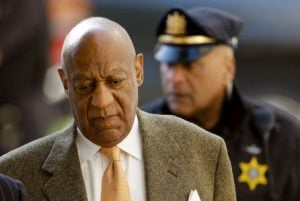 This historical verdict came after a two-week retrial in which prosecutors put five other women on the stand who testified that Cosby, married for 54 years, drugged and violated them, too. One of those women asked him through her tears, "You remember, don't you, Mr. Cosby?"
The trial was slightly different from last year's because Judge Steven O'Neill allowed five additional accusers to testify, as their stories closely resembled the claims made by Constand. Their testimonies were used as evidence of Cosby's prior bad acts and allowed the prosecution to show a pattern of predatory behavior by Cosby.
The five other accusers who testified were former supermodel Janice Dickinson, Janice Baker-Kinney, Heidi Thomas, Chelan Lasha and Lise-Lotte Lublin. Janice Dickinson testified that Cosby had both drugged and raped her after the two had dinner at a Lake Tahoe, California, hotel.
"Here was 'America's Dad' on top of me ― a happily married man with five children. And I remember thinking how wrong it was ― how very, very wrong," she testified, adding later that she wanted to "punch him in the face."
Cosby's lawyers unsuccessfully sought a mistrial during the hearing. On April 11, a visibly emotional Lasha took the stand to testify that Cosby had drugged and assaulted her in Las Vegas, Nevada, in 1986 when she was 17 years old.
As the courtroom was being dismissed for a lunch break after Lasha's testimony, Lasha looked at Cosby and said, "You know what you did" or "You remember, don't you, Mr. Cosby?" according to various reports. O'Neill denied the defense's mistrial request.
The three-week trial was the first high-profile sexual assault case in the Me Too era and tensions were high. Dozens of protestors flocked to the Pennsylvania courtroom outside of Philadelphia.
We Will Update This Story As More Information Becomes Available
Source Huff Post & Mcall