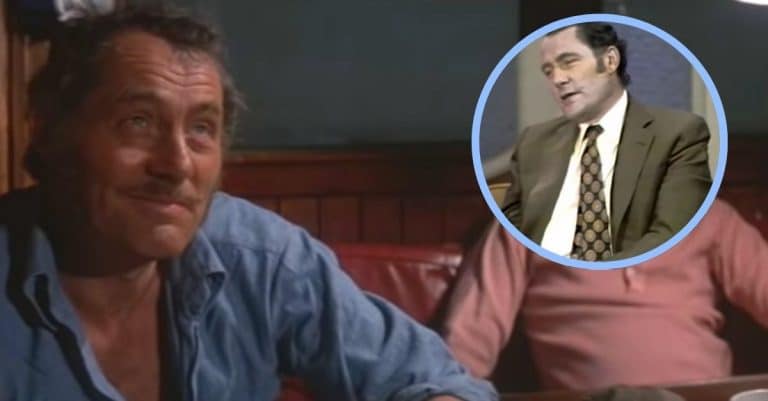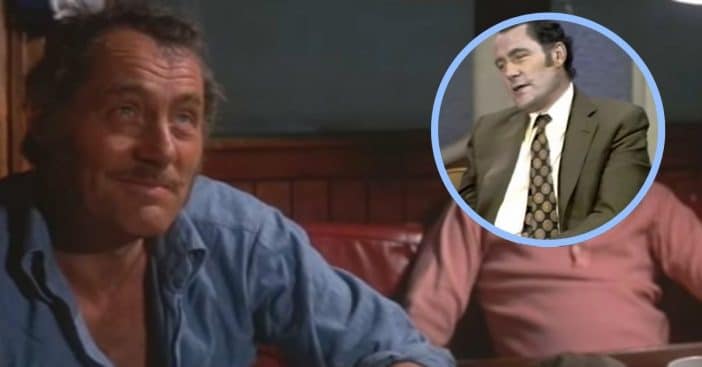 UPDATED 8/26/2020
Quint laid out a simple enough plan: "Cage goes in the water, you go in the water. Shark's in the water. Our shark." However, a lot of factors went into the haggard sailor's descent. But none of it would have been as perfect without Robert Shaw at the helm in Jaws. Getting Shaw on board (pun intended) proved miraculous as multiple parties felt unsure about it. However, the stars aligned and he became another essential part in bringing the book to life in a unique way. But what was going on with Robert Shaw before and after this massive milestone in cinematic history? Find out right here.
Born Robert Archibald Shaw on August 9, 1927, this actor boasted a very broad set of talents. Both his parents had medical backgrounds. When Shaw was very young, his family uprooted itself from Lancashire to Stromness, Orkney, located in Scotland. However, five years later saw them moving once again after Shaw's father took his own life. Another move later, Shaw worked through this trauma and went on to attend the Royal Academy of Dramatic Art, graduating from the London-based school by 1948.
From Robert Shaw With Love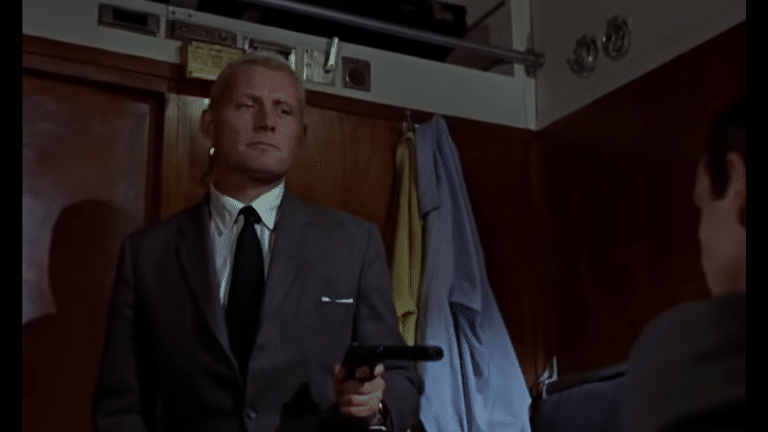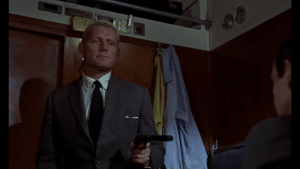 Like many before and after his reign, Robert Shaw got a big start through stage acting. His first big break there came with the esteemed Royal Shakespeare Company, which gave him a role in Macbeth. Stage work eventually brought him around the world several times, a fitting prelude to his role as assassin Donald "Red" Grant in international spy James Bond's latest movie at the time, From Russia With Love. But his fame was only to increase from there because, recall, Shaw was versatile.
RELATED: 'Jaws' Then And Now — A Look At The Cast Of The '70s Thriller Movie Today
In fact, Robert Shaw became a highly celebrated writer and his works enjoyed success of their own own. Perhaps most notably is The Man in the Glass Booth, which refers to his 1967 novel, 1968 stage play, and 1975 American drama film. Making the film produced some contention; some might not realize this emotion-driven movie comes from Robert Shaw. That's because he demanded to have his name stricken from any promotional items when he became so wary of the direction producers were taking the film adaptation. Fortunately, his unease went away immediately after seeing the movie, but by then his name could not be restored.
Did the cast of 'Jaws' get along?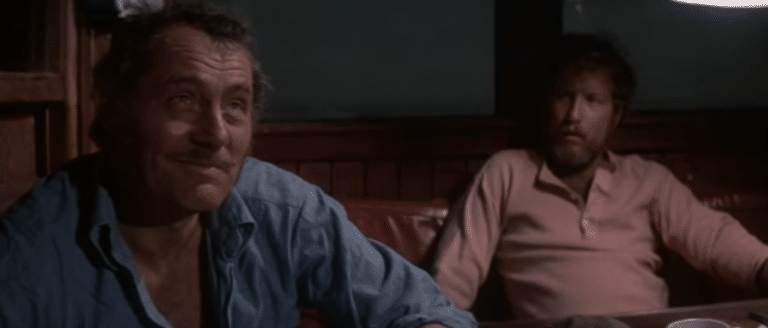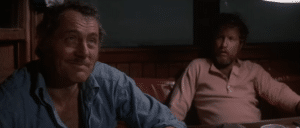 A good writer is also a good reader. That doesn't mean a reader has to love everything they pick up, though. And, as a matter of fact, Robert Shaw did not like the 1974 book written by Peter Benchley entitled Jaws. Likewise, movie producers Richard Zanuck and David Brown had their minds made up: they did not want any big stars for their movie. Keeping the cast obscure allowed viewers to "believe this was happening to people like you and me." Ultimately, "the superstar was gonna be the shark."
Initially, producers wanted Robert Duvall to play Chief Brody. Duvall, meanwhile, wanted to play Quint. Both their initial picks for Quint, Lee Marvin and Sterling Hayden, turned down offers for the role. Jaws had no Quint or Hooper with a little over a week until production started. Fortunately, both Zanuck and Brown had worked with Shaw, so his name floated to their thoughts. It was Shaw's turn for some uncertainty. Recall that Shaw did not actually like the book Jaws. Fortunately, both his wife and his secretary urged him to take the role. "The last time they were that enthusiastic was From Russia with Love. And they were right," he recalled. Yes, they were! Additionally, fun fact, much like their characters, Richard Dreyfuss and Shaw did not get along in real life.
What did Robert Shaw die of?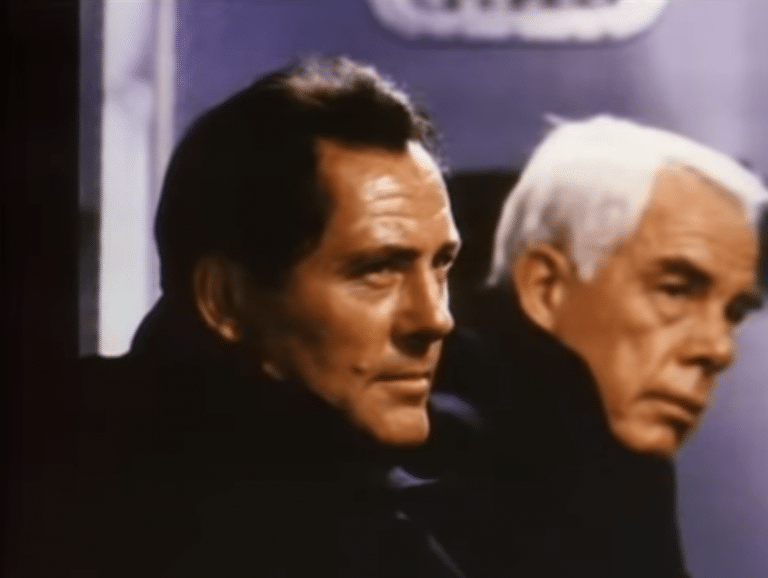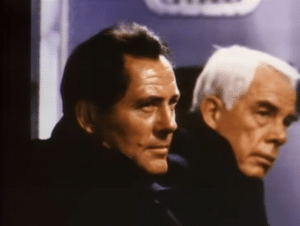 Jaws hit theaters in 1975. Though Robert Shaw had built a reputable career that included theater, film, books, and more, this high note would be one of the last for a tragic reason. Three years later, while driving with his then-current wife on August 28, 1978, Shaw pulled over suddenly. He exited their car during their return from Castlebar, County Mayo. On the side of his road, he clutched his heart, complaining of feeling unwell. Shortly after, he collapsed. Rushed to Castlebar General Hospital, he was pronounced dead from a heart attack at the age of only 51.
He did not just leave a stunning resume of entertainment and art work. Shaw was married three times and had ten children, two of whom were through adopted. Despite having a lot worth celebrating, Shaw took after his father in a difficult way: he too proved to be an alcoholic for most of his life. Depression exacerbated this for his father and may have worked its cruel ways on Robert Shaw as well. He certainly had to confront a lot of heartbreak, seeing his first wife die of an overdose. At any rate, the alcohol certainly turned Shaw into a different person. Co-star Roy Scheider said of him, Shaw was "a perfect gentleman whenever he was sober. All he needed was one drink and then he turned into a competitive son of a bitch." Though the Jaws team attributes its whiskey-soaked aura solely to Shaw, producer David Brown also asserted, "Robert Shaw was a great actor – he had humor, wit and a gift for words. He was a perfectionist." Above all, "He simply worked and played with enormous zest his whole life."