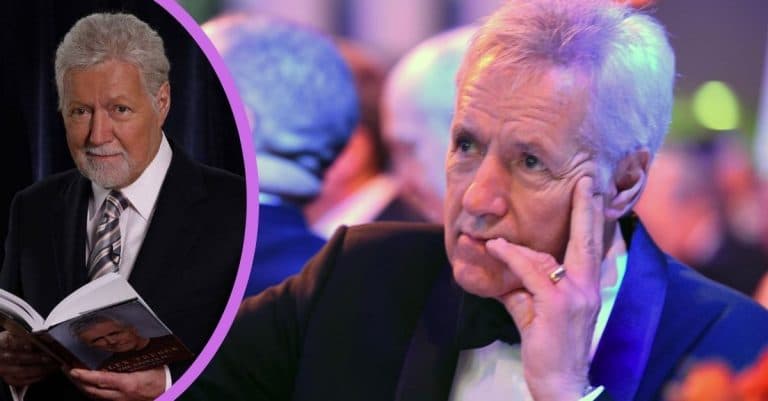 2019 marked a harrowing revelation for Jeopardy! host Alex Trebek when he received a pancreatic cancer diagnosis. But the wildly famous host did not want to share this news with the public at all for some time.
Trebek explains his decision to shrug off his own hesitation and reluctance. His reasons come to light in his 2020 memoir titled The Answer Is… He acknowledges his preference for privacy. However, he also felt the need to make the news his own.
Alex Trebek didn't want his diagnosis news mishandled
Jeopardy! started calling Alex Trebek its host in 1984, and in 2019 he was still hosting when he received a cancer diagnosis. He continues to work, still. That's almost four decades in the spotlight shaping the game as we know it; naturally, outlets keep up-to-date on his life. But for his diagnosis, Trebek reached a divide. On the one hand, Trebek sums himself up with, "Basically, I'm a private person." For this reason, he explained, "At first, I was reluctant to share this news with the world."
RELATED: Alex Trebek Finally Reveals Why He Keeps A Bad Check Framed On His Wall
But in his memoir, he further writes, "[…] ultimately, I decided to do so because I wanted to stay ahead of the tabloids. I didn't want them printing or manufacturing all kinds of crap." With this reasoning in mind, he shared a video in March of 2019 revealing the news.
Everything worked out for the better
https://www.instagram.com/p/CC56-D-H7Fi/?utm_source=ig_web_copy_link
Initially, Alex Trebek wanted to keep his cancer diagnosis a secret. That would be his right, but he also had to worry about gossip. He wanted to be master of his own image. Ultimately, his choice ended up providing some payoff, to his pleasant surprise. He admitted, "I quickly discovered there are millions of people out there who seem to care and who feel I played an important part in their lives."
Revealing the news on his terms gave Trebek double reason to feel some victory in the face of this discouraging news. He went on, "I've received boxes and boxes of cards and letters from people around the world offering their support, encouragement, advice, and prayers. There is a very large glass display case inside the Jeopardy! studio that is filled with them." One choice allowed him to have support and gave fans the chance to support the man they've enjoyed watching for decades. Since this turn of events, Trebek keeps people steadily updated through posts and interviews. Watch one of his latest discussions below.