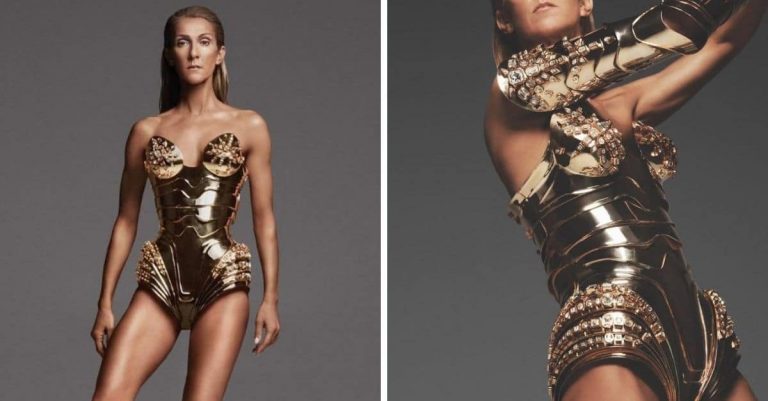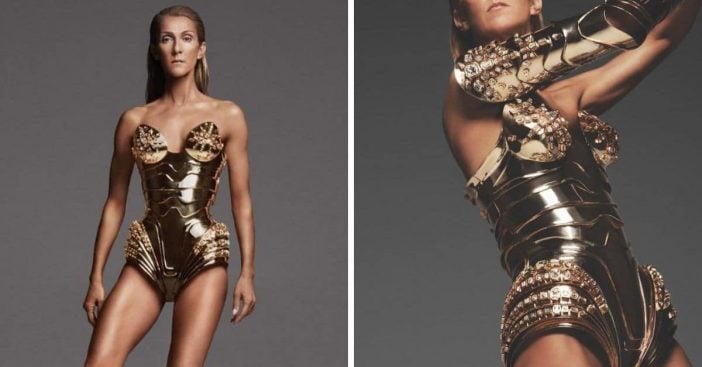 Celine Dion has proved to be a fashion icon over and over. Now at 52 years old, she is showing no signs of throwing in the towel. The iconic singer loves to play dress up. She recently shared photos in a vintage gold bodysuit that simply stunned fans.
She even shared a behind-the-scenes video of the photoshoot where she wore the outfit. The bodysuit looks very futuristic and was designed by Thierry Mugler. The gold bodysuit looks like it is from the future, but it is actually a vintage piece. She wore her hair slicked back to match the look.
Celine Dion rocks a gold bodysuit
View this post on Instagram
Fans quickly noticed that Beyoncè has also worn the bodysuit in the music video for her 2009 song "Sweet Dreams." They flocked to the comments to say how great Celine looks and that she can truly pull off any look. Some jokingly compared her to Star Wars' C3PO.
RELATED: Fans Worry About How Skinny Celine Dion Appears In Photos
One fan wrote, "C(eline)-3PO," while another person added, "I can't believe you killed C-3PO for an outfit! This is Cruella de Vil all over again #RIPC3PO." Celine has been in the news lately as many fans have been worried about her weight. Celine has always been thin, but she appears to be losing weight. She spoke out and said that she is very healthy and attributes her thin frame to dancing a lot, especially on tour. Watch the behind-the-scenes video of her photoshoot in the outfit below:
View this post on Instagram
She assures fans that she is perfectly healthy and asks people not to comment on her weight. Good for her for speaking up! We think she looks incredible, especially in that bodysuit!