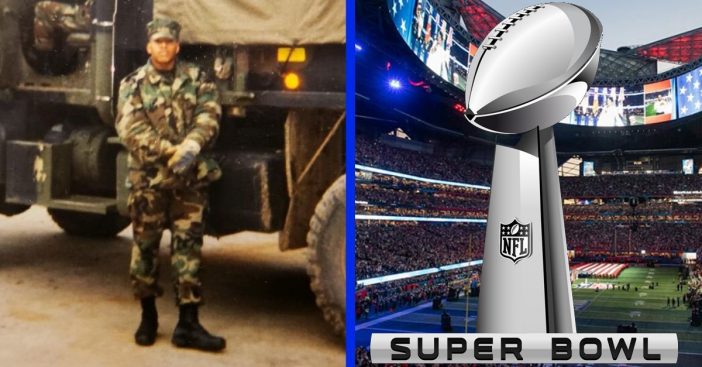 Washington Redskins head coach Ron Rivera is excited to send a military veteran to the Super Bowl. To pull this off, Rivera worked with USAA and the American Veterans. On Twitter, Rivera shared the exciting news.
Military veteran LeCheton "Omar" Settles is heading to Miami just in time for Super Bowl LIV. Rivera shared the news on Wednesday and thanked all organizations involved for helping him thank Omar for his sacrifice and bravery in the military.
Dan Rivera worked with multiple parties to say thank you
Thanks @usaa and @amvetshq for allowing me to show my & our nation's gratitude to @usmc SGT Omar Settles. 2 tix to #SBLIV seems like a great way to say "thanks" for his sacrifices. #ad #SaluteToService pic.twitter.com/JIvsQLuUIa

— Ron Rivera (@RiverboatRonHC) January 22, 2020
Overall, a lot of people came together to make this special occasion possible. Rivera initially drew inspiration from his own father, as his family has a strong military background. "Inspired by my father's military service, we always had a strong military appreciation in our team's culture during my time in Carolina and I plan on continuing that now with the Redskins in Washington, D.C.," Rivera stated according to NBC. He then went on, "To kick that off, I am privileged to partner with USAA and AMVETS to award a trip to the Super Bowl to Sergeant Omar Settles in recognition of and for his service to our country."
RELATED: Pink And Husband Carey Hart Own A Motorcycle Veteran Charity
According to USAA's official Twitter page, it aims to provide financial services "for the military community and their families." AMVETS describes its mission as "representing the interests of 20M American veterans, including Guard & Reserve, for more than 75 years." Overall, it provides jobs, advisement, and representation for veterans across multiple branches. Rivera's own strong connection to military veterans acted as a catalyst and a guide through this process.
LeCheton "Omar" Settles dedicated himself to the military early on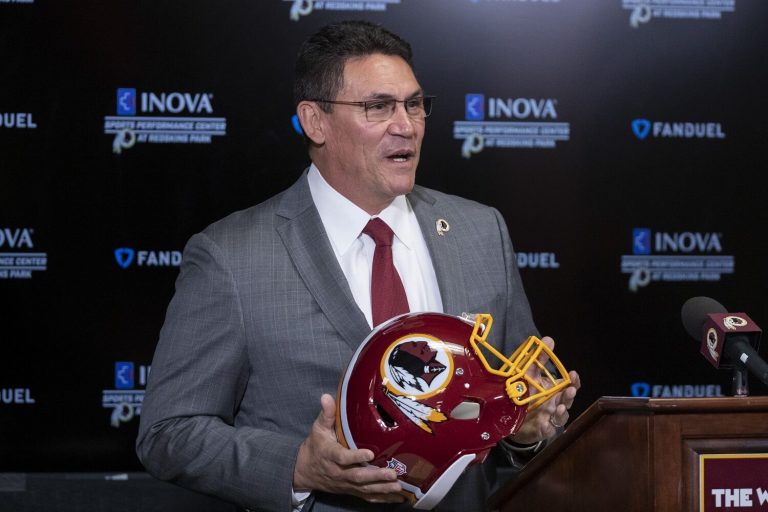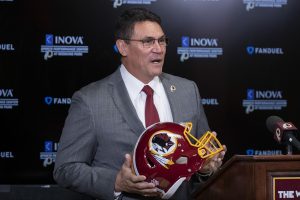 At the age of 17, Omar joined the United States Marines. He went on to spend eight years of his life serving. Over the years, he became a Field Artillery Cannoneer and Marine Corps Security Force Guard. Additionally, he went on to teach others as a Martial Arts Instructor-Trainer. Later still, he became a Small Arms Weapons Instructor.
Omar is getting two tickets to watch Super Bowl LIV up close on February 2. In addition, beforehand, he is meeting with Ron Rivera on the Friday and Saturday of Super Bowl week. Specifically, they shall meet with Omar being further honored at the USAA Salute to Service Lounge, also in Miami. The Salute to Service Lounge is an exclusive opportunity for "anyone with a military or DOD ID." There, veterans can enjoy many things. That includes "chalk talks and autograph/photo opportunities with NFL coaches, players, and legends."

RELATED: U.S. Postal Service Is Offering Military Working Dog Stamps