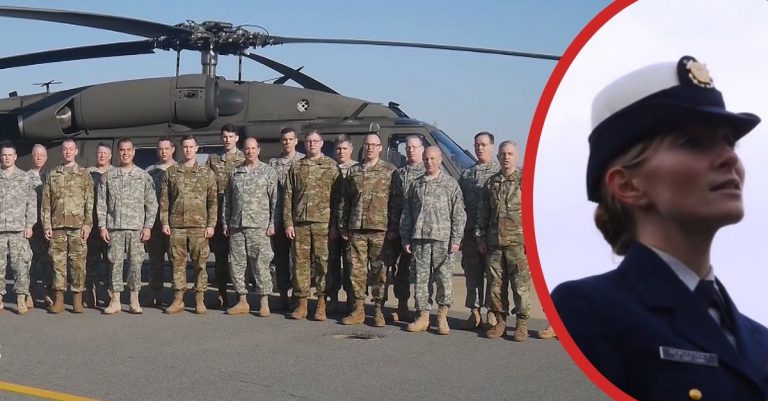 Each Christmas, music fills the chilly air to warm our hearts. No matter where someone is, they can feel and spread the magical power music has to move the soul. For that reason, PBS NewsHour has a yearly tradition. Each year it shares footage from musicians among the U.S. armed forces singing "Carol of the Bells."
This tradition first started as a humble request. Several years ago, the station asked members of the U.S. military to recite a holiday poem or story. That has since evolved into a stunning video that showcases the talents from servicemen and women across various branches of the military.
Defense Media Activity produces this touching performance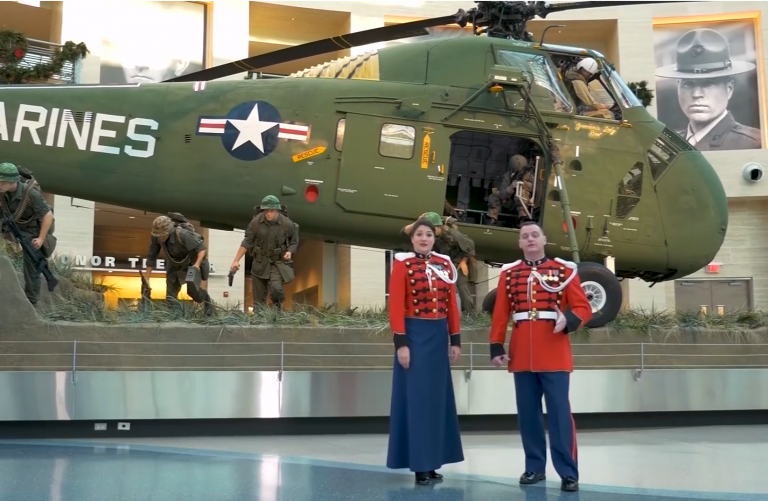 We are able to enjoy this sweeping musical moment because of Defense Media Activity (DMA). DMA is considered a Department of Defense organization within the Pentagon. Above all, its job is to create a wide variety of high-quality multimedia productions. Based in Fort Meade, Maryland, DMA seeks to educate, and entertain audiences around the world. Therefore, this musical compilation came into existence.
RELATED: Police Officer Who Has Been Paralyzed For 14 Years Able To Stand For The National Anthem
Airing the video by DMA has become a tradition of PBS NewsHour. Hence, it concluded an episode by showing the performance just in time for Christmas. As the year now concludes and families come together because of the holidays, this video acts as a remarkable display of compassion and togetherness.
Musicians from all branches of the U.S. military contributed to "Carol of the Bells"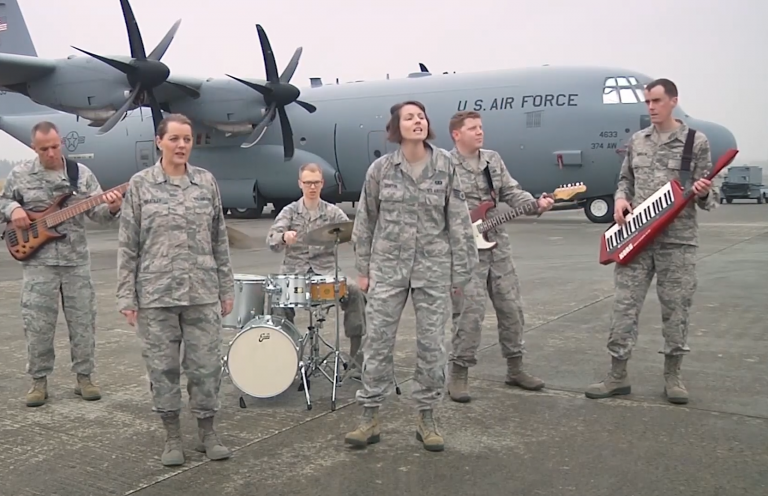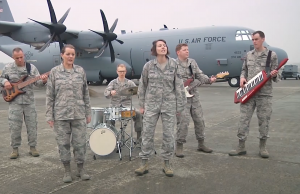 Everyone played a vital part in making this unique masterpiece. Singers came from the United States Navy Band, Sea Chanters. Joining them was U.S. Air Force Academy Cadet Chorale. Furthermore, Marine Corps and Coast Guard musicians similarly contributed their musical talents as well.
At Yokota Air Base in Japan, Pacific Trends first provided the background music. They are part of the U.S. Air Force Band of the Pacific. Additionally, Pacific Trends got the vocals started. Gunnery sergeant Sara Sheffield sang beside Master Sergeant Kevin Bennear at the National Museum of the Marine Corps. Likewise, around the country and world, talented musicians and servicemen poured their hearts and emotions into making an evocative performance. Above all, this powerful tribute is ultimately a testament to their endurance and also their grace even when some are consequently far from home.