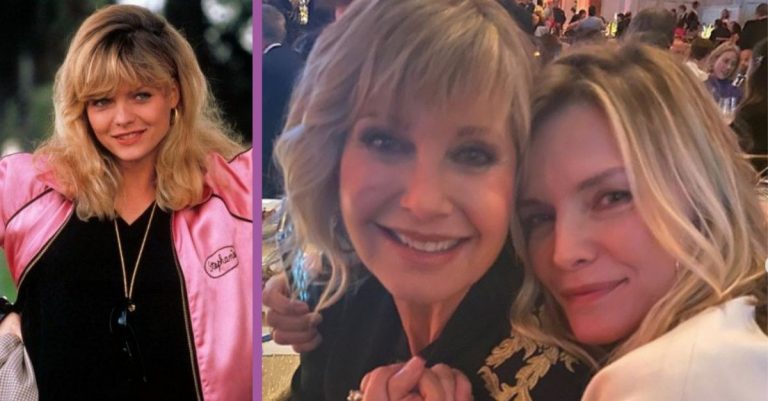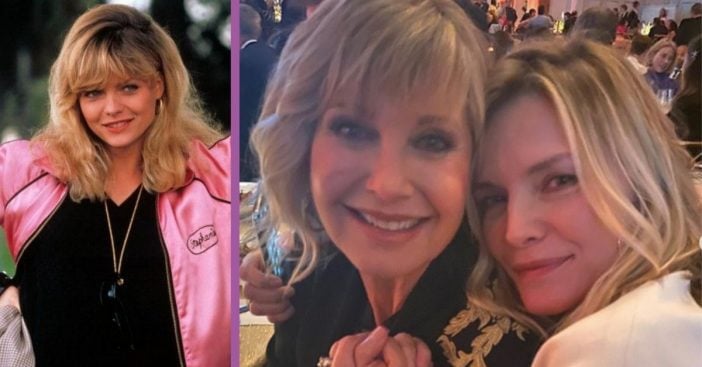 Olivia Newton-John previously shared that she "didn't think much" of Grease 2, the sequel to the very famous original. Of course, that can be taken out of context as though there is beef between Newton-John and other Grease 2 cast members. Well, Newton-John has proved a lot of people wrong as she posed with Michelle Pfeiffer, the star of Grease 2, for a new photo. The two took a sweet picture together while catching up at the G'Day USA Gala in Los Angeles this past weekend.
"Look who I ran into last night – the original Pink Lady," Pfeiffer captions her photo on Instagram. Back in 2016 was when Newton-John was asked about Grease 2 on Watch What Happens Live with Andy Cohen. "I kinda remember they did ask us, I think they approached John [Travolta] and I to do it and then it didn't happen and I didn't think it was going to happen," Newton-John recalls.
Olivia Newton-John and Michelle Pfeiffer pose for a beautiful photo together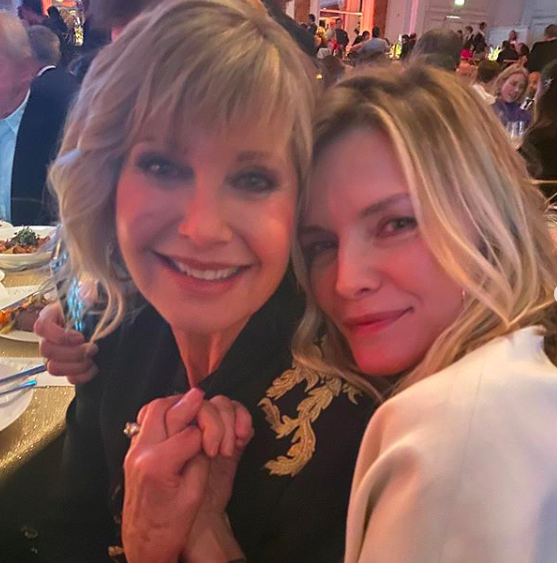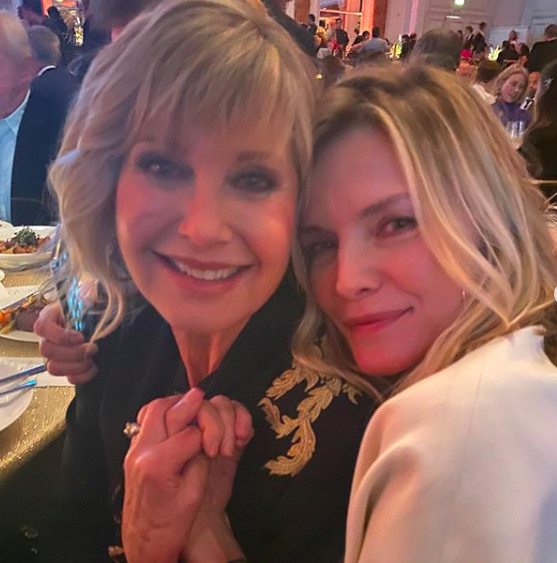 Newton-John continues, "And then they made it with other people. So that's my memory of it." So, of course, with that kind of context, it can make it sound like there's animosity between the two actresses. Thankfully, though, there's none of the sort!
RELATED: Olivia Newton-John Wanted To See Herself In A Screen Test Before Confirming 'Grease' Role
Newton-John also gives fans a health update while walking the carpet as she's been battling stage-four cancer. "Life is a gift. I have an amazing life and I intend to keep going with it," she says. "I want to help [other] people with [the disease]. I want to see an end to cancer in my lifetime so other people don't have to suffer."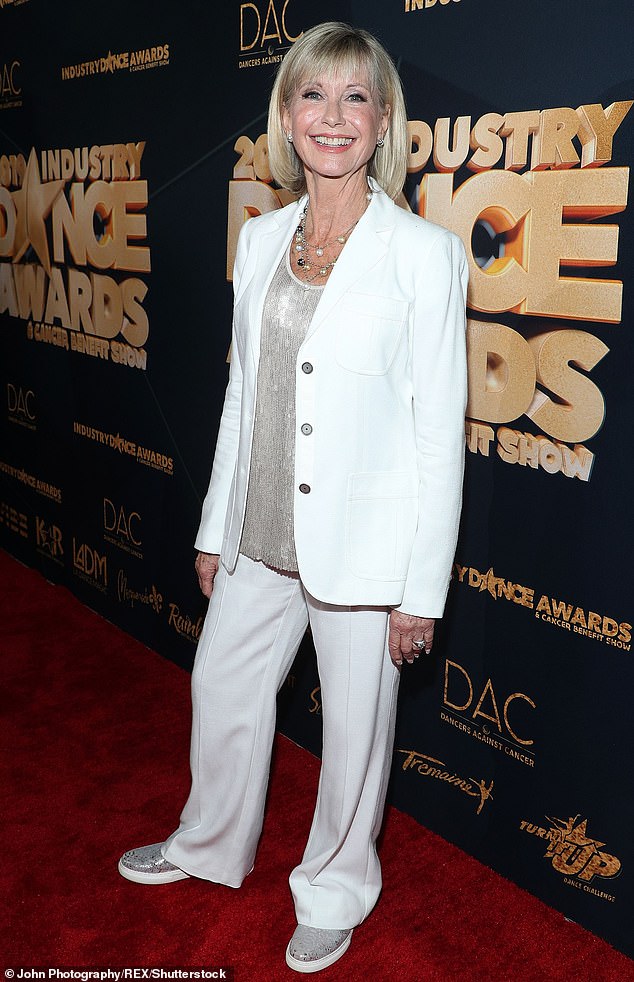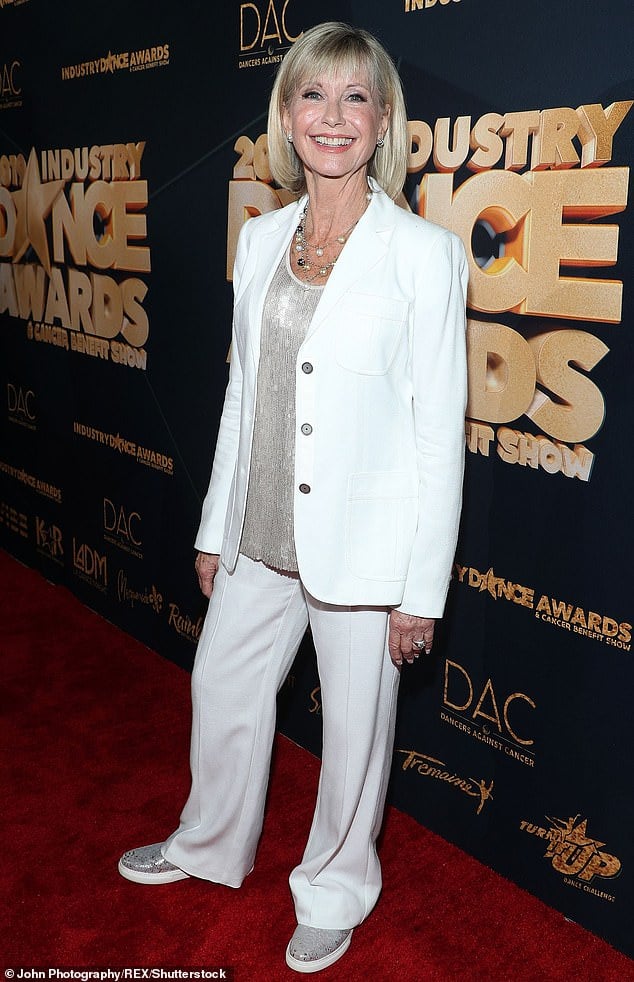 Newton-John continues on about her health and life updates. "I am winning over it and living with it well," she says. "I don't think about it a lot [the diagnosis] to be honest. Denial is a wonderful thing. I am getting stronger and better all the time." At the event, she was joined by husband John Easterling and niece Tottie Goldsmith. Also at the event was John Travolta, who spoke at the event. Check out the video below!