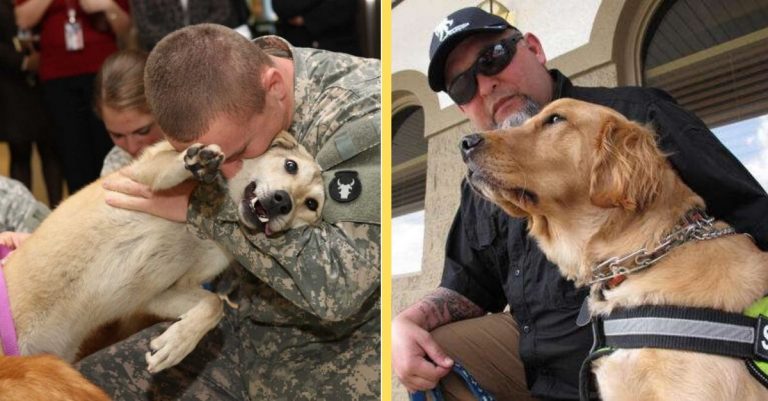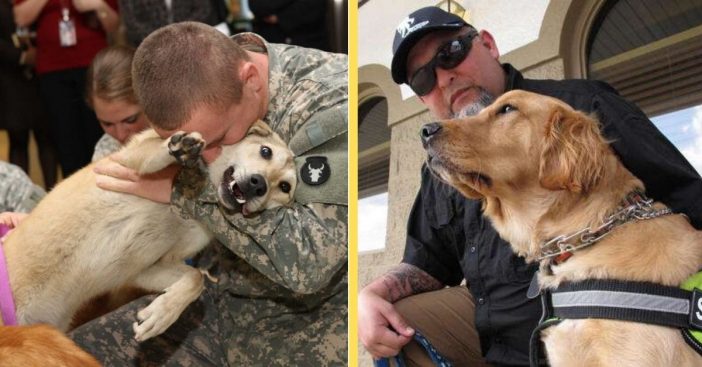 The Puppies Assisting Wounded Servicemembers Act (or PAWS for short) would require the Department of Veteran Affairs to offer $25,000 vouchers to veterans suffering from PTSD. Right now, the VA only supports the use of service dogs for mobility issues. But, not for cases that involve mental health issues like PTSD.
Congress began making strides on this back in 2010. They required the VA to look into the use of service dogs for mental health conditions. However, this notion has been suspended twice over. This is due to service dogs biting other children and some service dogs experiencing health issues of their own. However, the department is looking into this once more and results will be published next year.
A push for service dogs for veterans with PTSD and other mental illnesses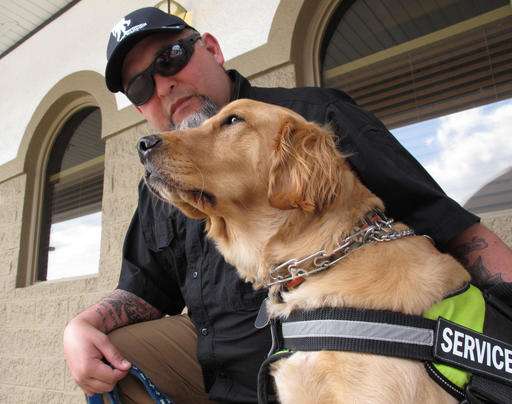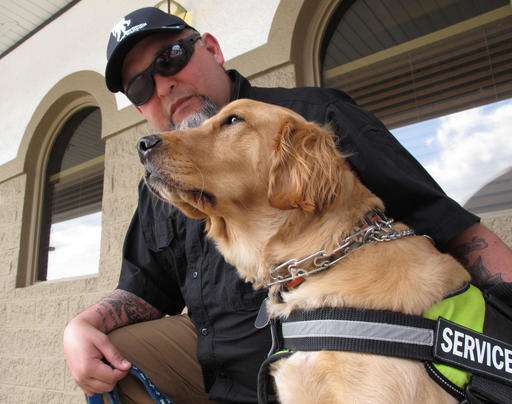 The authors of the bill are Rep. John Rutherford, R-Florida, and Sen. Deb Fischer, R-Nebraska. Together, they hope more veterans having access to service dogs will decrease the suicide rates amongst veterans with mental health conditions. An estimated number of 20 veterans commit suicide per day.
RELATED: What To Do If A Service Dog Approaches You Without Their Owner
"Veterans with PTSD may have left the battlefield, but they are still in a tough fight," Fischer says in a news release. "Service dogs can provide support, peace, and joy to these Americans as they confront the invisible scars of war."
There are many advocates for the PAWS Act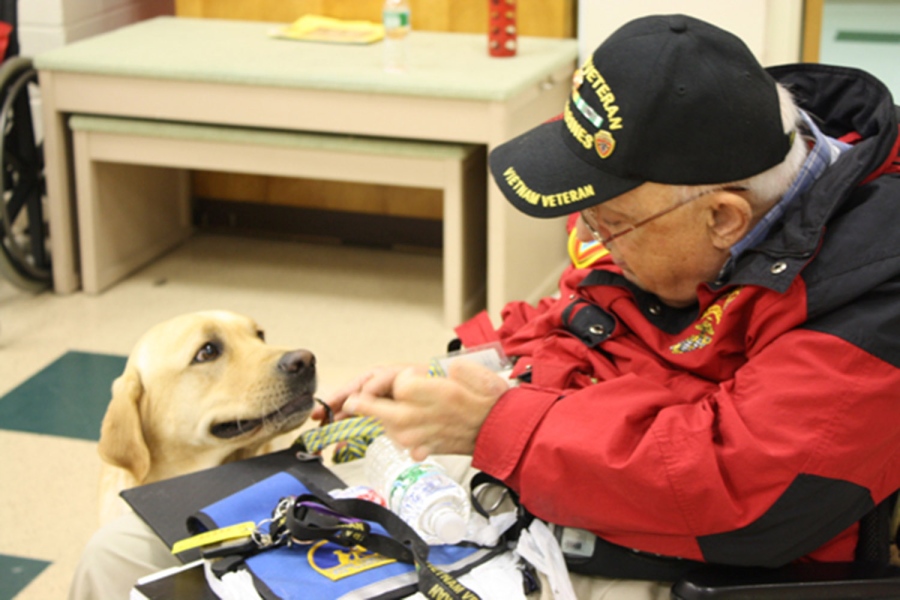 As a result of these grants, they may expand the reach to other nonprofits that are training and connecting service dogs to veterans with a mental illness. Often times, they do this for free. The act has a bipartisan support group of 37 cosponsors. Rory Diamond, CEO of one of the K9 for Warriors, argues why this bill needs to be passed sooner rather than later.
"People are always asking me what is it the dogs actually do," Diamond says. "The genius of the dog, or the magic, is it gets the warrior out the front door. You have a reason to get up in the morning because the dog needs to be fed and walked." He also adds that service dogs can often help the veteran feel secure and safe in large crowds and help them get a better night's sleep by watching out for signs of nightmares/night terrors.
Science proves positive effects of service dogs
While dogs alone do not cure mental illness, studies from the Purdue College of Veterinary Medicine and the National Institutes of Health confirm that service dogs do have a positive effect. "Now we have a growing body of research that says the VA needs to do this. That the dogs are working," says Diamond. "We did rigorous studies on our warriors, and it was published in a prestigious journal, peer reviewed. It's not made-up monkey science. It's just real science."
So far, the VA has not taken a stance on the PAWS Act, but advocates for the bill tend to keep pushing for it.