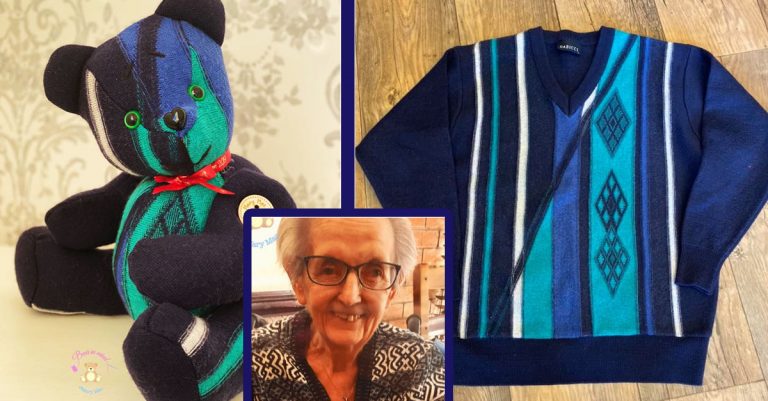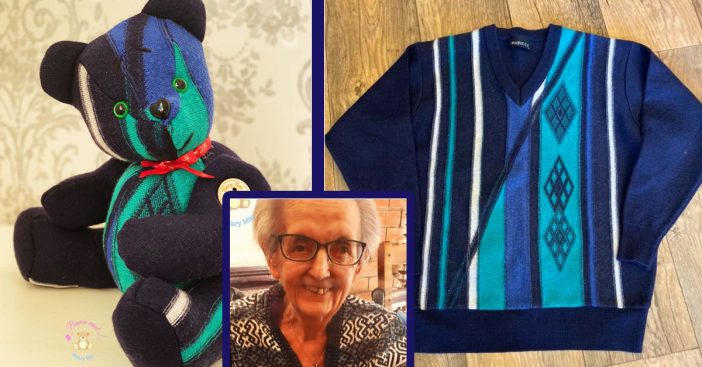 Memories carry a strong weight to them. In that weight is a power to reawaken feelings from days gone by. An ache in our heart may form, neither all good nor all bad, but impactful all the same. Here, we seek to spark a person's sense of nostalgia with news of their old favorites. A young artist is doing the same in a meaningful way to help people navigate loss with her creations, Memory Bears.
21-year-old Mary MacInnes fully understands how important memory is and uses art to fuel fond memories. Fondness brings a new sense of life and light to anyone touched by it. In times of grief, this is especially important to tap into. Her Memory Bears use the favorite clothing of departed loved ones to create bears for her clients to cherish. In addition to clothing, MacInnes also uses jewelry or ashes.
Memory Bears help individuals of all ages
Teddy bears may be thought of as a children's toy or something for a toddler to cuddle. But MacInnes has made something that can impart valuable lessons and coping mechanisms. Adults go to her for themselves to remember a loved one. But they may also request a bear to give to a young child to help them deal with loss or understand what such loss means. Memory is a powerful tool for navigating life's hurdles and these bears aim to help with that.
RELATED: Teen Girl Born Without A Leg Donates Barbies With Prosthetic Legs To Local Hospital
Sometimes, parents must request bears for their own children using their own clothes. This was the case, MacInnes recalled when a 37-year-old man begged her to sew bears for his daughters as soon as possible. Diagnosed with terminal cancer, he knew he would not see that upcoming Christmas. Such assignments are not without their emotional impact on MacInnes herself. "I cried the whole time I cut out, sewed and stuffed those two little bears," she admitted.
MacInnes puts her knowledge, skills, and kindness to good use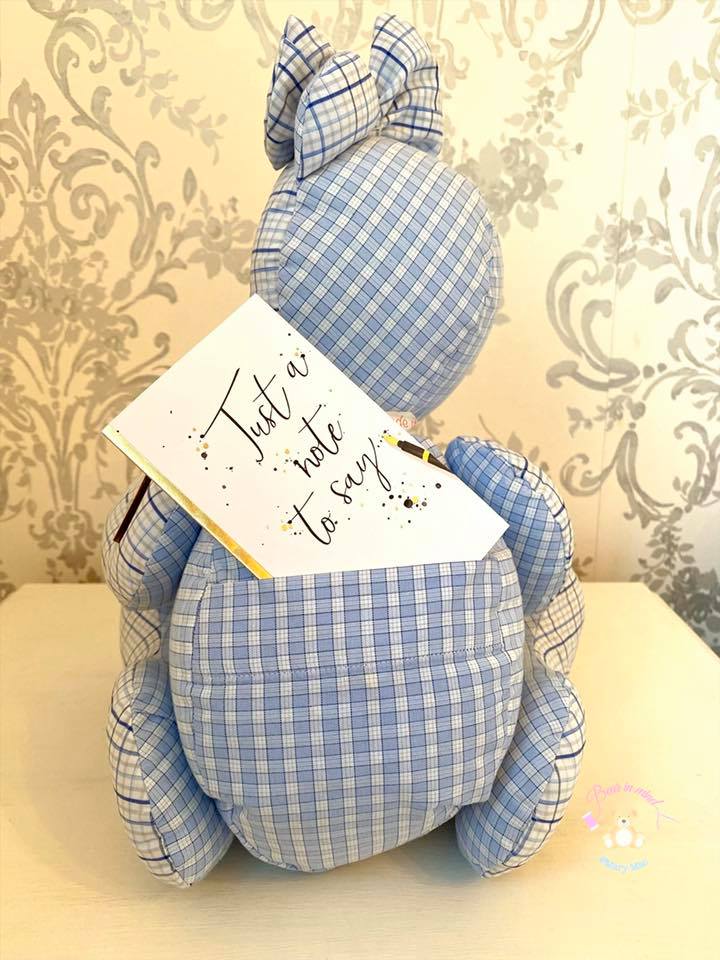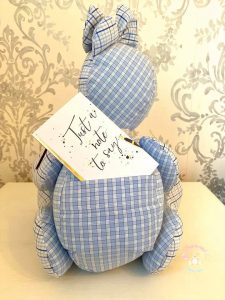 This young artist knows what she is good at and she knows what she cares about. Putting the two together, she uses her education in fashion tech at the Heriot Watt University to make Memory Bears. The success of her Memory Bears became impossible to ignore as, once she uploaded pictures of her work, her page "just exploded."
Even through the grief, MacInnes finds the work absolutely rewarding. She enjoys the process itself. "I love seeing their faces take on character and I'm absolutely loving life." And in particular, showing her clients the final product is always very emotional and resonates deeply with her. Each time tears fill a client's eyes, she understands how meaningful these creations are and all the Memory Bear allows the person to do through their heartache. "I think that's because garments arrive as sad reminders of the past then it's almost as if new life is breathed into them. They become something that's much more acceptable to cuddle and talk to, and the feedback is they definitely can help the grieving process."
Creativity and sensitivity collide
https://www.facebook.com/1474120379467447/photos/a.1475286766017475/2406804919532317/?type=3&theater
It takes a very special blend of artistic vision and earnest compassion to make such heartfelt treasures for people. As stated, MacInnes herself finds the process to be very emotional. But this grief is a reminder of just how important her work is. Below, explore more of her work to see the individualized treatment all the bears and clothing items receive.
https://www.facebook.com/permalink.php?story_fbid=2441385672740908&id=1474120379467447&__xts__%5B0%5D=68.ARDJ8PHnF3P14M_e3ono8C4oSQOnJwrVq-xd69Ilf3owpAST8GG3EOaKI-Q6TGt4DssAOqtejgYCHjJxjGlMdyJWFjTMyl4BKGYa09hbjJBMaOpV0JkDvTtVWBcqxnES90FYVws8C9m-E6zGC6lwH5TPh1VpYLfUyydnx1IvWU80wXsGlaFfjIcyCXqXRToxE70rDDCETPfi8yb4ffeEg3cB_X83nUjGpBs_TvLQZLDikGpjz8zqQ_CmdxRSwyPZEEQSvB2i8QTcpfddoPtVMhZkNAdcYYfMIbrrtgQz24xwkrlu5wAdzeKh7OM8gHHB08yadD6P48DmKB2Iwm-S6pqRJe4X&__tn__=-R
Supporters of MacInnes and her work see how each bear is a personal tribute to those who are lost. Viewers understand the respect each bear shows for their loved one, and state that the departed "earned their wings." No matter the aching nature of the loss Memory Bears provides a beautiful tribute that will bring tears to a person's eyes in a different way.
Each one is unique and personal
https://www.facebook.com/permalink.php?story_fbid=2437954243084051&id=1474120379467447
All precious articles of clothing can go into making a Memory Bear. Their comforting shape combines with the personal nature of the clothing to let a person hold their loved one close to their hearts. The Memory Bears Facebook page reiterates an important point about these bears: "They are comforting to children & adults." No one needs to shy away from seeking solace in them.
https://www.facebook.com/permalink.php?story_fbid=2440563039489838&id=1474120379467447
What is important is how the clothing reminds a person of their lost loved one. The fabric lets us associate various outfits with an individual in many ways. Scents cling to each thread and distinct patterns can become synonymous with that person. Memory Bears act as a tribute to what kept that loved one warm and cozy and feeling at home wherever they went.
When someone sees their unique bear, they can easily associate it with the individual who wore the clothes first. They can also do so knowing that that person is being honored and cherished, along with possessions that were likely very dear to them.
Many items go into preserving a loved one's spirit
https://www.facebook.com/permalink.php?story_fbid=2446027635610045&id=1474120379467447
McInnes uses just about any fabric – as long as the garment is important and beloved, it can make the perfect Memory Bear. This makes for some truly one-of-a-kind designs that perfectly memorialize any individual in a way that people of all ages can find comfort in.
From nightgowns to sweats and everything in between, McInnes hopes everyone who needs a bracing shoulder may find one with Memory Bears in their time of need. She has even used accessories such as glasses to round off the look and more fully capture a person's essence.