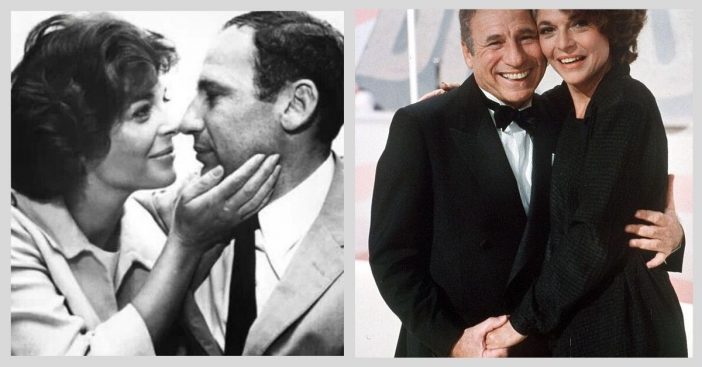 When people say opposites attract, some might immediately think of Anne Bancroft and Mel Brooks. Born in 1931, by the time she reached her 30s Brooks had won an Academy Award of Best Actress. Born in June 1926, Mel Brooks had become a renowned film director by the '70s. In the middle of their careers, the two met and sparked what would become an enduring and remarkable flame.
In 1961, Bancroft had been practicing a routine for The Perry Como Show. That was when she heard a call that surprised her. After performing in Broadway plays such as Two for the Seesaw and The Miracle Worker, Bancroft had gotten used to people being intimidated by her. This expectation was reinforced by the fact that "in two years, no man had ever approached me" the way Brooks did. "People were very scared of me, especially men." Men except for Brooks. He waved and called over to Bancroft, "Hey, Anne Bancroft. I'm Mel Brooks."
An unexpected beginning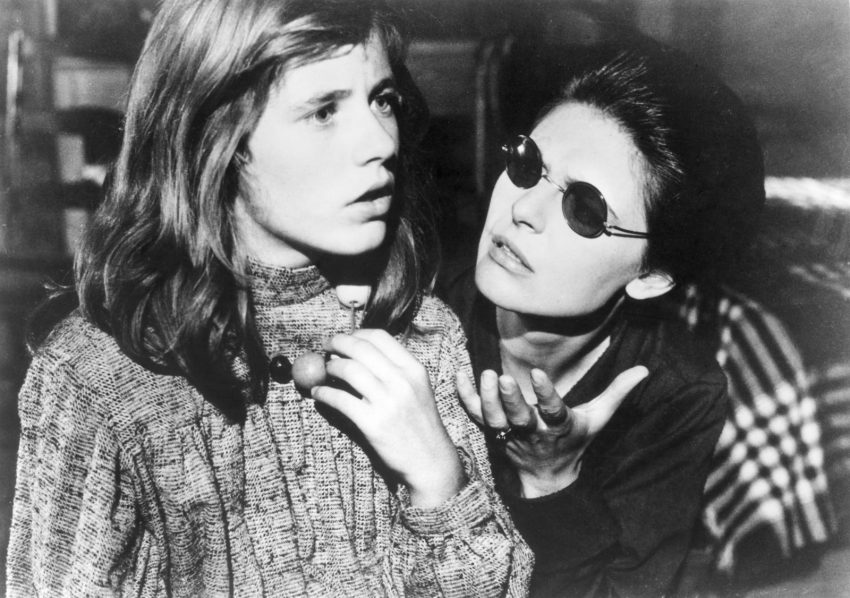 In contrast to Bancroft's commanding and elegant presence Brooks, according to author Patrick McGillgan, considered himself "short and homely." At the time of their first meeting, Brooks was married to actress Florence Baum. Bancroft had just separated from Martin May four years before then. Brooks' marriage would end the following year, coinciding with Bancroft receiving her Academy Award for The Miracle Worker.
Since their first meeting, Brooks took to seeing Bancroft and interacting whenever possible. Their relationship expanded based on mutual respect and enjoyment of the other's company. While Brooks poked fun at his presence compared to Bancroft, she held him in reverence. McGillgan claims she found him "funny, adorable, smart and entertaining." Brooks "admired her serious acting prowess."
Distance doesn't always play a role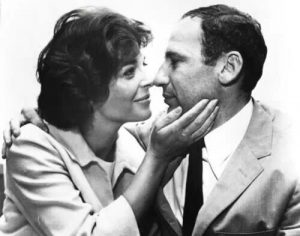 Theirs was a relationship that never strained when they were apart. They knew that separation was only a temporary, geographic number. When possible, they would visit each other's sets and cemented their love in 1964 when they got married. The Manhattan wedding came shortly before Brooks successfully launched the comedy show Get Smart. Before then, he had watched as Bancroft flourished in her acting career and he was once misidentified as Mel Blanc.
Brooks could be heard boasting, "I'm married to a beautiful and talented woman who can lift your spirits just by looking at you." Bancroft herself admitted, "He makes me laugh a lot. I get excited when I hear his key in the door. It's like, 'Ooh! The party's going to start." Brooks' mother had voiced doubts about the union. Bancroft's was simply relieved she had found someone.
Utter devotion till the very end and after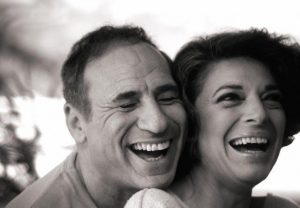 This routine of theirs lasted for over four decades. At that time they had a son, Max and found joy in their work because of each other. Brooks declared To Be Or Not To Be his favorite film because he and Bancroft got to "hang out for 24 hours."
The unlikely but deeply passionate pair hung out together as long as they could. Ultimately, it was Bancroft's battle with uterine cancer that separated them in 2005. The entire time, Brooks felt Bancroft "was easy … she was fun … I liked her so much. I couldn't get enough of her." Theirs was a match that took everyone by surprise, themselves included. But no one appreciated it more than Anne Bancroft and Mel Brooks.