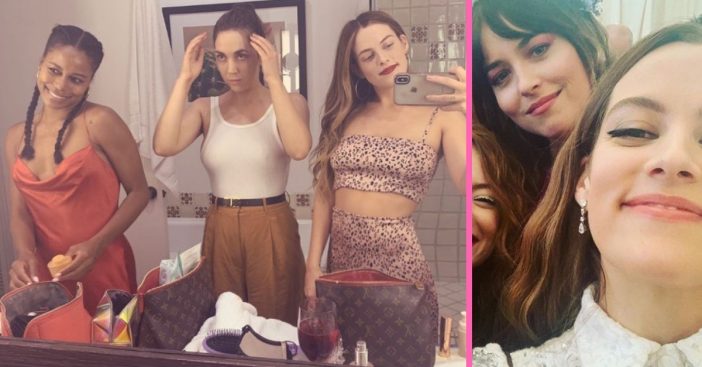 Elvis Presley's granddaughter Riley Keough posted a new photo on her Instagram page. She hadn't posted in a while. The photo is of Riley and two of her friends taking a "bathroom selfie." Her friends in the photo are Gina Gammell and Taylour Paige. She simply captioned the photo with three red hearts.
In the photo, the girls appear to be getting ready. Many fans commented on how they look like a girl band or commented on how they look like Charlie's Angels. They sure do look like a girl group! I wonder if they can sing too.
The photo of Riley's 'girl band'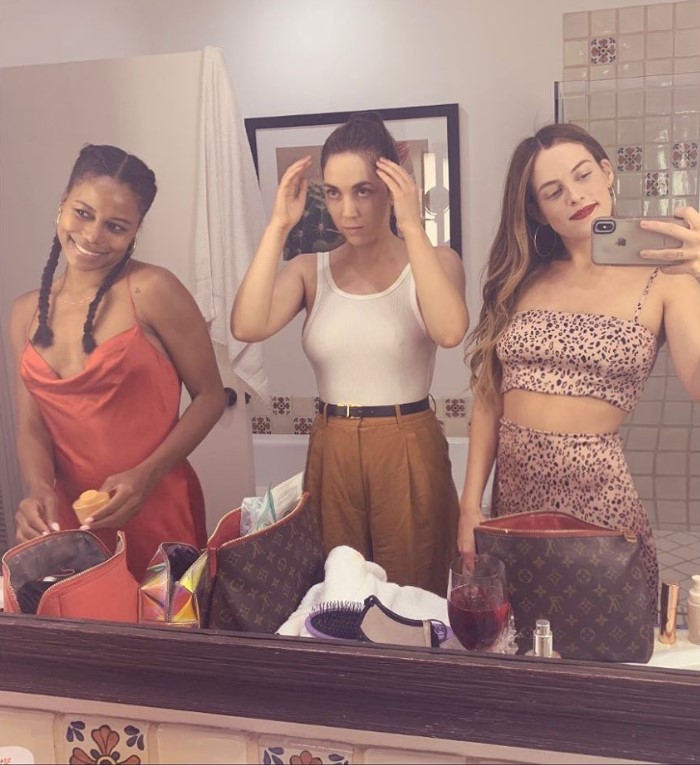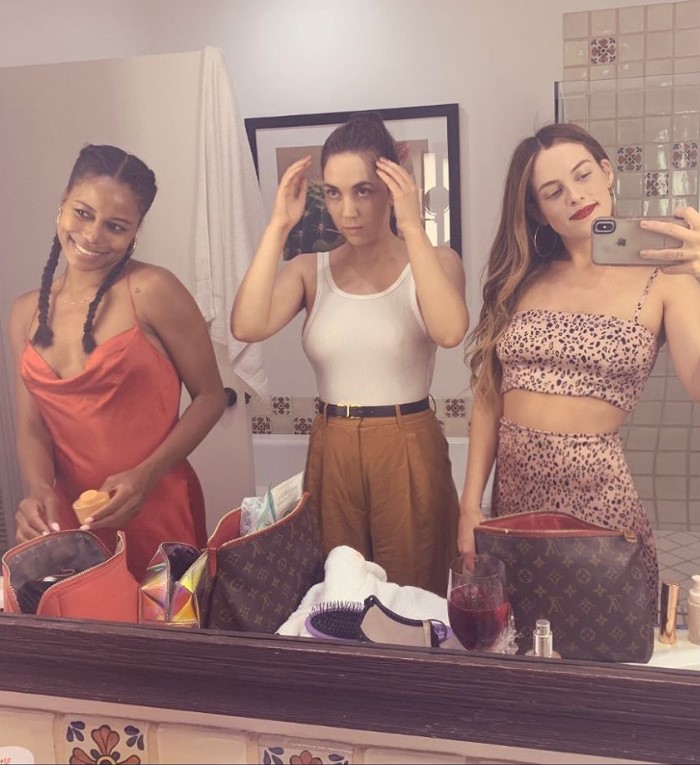 Riley and her friend Gina have also started a production company together. They call it Felix Culpa. Reportedly they acquired the rights to several books and are turning them into films. Some of the books include 'Sweet Lamb of Heaven: A Novel" by Lydia Miller, "Heartthrob" by Nick Filardi and "The Curse of Beauty: The Scandalous & Tragic Life of Audrey Munson", and "America's First Supermodel" by James Bone.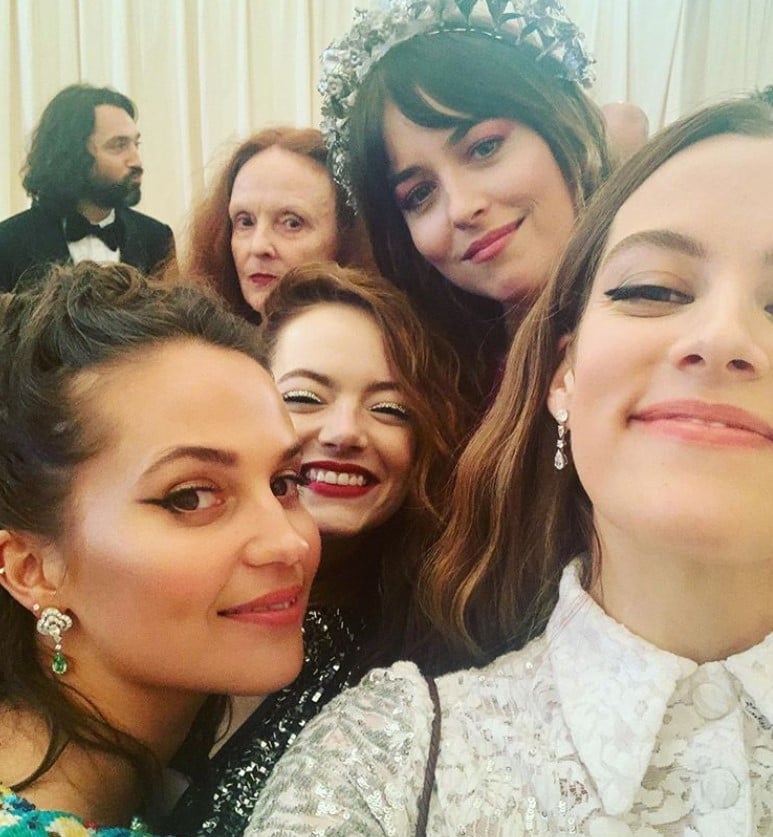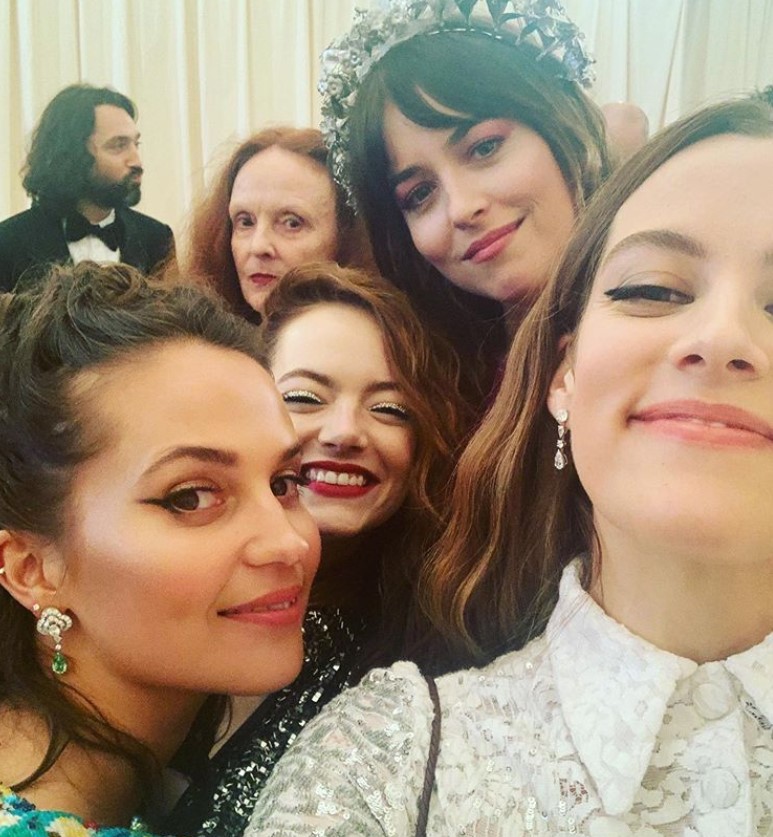 According to Pop Culture, Riley said, "Gina and I are so excited to launch Felix Culpa with three distinctive, character-driven stories. We are, very simply, lovers of film and literature. Our company is dedicated to developing material that gives a voice to talent and stories that deserve attention and need to be heard."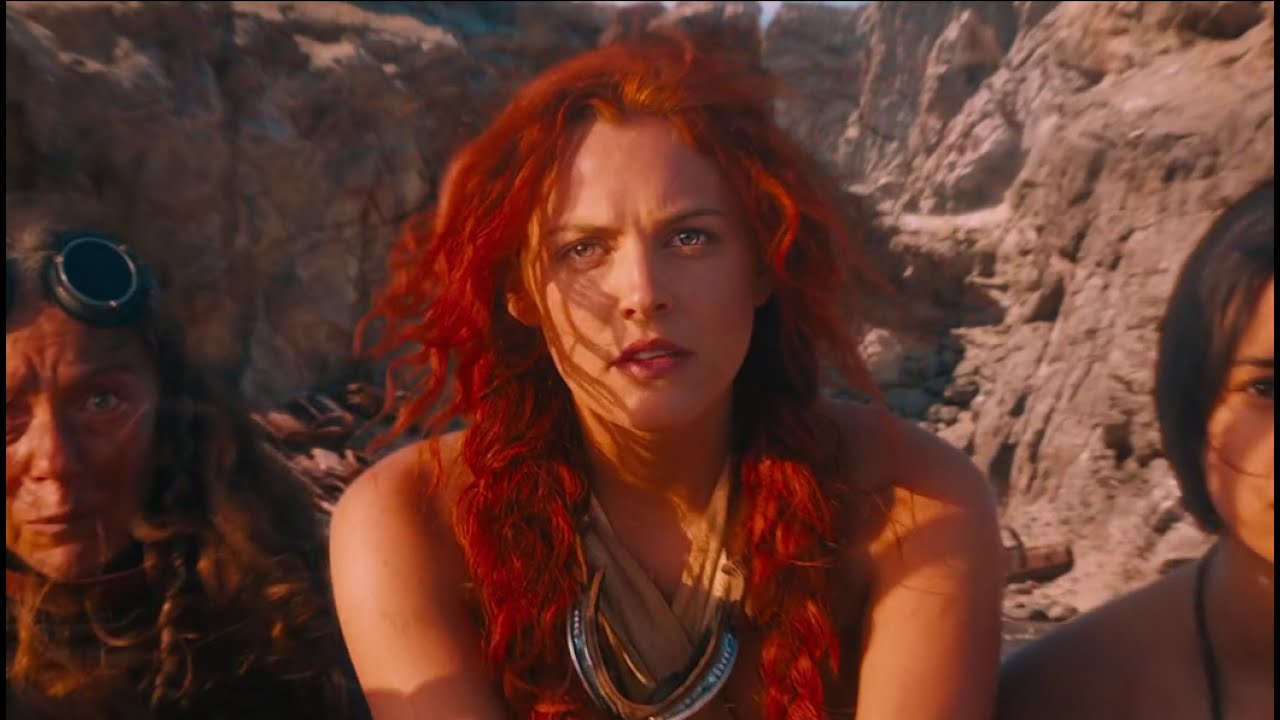 "While Riley and I are interested in telling all kinds of human stories, as women filmmakers, we are proud that the first three projects out of the gate for Felix Culpa happen to feature wild, complicated, intelligent female protagonists," Gina added. "We look forward to discovering new, compelling material to bring to the screen."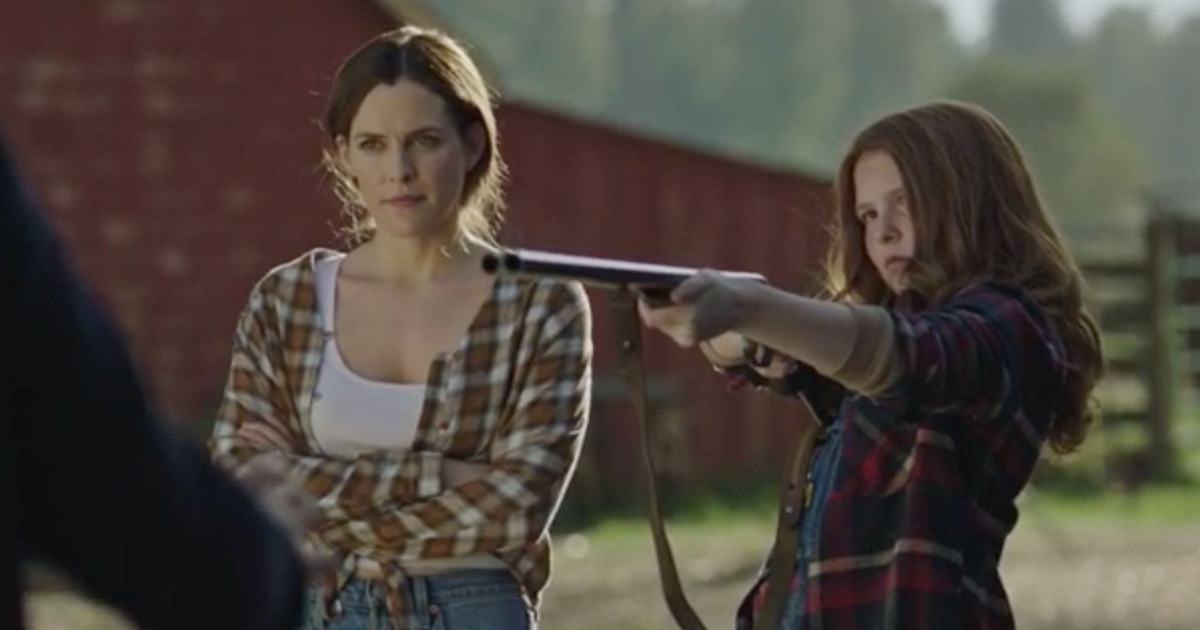 Riley recently starred in Mad Max: Fury Road. She has also been seen in American Honey, Magic Mike, and Logan Lucky. She has also appeared in an episode of Riverdale.
In conclusion, what do you think of Riley's new photo?