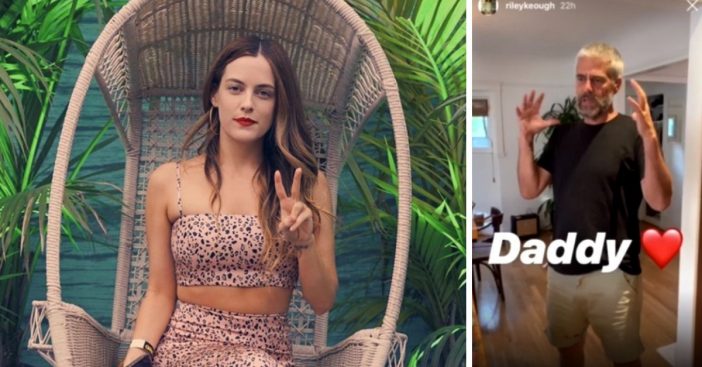 Riley Keough is the daughter of Lisa Marie Presley and Danny Keough.

Riley is an actress and often shares glimpses of her life on social media.

She rarely shares photos of her father online, but recently shared a photo of Danny!
Riley Keough is the daughter of Lisa Marie Presley and the granddaughter of Elvis Presley. She is an actress, so she often shares her life on social media. While she shares plenty of photos of her mother, she doesn't often share photos of her father. He is a musician named Danny Keough.
Recently, Riley shared a rare photo of her father in her Instagram Stories! A few years ago, she talked about the differences between living with her mother and father. Lisa Marie and Danny were married in 1988 but got divorced in 1994, when Riley was only around 5 at the time.
Learn more about Riley's childhood with both parents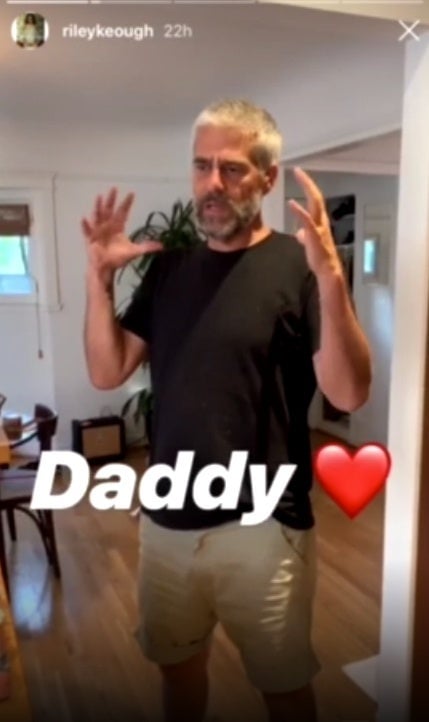 Riley said that she was very privileged when she was with her famous mom, but her dad was pretty broke. However, she said that experiencing both sides was helpful and taught her a lot. According to Pop Culture, Riley said, "My memories of growing up with him were so colorful and eccentric and fun. It was a good vibe, you know? When I was like eight I told him, 'I want to grow up and be poor like you!' He was eating a bowl of cereal. I didn't realize how wildly offensive that was!"
https://www.instagram.com/p/BwKS4tOF1XN/
Even though Lisa Marie and Danny got divorced, it sounds like they have kept a good relationship. Lisa Marie has often referred to him as her "best friend." It also sounds like they had a great co-parenting relationship, and both taught their kids that they could do whatever they wanted to do!
https://www.instagram.com/p/BlCJXPNH_ac/
Riley said that when she entered the world of acting, she realized that people are mean. That may have been one thing her parents could have set her up to deal with better. We bet they did the best they could and the kids seem very well-adjusted! Riley is mostly known for her role in Mad Max: Fury Road. She has a few movies coming out later this year and next year too!
Mama Lion with cubs ❤️💙🖤🧡🦁😘 pic.twitter.com/UiYoceWHWN

— Lisa Marie Presley (@LisaPresley) June 20, 2019
Riley's brother Benjamin, and Lisa Marie and Danny's other child has been in the news recently too. He looks a lot like his grandfather, the one and only Elvis Presley. What do you think? Unlike Riley, Benjamin seems to want to stay out of the spotlight and he doesn't have any social media pages.
Lisa Marie Presley has opened up in the past about her "intense lioness mother" parenting style.