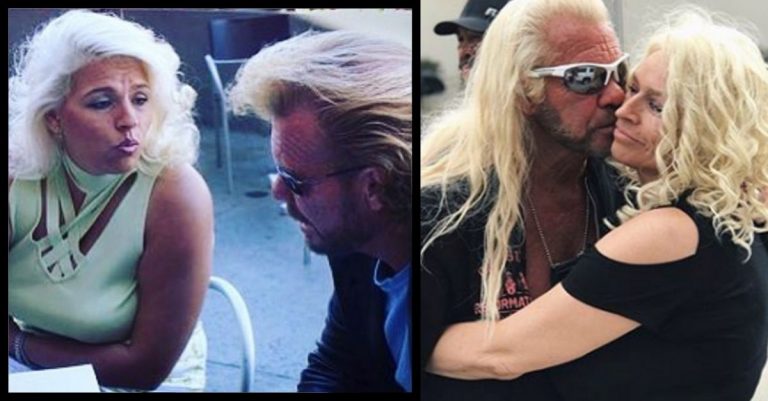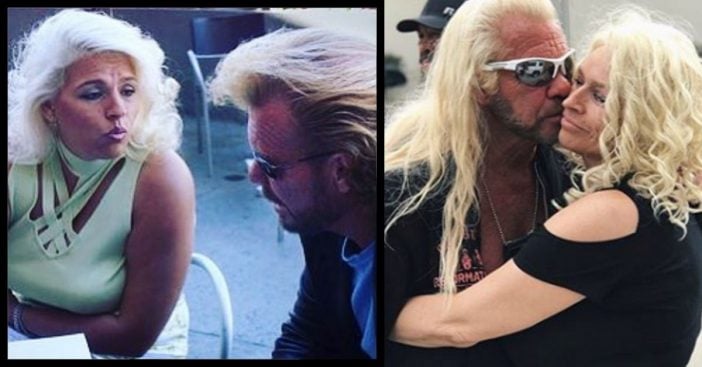 Beth Chapman, the late wife of Dog the Bounty Hunter, leaves behind a legacy of bounty hunting and being Dog's right-hand woman. Now, her cancer battle is being chronicled in their newest show Dog's Most Wanted and we're learning a lot about the family during that time period.
In a new unseen clip from the show, the two get candid about the marriage advice they have for others. And they have some pretty awesome words of wisdom for everyone who may already be several years into a marriage or about to get married!
Marriage advice from Dog and Beth… get ready to laugh!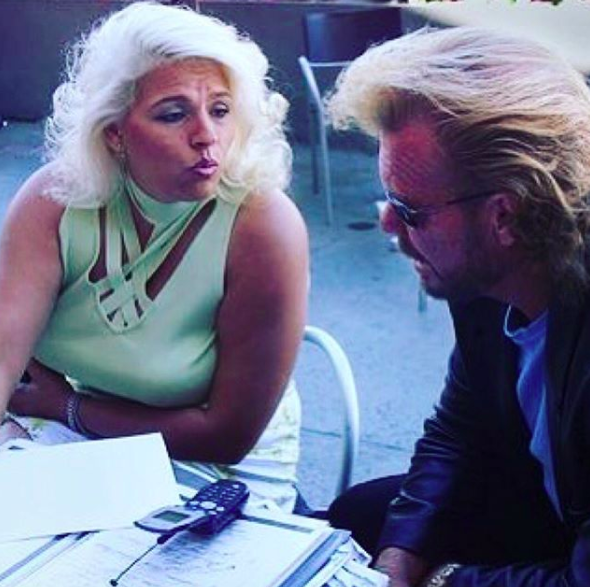 "We try not to use the word 'divorce' in our house," Dog says. "The Bible says don't let the sun go down on your route. That means don't keep mad at it all night long." He does admit that he may have done that "once," as in go to bed angry. Then Beth teasingly chimes in "twice… this week."
The two continue playful banter back and forth as they continue on with their words of wisdom. "The first two years of marriage, you say two words: 'Yes, dear,'" Beth says. This prompts a laugh and a "Sure!" from Dog. Dog then follows up with a joking "Don't ever tell them the whole truth and nothing but the truth," which Beth says is "bad advice."
How Dog is coping with the loss of his wife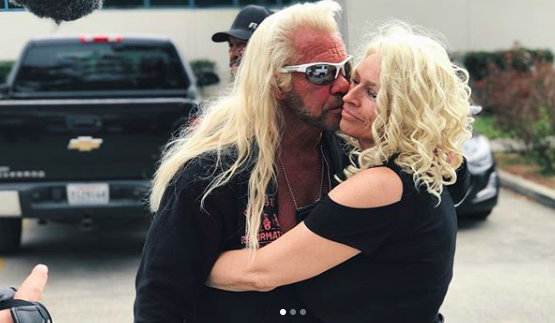 As much as the two love to playfully tease each other, it's clear they had a love unlike any other.Dog recently did an interview with Dax Shepard for his podcast Armchair Expert. He reveals just how he's been coping with everything and it's been real hard.
"I googled it," Chapman says in reference to how you cope with the loss of a loved one. "It says you adapt, you get smarter. She used to tease me, 'You stole me from the cradle at 18 years old.' I had her until she was 51, and I'd say one word and she knew what it meant. She'd be like, 'Let me do it, Big Daddy, you're too aggressive.' And then she became more aggressive than me. And now all the sudden she's not there. Google says you get smarter when you're forced to deal with it. Because I still go, 'What time do you have to be up in the morning, honey?' I'm setting the alarms. …I'm getting better. I depended on her for so much."
Take a look at the exclusive footage below. Get ready for a laugh!