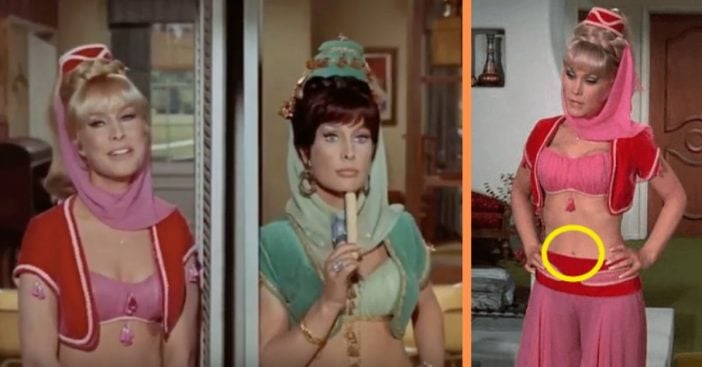 5. Double-Jeannie!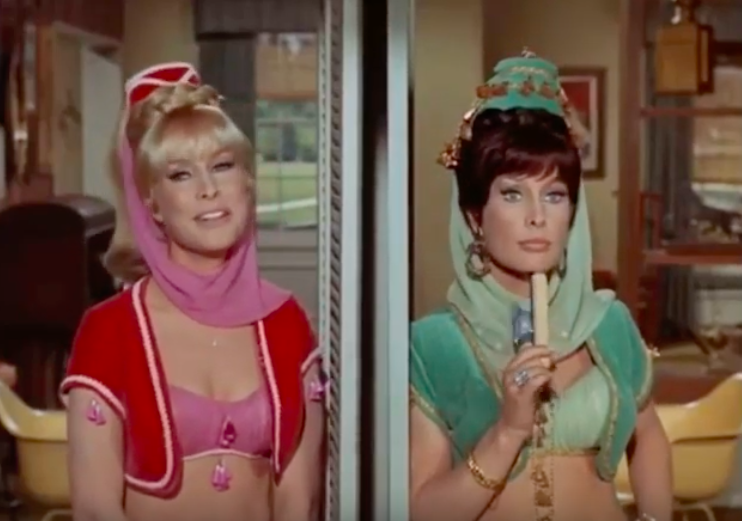 You may recall the episode in I Dream of Jeannie where we're introduced to Jeannie's evil brunette sister, who went by the same name! Fans may have not noticed that it was actually Eden playing both roles at the same time. She was so convincing at playing two roles that were complete polar opposites!
6. Eden's talents don't end there…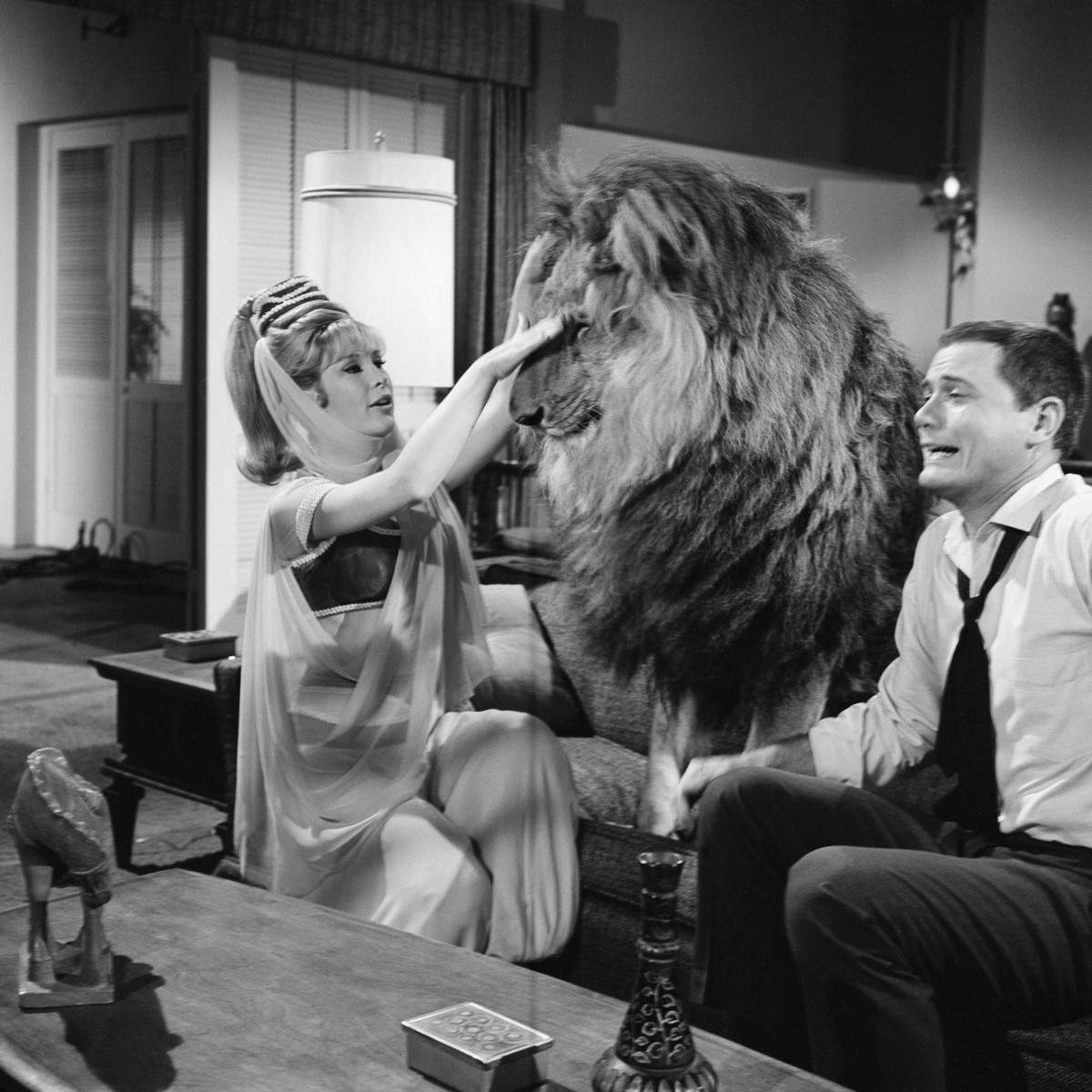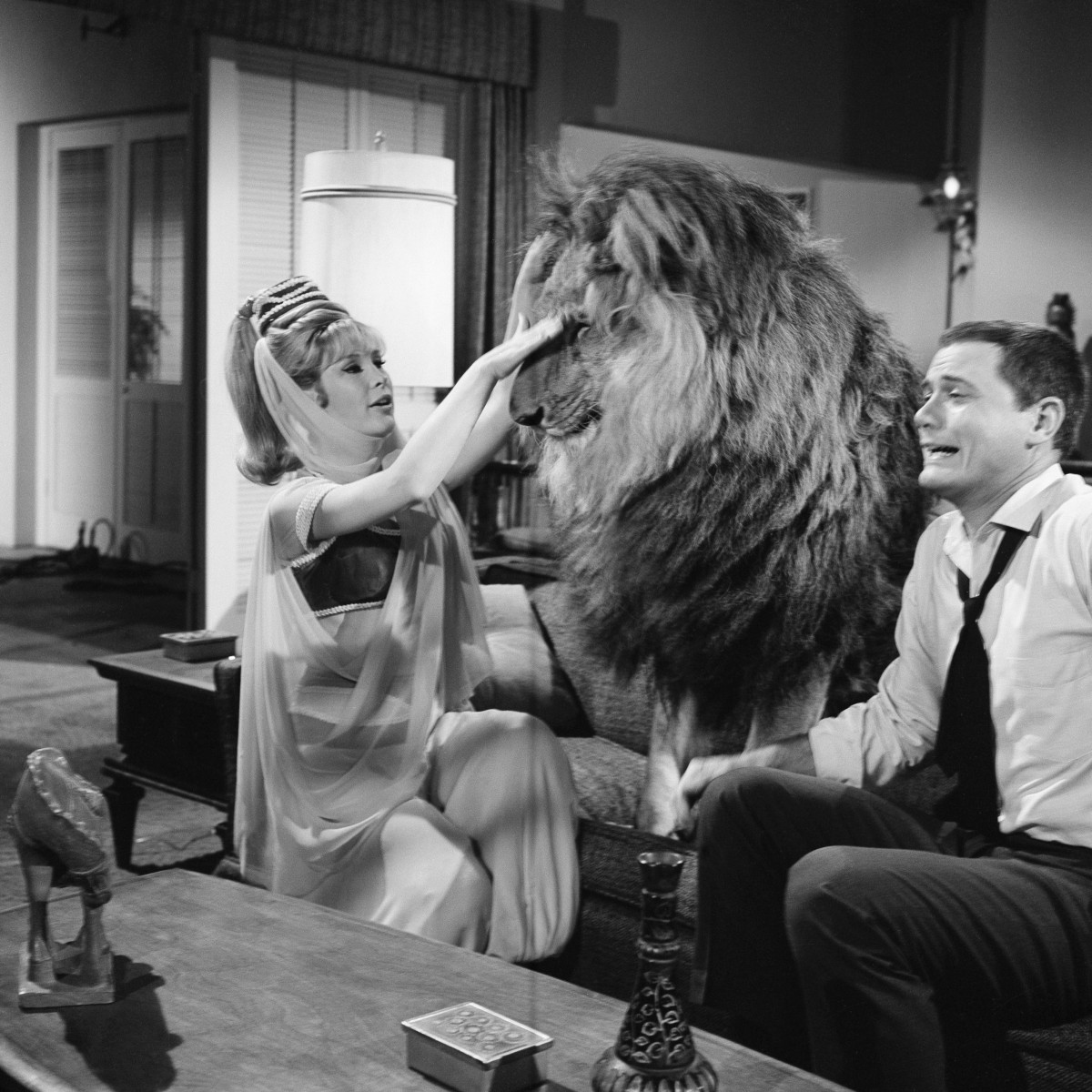 Eden was also a lion whisperer, too! In one of the episodes, there was an actual lion used in one of the scenes (even though it didn't have any teeth)! Eden says she's had experience with animals on set. She even taught her co-stars to sit still and just let the lion smell them. This established trust and soon everyone was able to pet the lion to ensure everything was just fine and they were not a threat!
7. Hagman was allegedly really rude and difficult to work with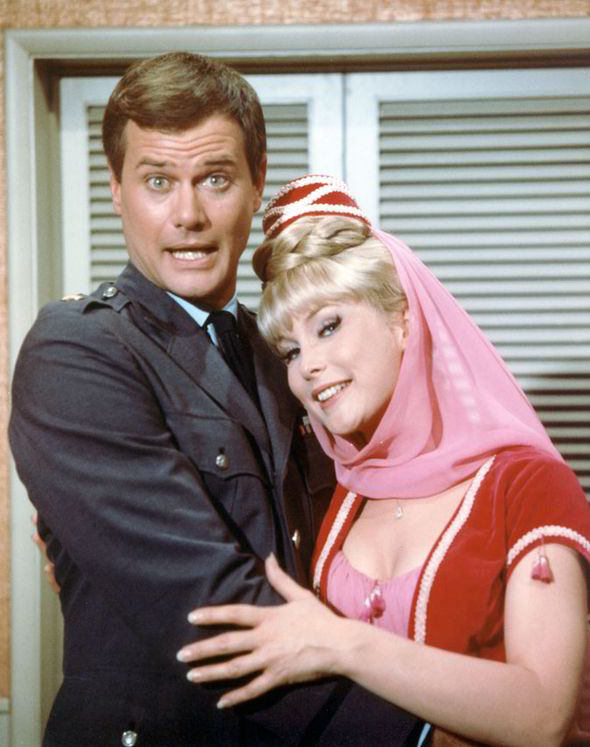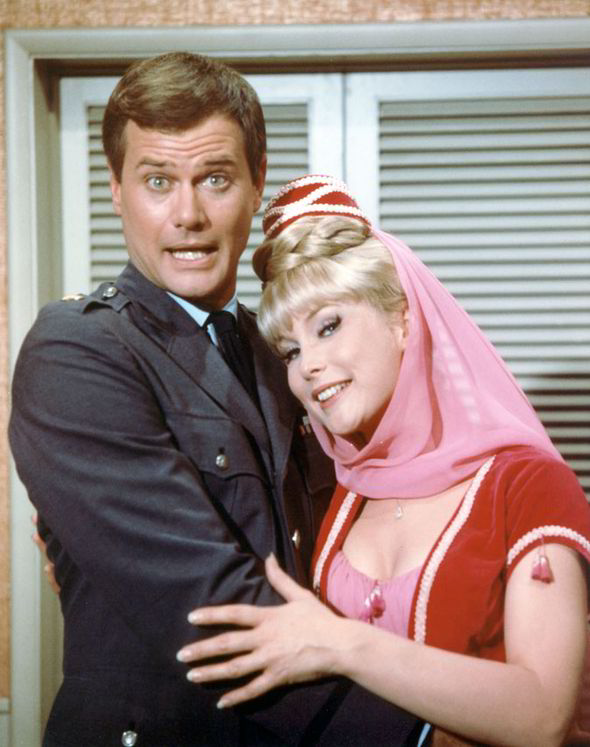 There were a lot of rumors that Hagman was allegedly very rude onset to other actors. He was said to have irritated guest star Sammy Davis Jr. so much that he swore and complained to Eden. ScreenRant says that Hagman became so irritated with Eden's success that he showed up in a gorilla suit one day to scare off a group of nuns visiting the set. What makes this even scarier? He was holding an ax. This irrational behavior is likely from all the drinking he was doing during the process of filming. Yikes!
8. Jeannie meets Bill Clinton… at 78 years old!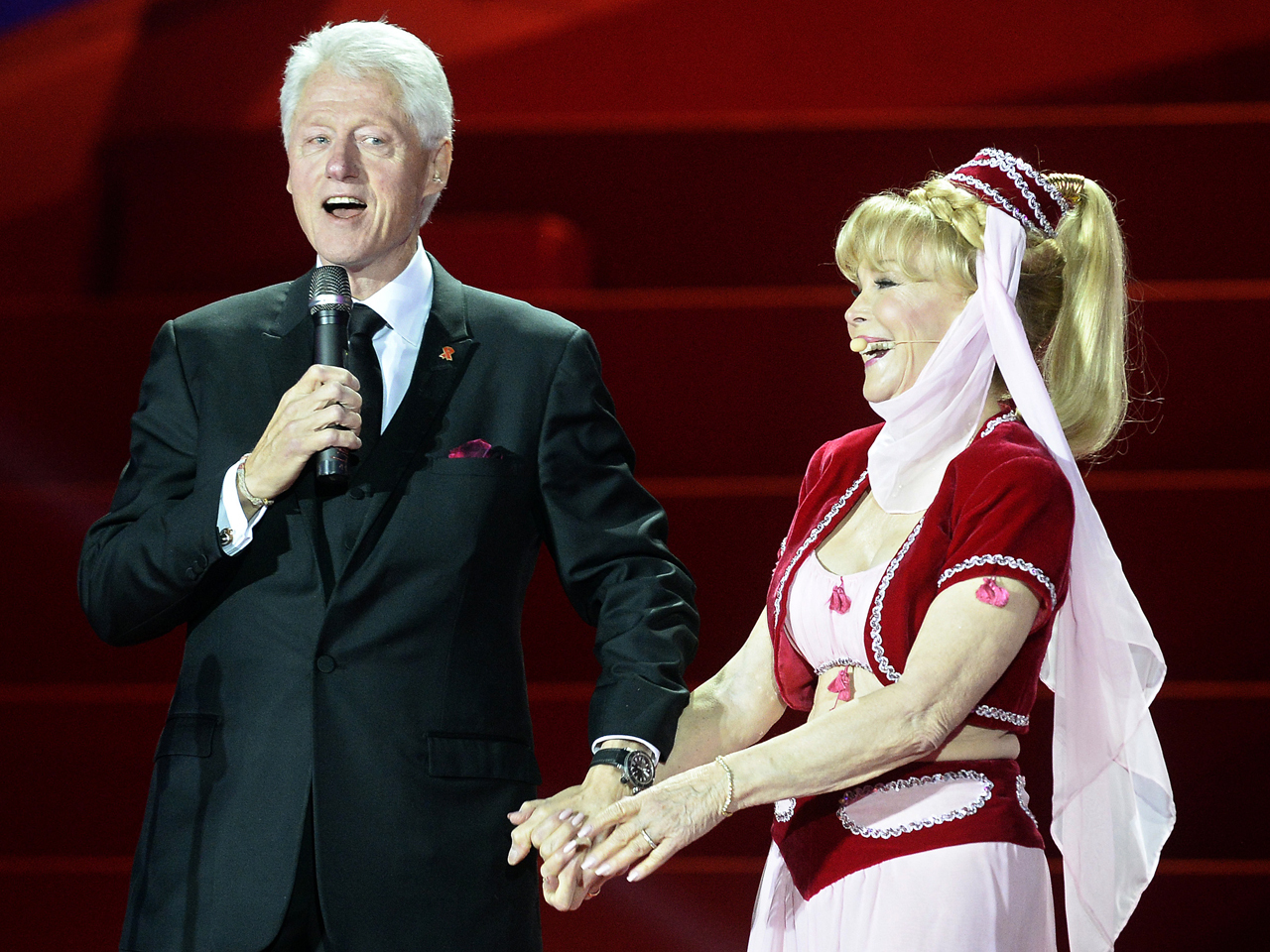 Eden revived the Jeannie costume at 78 years old when she met former President Bill Clinton. It was for a charity gala event in Vienna, Austria. If you take a quick look, she looks exactly the same as when I Dream of Jeannie was actually on the air with new episodes! She looks amazing there, even at 78 years old.
9. The End(?)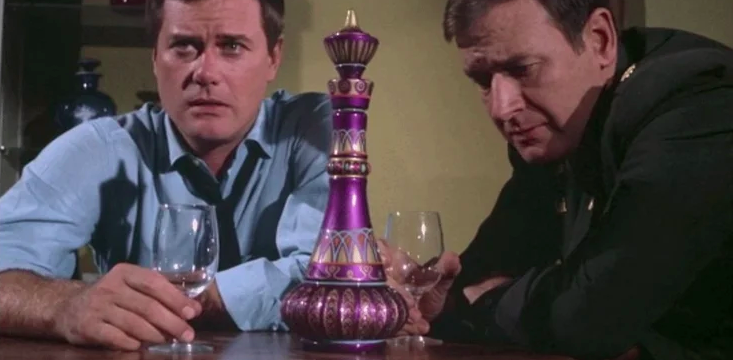 When the series closed, the bottle that Jeannie uses is thrown and broken. This would mean that this is the untimely end for the series. However, diehard fans would be happy to know that there were many different versions of the bottle used in the series! Eden took home the main bottle used for filming the final episode of the series. The other original bottles were kept by Bill Daily and Larry Hagman.