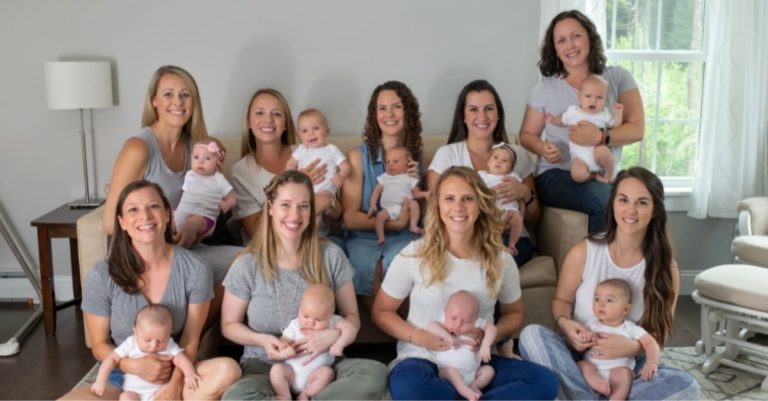 It was reported in March that 9 nurses from a Maine hospital were pregnant all at the same time! Funnily enough, they were all also working at Maine Medical Center's labor and delivery unit. An earlier interview with the expecting mothers detailed their experiences throughout the pregnancy process.
All expectant mothers express their gratitude towards each other and that it was great to have so much support at work. Then, earlier this month, a photo with all 9 moms and babies posts to social media. We couldn't be happier for all of them!
See the adorable before and after photos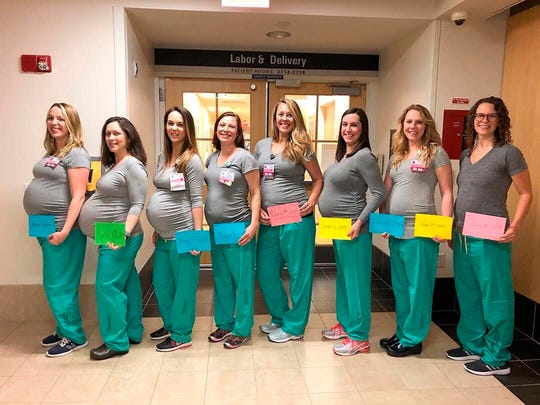 "After each one of us started to say, 'We're pregnant,' I think it was a happier announcement each time, and we're all there for each other," nurse Erin Grenier says.
Nurse Amanda Spear also chimes in, "It's really nice coming to work and seeing other people who are just as pregnant and watching their bellies pop and just talking about these experiences that we are going through together."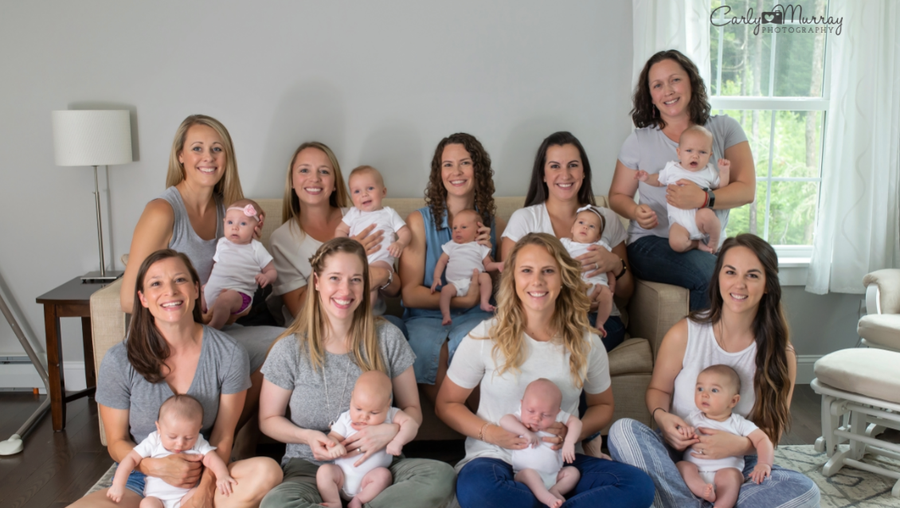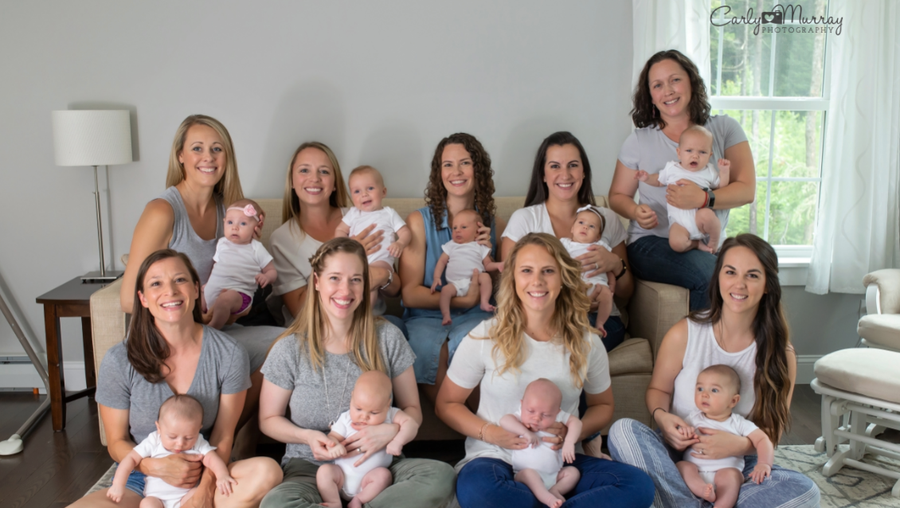 The hospital has also stated that they have prepared for the new moms' maternity leaves. They say that there are currently 80 registered nurses working in the labor and delivery unit. Sounds like they are good to go while these new moms take some well-deserved family time!
Take a look at the original news coverage from when these nurses were all pregnant together. How heartwarming!