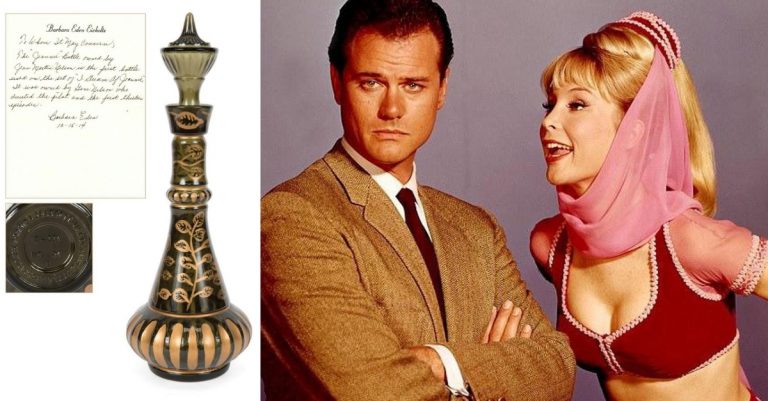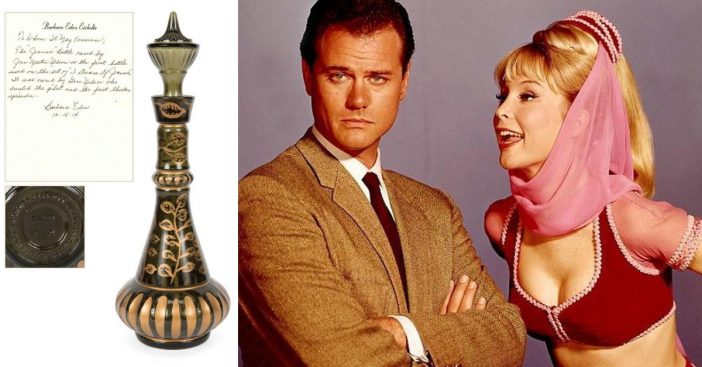 Imagine having your own genie in a bottle and being able to wish for anything you'd like, assuming you'd typically only have three wishes to use! Well, now you could potentially own the same genie bottle from the fantasy sitcom I Dream of Jeannie starring Barbara Eden! The bottle is expected to sell for $100,000 or even more.
Barbara Eden originally starred as a beautiful, blonde, 2,000-year-old genie in a bottle, named Jeannie. Alongside Eden was Larry Hagman, who played astronaut Tony Nelson, her "master." The show was created by the talented Sidney Sheldon, and the show ran from 1965 to 1970 with reruns occurring afterward.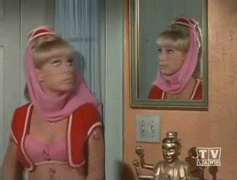 The original bottle used on the set of I Dream of Jeannie that was home to Jeannie in the show for so long was originally a 1964 Christmas edition decanter sold by Jim Beam for its whiskey. Forbes reports that the show's first director, Gene Nelson, was on the hunt for the right type of bottle to make the home for Jeannie. He walked by a liquor store and saw the decanter in the window, knowing that it was the right one.
Back then, the decanter would have been about $5.99.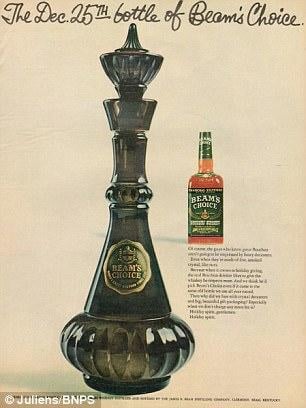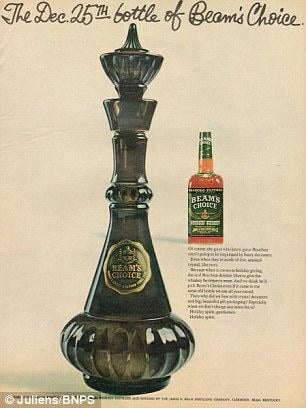 However, in the span of the 139 episodes produced for I Dream of Jeannie, about 12 different bottles were used for the home of Jeannie. Some of them were used as 'stunt bottles' to make the smoke effect that would occur during Jeannie's exit from the bottle and her entrance into wherever she'd pop up in.
The smoke was apparently made from using heat and chemicals, which would sometimes cause the bottles to break!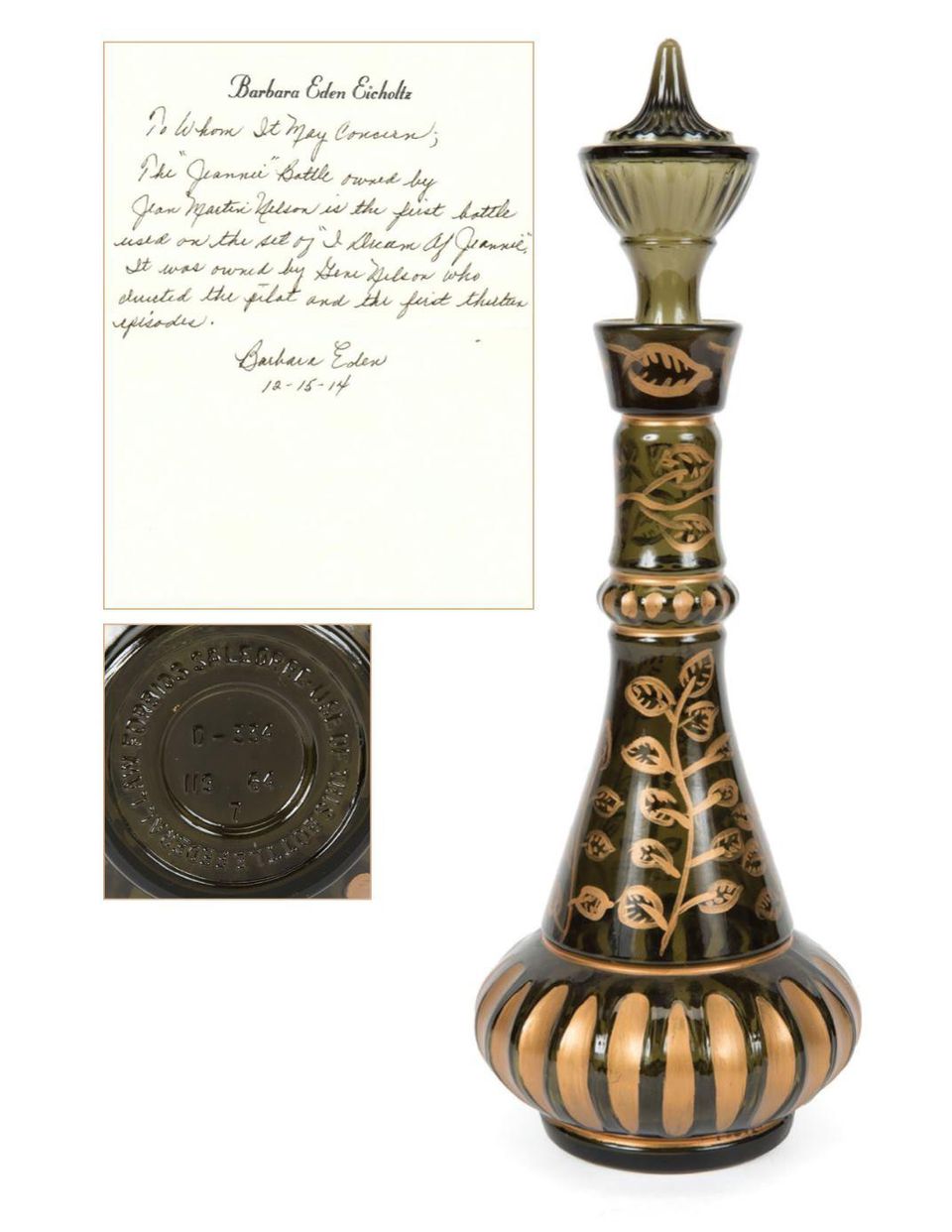 The original bottle remained in Nelson's possession for more than 30 years and after his death in 1996, his children held onto it. There has even been a letter of authenticity written by Eden herself to confirm that this is the real deal, which is also being sold alongside the original first genie bottle.
Eden has apparently kept the pink/purple colored stunt bottle all these years as well that was used on the last day of filming the final episode. It's clear she holds I Dream of Jeannie near and dear to her heart!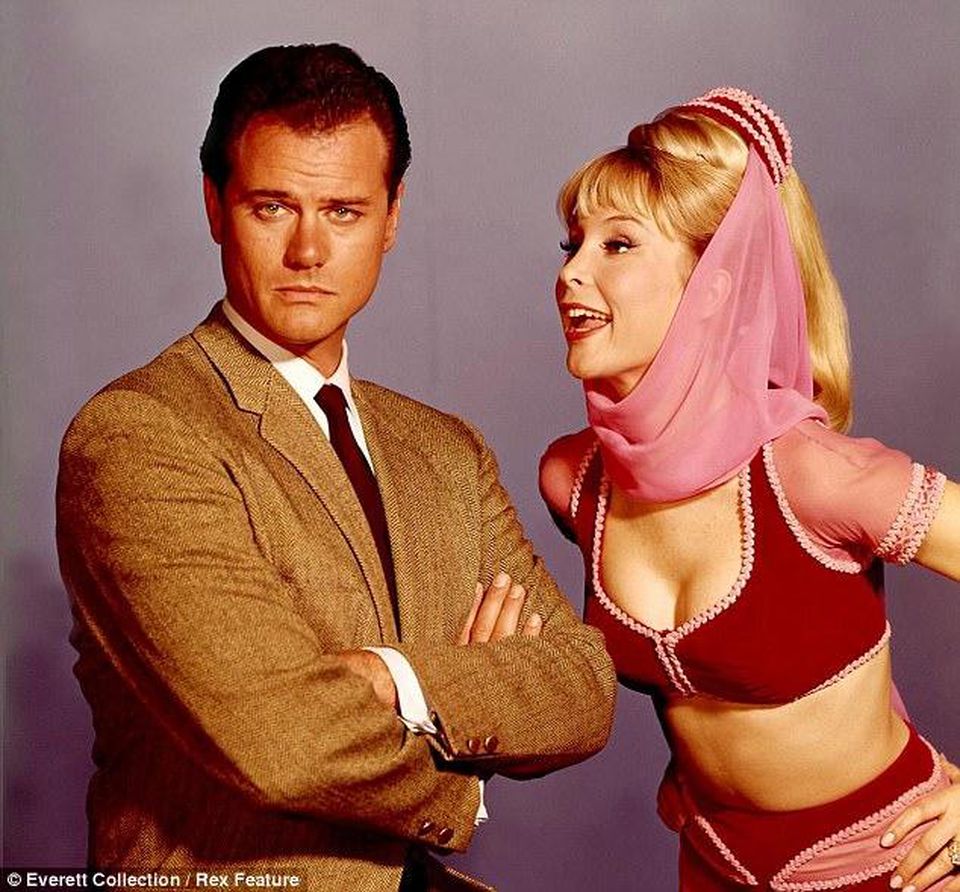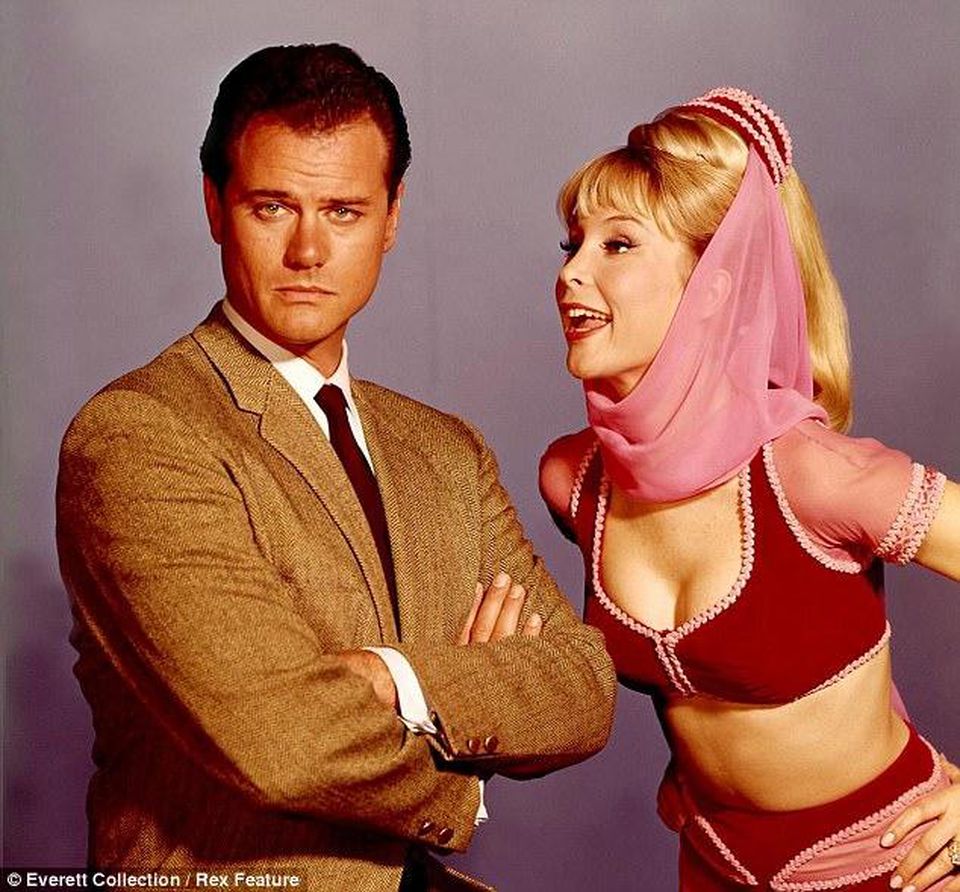 Be sure to SHARE this article if you'd like to win the original I Dream of Jeannie genie bottle!
Check out the video below of a scene where Jeannie pops up out of her genie bottle: