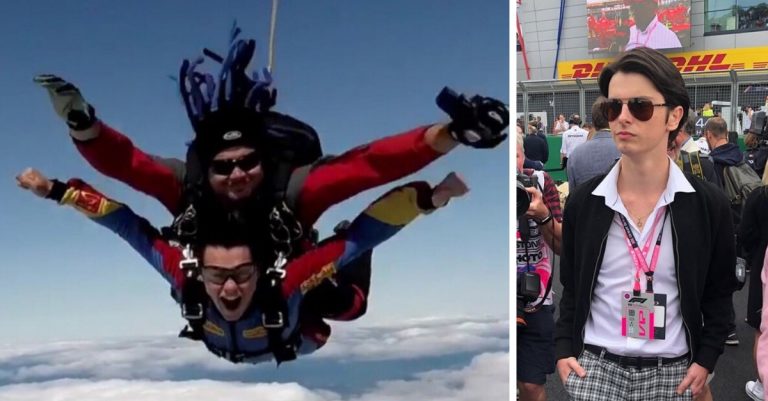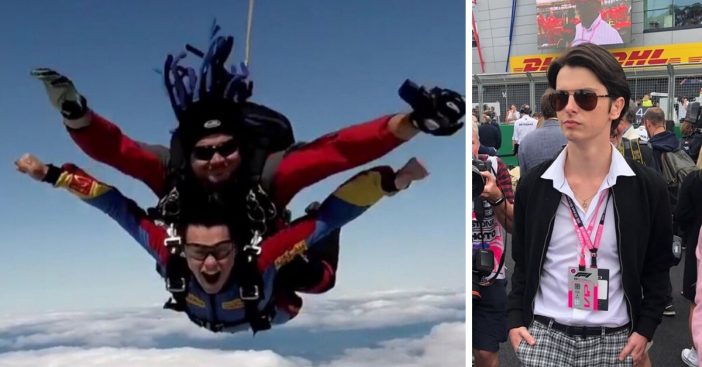 It seems that Catherine Zeta-Jones and Michael Douglas' son Dylan is quite the daredevil. He recently posted a video of himself skydiving. Dylan, 19, wrote in the caption, "Don't tell mom…" Not surprisingly, mom Catherine saw the video right away and had something to say about it!
Catherine commented on the video, "Mom just found out," with a bunch of distressed looking emojis. Catherine must have yelled at her husband because Michael shared the video and wrote, "No I wasn't the Cameraman!" No word on if Dylan told Michael ahead of time or kept him in the dark too.
Dylan shared a video of himself jumping out of a plane
View this post on Instagram
It seems Dylan is very into being a daredevil right now, as many 19-year-olds are. Earlier this month, Dylan was on a vacation with friends and jumped off a rock. It seems he isn't the only celebrity kid who is into these kinds of experiences. Harrison Ford has opened up about his son Liam, who is 18 years old and loves to be a daredevil too.
The difference is that Harrison actually skydived with his son! It was his son's idea and Harrison decided to come along. He ended up loving it and according to PEOPLE said, "But it was fun, it was great. I did like it, I was looking forward to it and would [do it again]. I want to take the training and be able to do it myself."
The word is out: Moms hate skydiving
However, it does seem that Liam and Dylan do have another thing in common. When asked if Liam would like to skydive again, Harrison joked, "We're talking about it. We're not talking to his mother about it."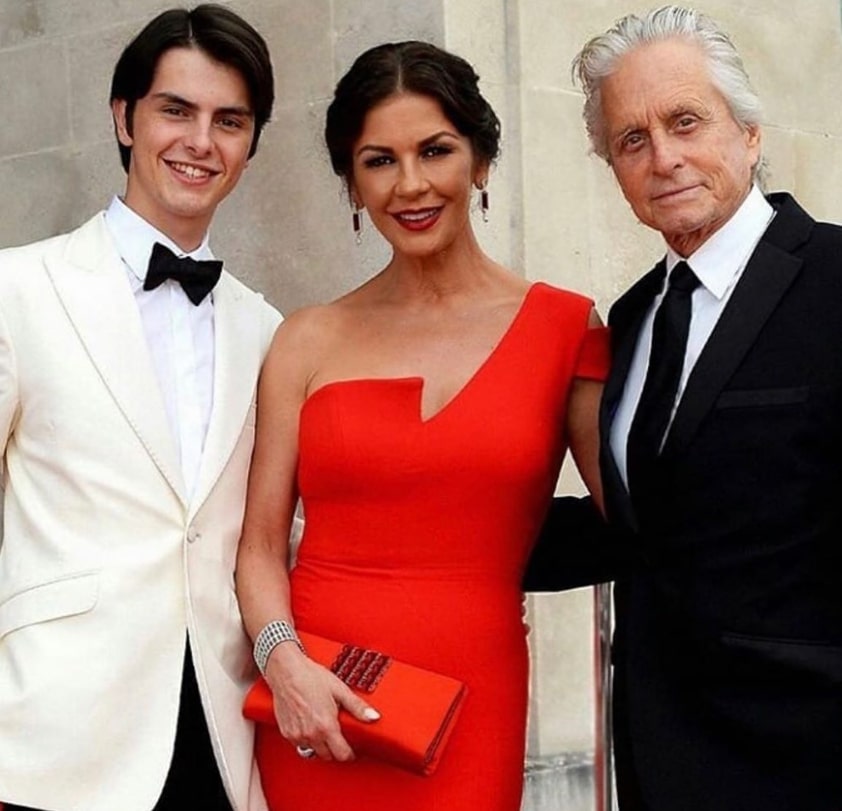 Moms always worry, so hopefully, both Dylan and Liam do what they can to stay safe as they have their fun experiences! What do you think about Dylan and Liam going skydiving and their mother's responses?