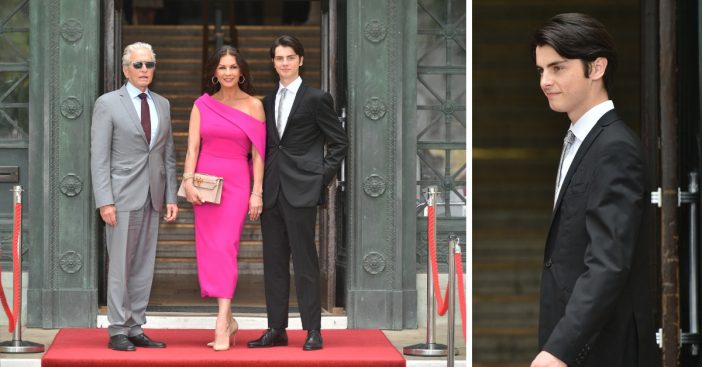 Catherine Zeta-Jones and Michael Douglas' son Dylan is now 18 years old. He was recently spotted with his famous parents at an event honoring his mom. Catherine was honored with the Honorary Freedom of the City and County of Swansea. This all happened in her home city, in her home country of Wales.
Michael and Dylan both appeared, looking quite dapper their suits, to support Catherine in this huge honor. Catherine also looked stunning in a hot pink dress. Their other child, 16-year-old Carys was not able to be there to celebrate the occasion.
Photos of Catherine, Michael, and Dylan in Wales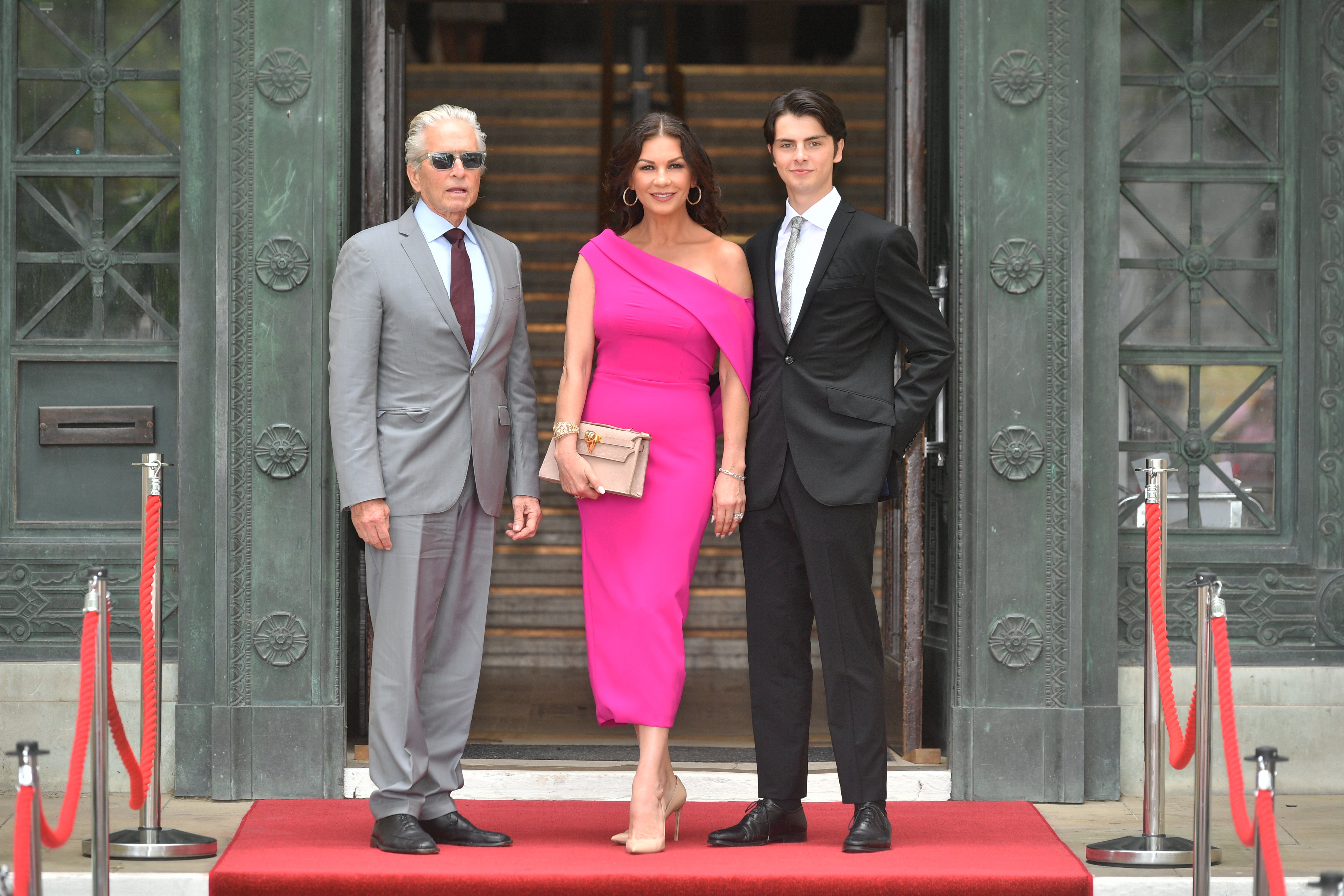 Before the celebration, Catherine shared some photos of her family in Wales. She captioned the photo, "Home in my beautiful country Wales," with green heart emojis. The family appears to be stopping to take a photo while walking along a coastline.
View this post on Instagram
Catherine and Michael have spoken out before about how grounded their kids are. They have tried to shield them from the craziness of Hollywood over the years. But, it seems that they are just very mature, for instance.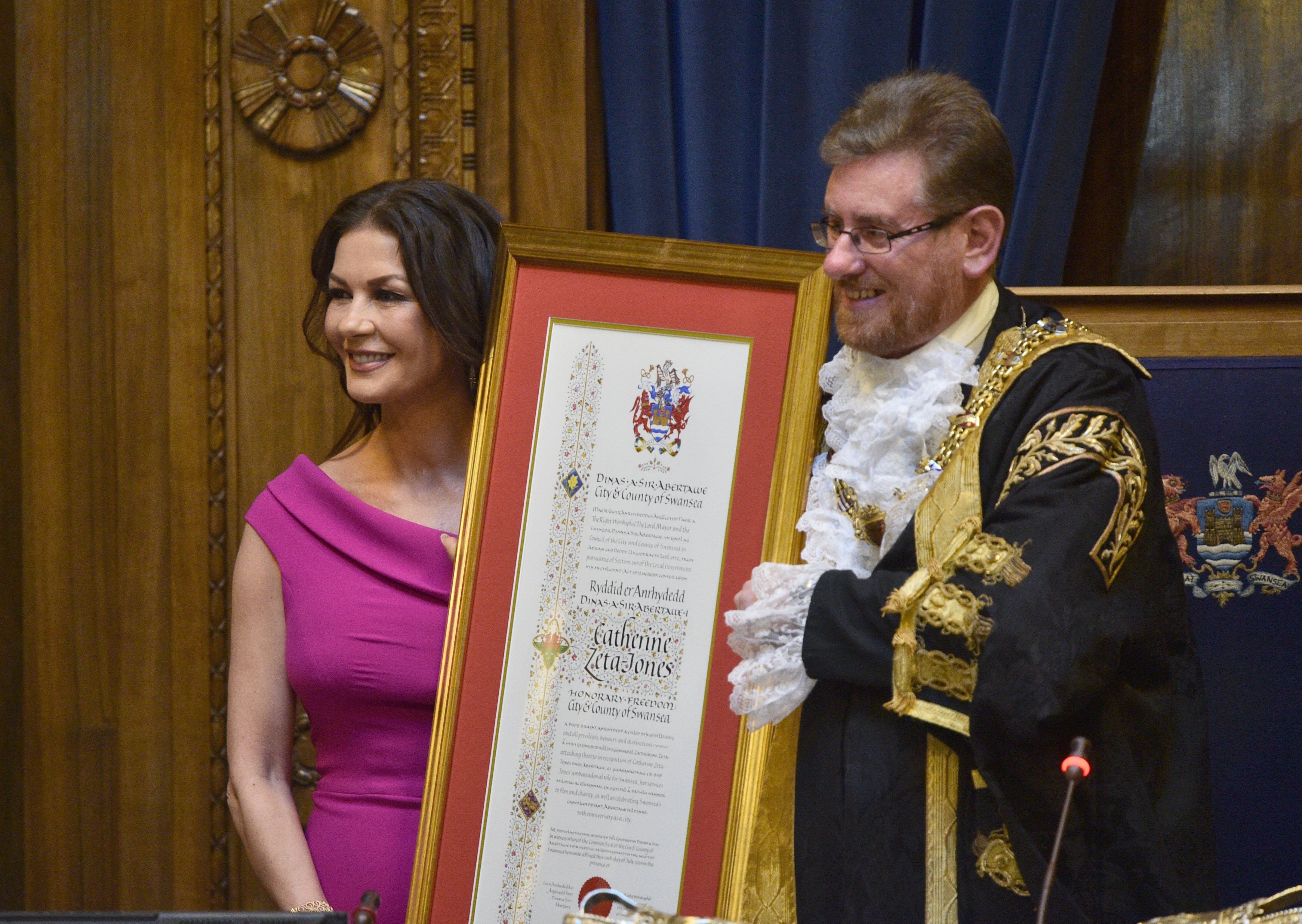 Catherine said to ET, "They've kinda been removed from the crazy world of Hollywood or even the crazy world of Manhattan. The teenagers here in Manhattan, there's a maturity that comes too quick, I think. We've kind of shielded them away, but they're incredibly mature for their tender years. They get it, and that's just a thing [where] I think that I just got lucky."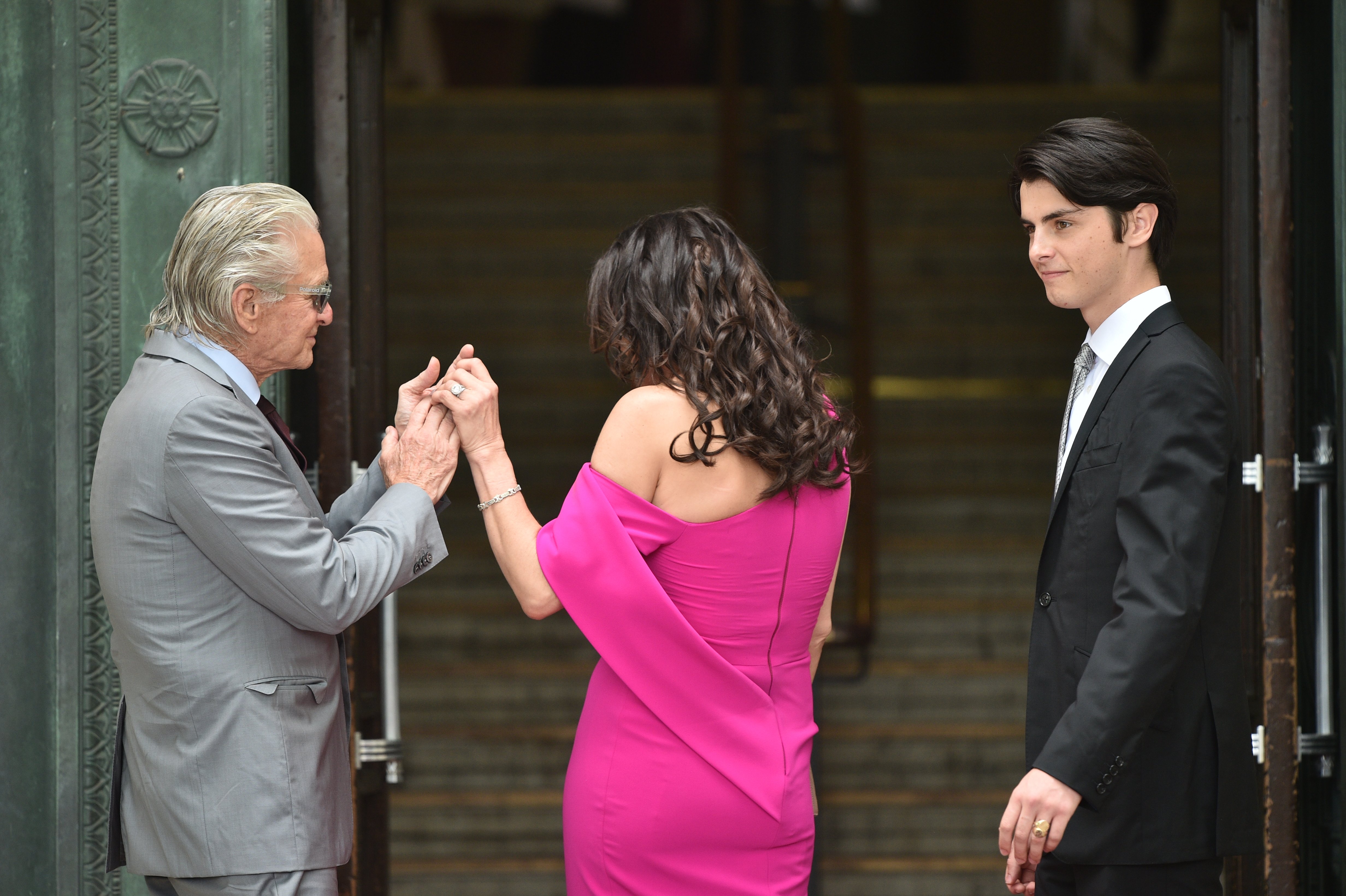 Later, Catherine shared several photos of herself with Michael and Dylan.
She captioned the photo, "Yesterday, I was truly thrilled to receive the Freedom of the City of Swansea, my beloved hometown. Thank you, Lord Mayor and the people of Swansea for this honor bestowed upon me," with a red kiss emoji.
View this post on Instagram
Lastly, Catherine shared some photos from the event
She shared photos at the ceremony in her pink dress, as well as one of her family on what seems to be a red carpet. Dylan is seen wearing a black and white suit, while Michael wears black. Catherine stuns in a gorgeous red dress.
Not only are Dylan and Carys very beautiful, but it also seems they are very mature too! What do you think about Catherine and Michael's children? Do you think it is great that she was honored by her home city in Wales?