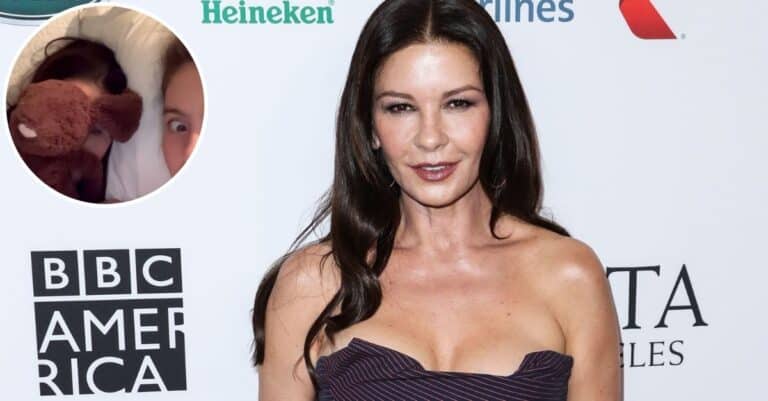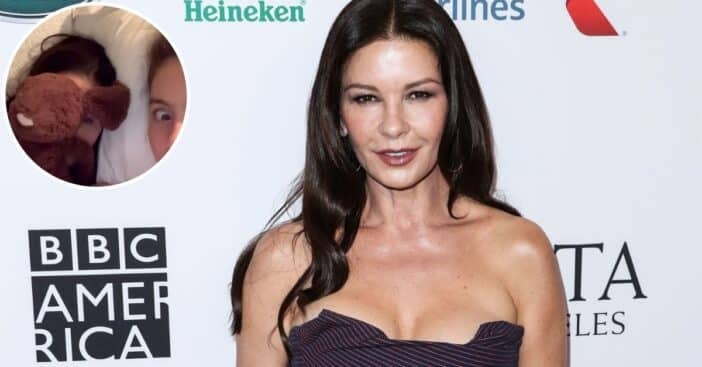 Catherine Zeta-Jones posted a new video to her Instagram of herself and 18-year-old daughter Carys, hanging out in bed and having a few laughs. In the video, Zeta-Jones is teasing her daughter about her cuddly toy. "This rancid rat has been with us for far too long," she jokes in the video. "It's time for him to find another home."
Carys pleads with her mom to not throw out the cuddly toy that means a lot to her, calling the joke "mean." The mom used the toy to cover her face in the video while the two shared laughs together.
Catherine Zeta-Jones and daughter Carys joke around in new video
View this post on Instagram
"Back in college, and I so miss torturing my daughter," she captions the video, something every mother can likely relate to. People in the comments absolutely loved the jokes between the two as well. "I still have a lovie that was in my incubator with me when I was a Preemie….. I'll be 38 💗 save the snugglies 😍" one fan comments. Another says, "Mommy and daughter time.. I love it❤️Let her keep her bunny if it provides her comfort in these crazy times💕😂"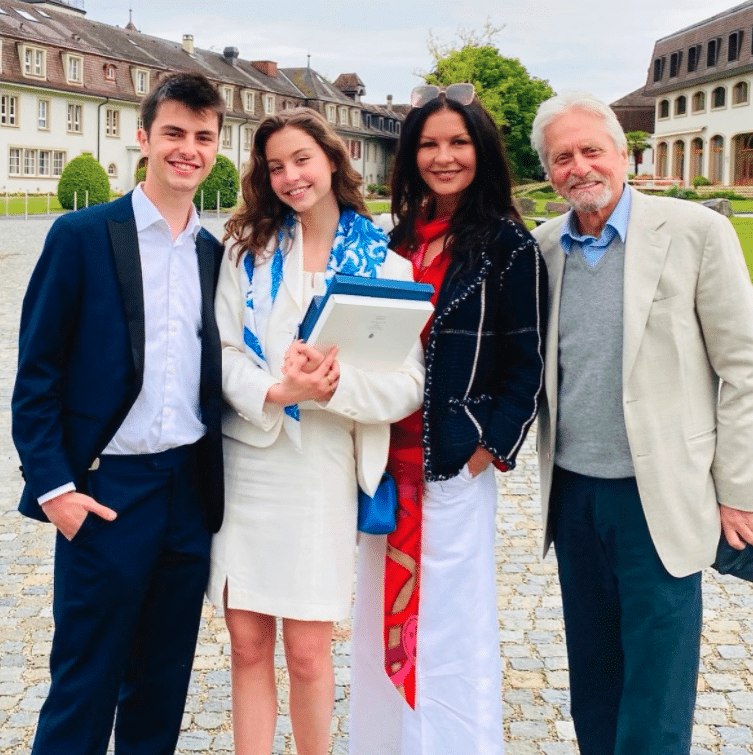 Most recently, the family has been getting used to Carys being away at college and no longer at home. The family owns a residence in Westchester County, New York which Architectural Digest has reported is worth around $4.5million as of 2019. It almost feels like yesterday when Carys graduated from high school, and proud parents Zeta-Jones and Michael Douglas couldn't explain enough how proud they were of her.
"Carys!!! What a proud day as our daughter Carys graduates with honors for her International Baccalaureate! You rock and we love you," Zeta-Jones wrote on Instagram at the time. Meanwhile, proud dad Douglas wrote, "Congratulations to Carys and the entire class of 2021! Your Mom and I are so proud of you! We love you so much and we are so excited for your future as the best is yet to come! Dad."