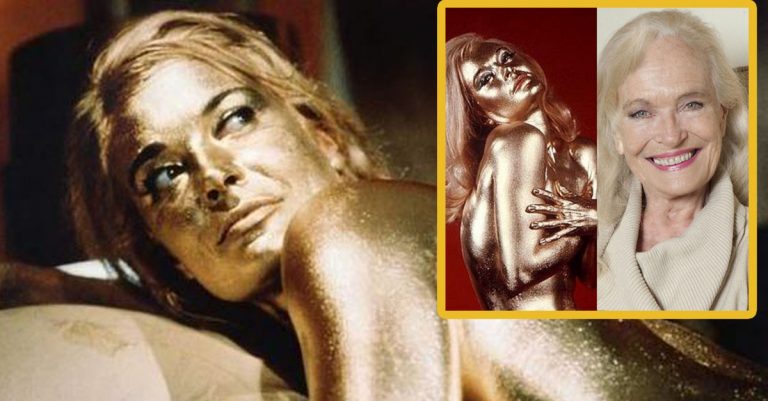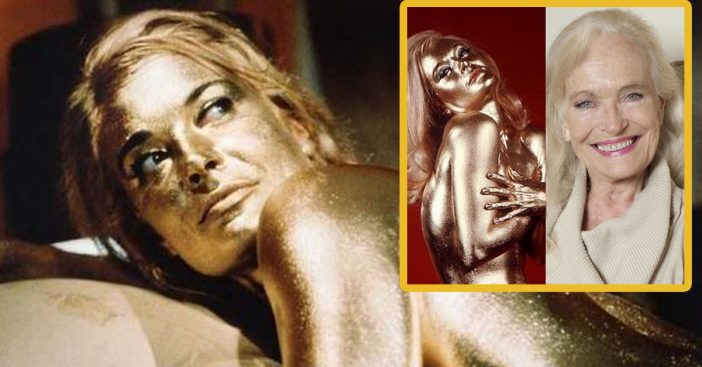 Luciana Paluzzi – Fiona Volpe in Thunderball (1965)
Fiona Volpe followed in Pussy Galore's evil footsteps. She effectively used her sex appeal as a weapon, and after making love with Bond, takes him captive. Her ultimate demise is the end result, however. While dancing with James Bond, a bullet meant for Bond strikes Fiona instead.
Paluzzi goes down as the archetype of a villainous Bond Girl. Post-Bond, Italian-born Paluzzi continued acting mainly in Italy until 1978. Her most known film outside of Thunderball was The Green Slime in 1968.
Diana Rigg – Tracy di Vicenzo in On Her Majesty's Secret Service (1969)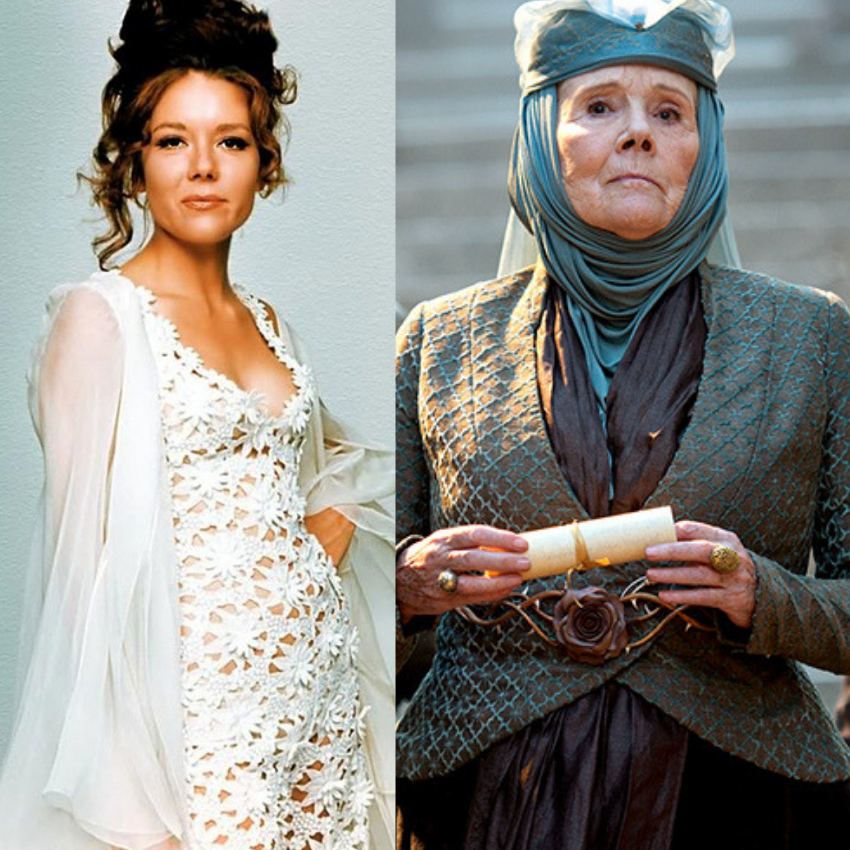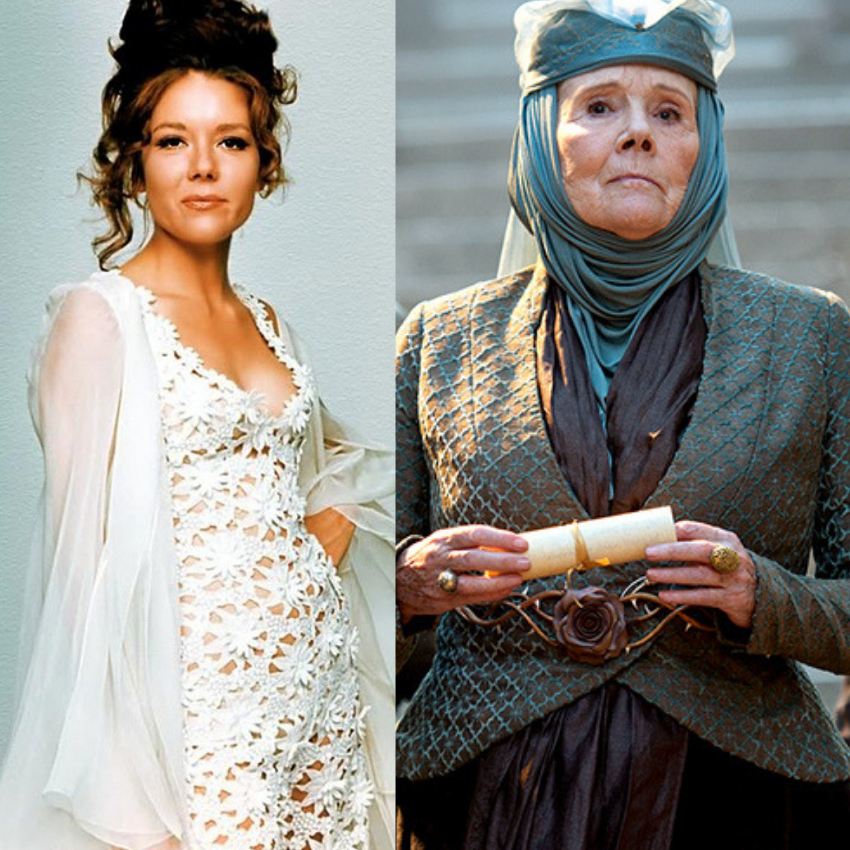 Diana makes this list because she made the essential bachelor in James Bond, beg her to marry him. So important that she became Tracy Bond by the end of the film. Unfortunately for Rigg's Bond Franchise-hopes, she encounters an ill-fated assassination.
Diana Rigg was one of the more successful post-Bond actresses. Similar to Honor Blackman, Rigg appeared in The Avengers from 1965-1968. Rigg also landed a huge role as Olenna Tyrell, the matriarch of the House Tyrell in HBO's hit show, Game of Thrones (2013-2017).
Jane Seymour – Solitaire in Live and Let Die (1973)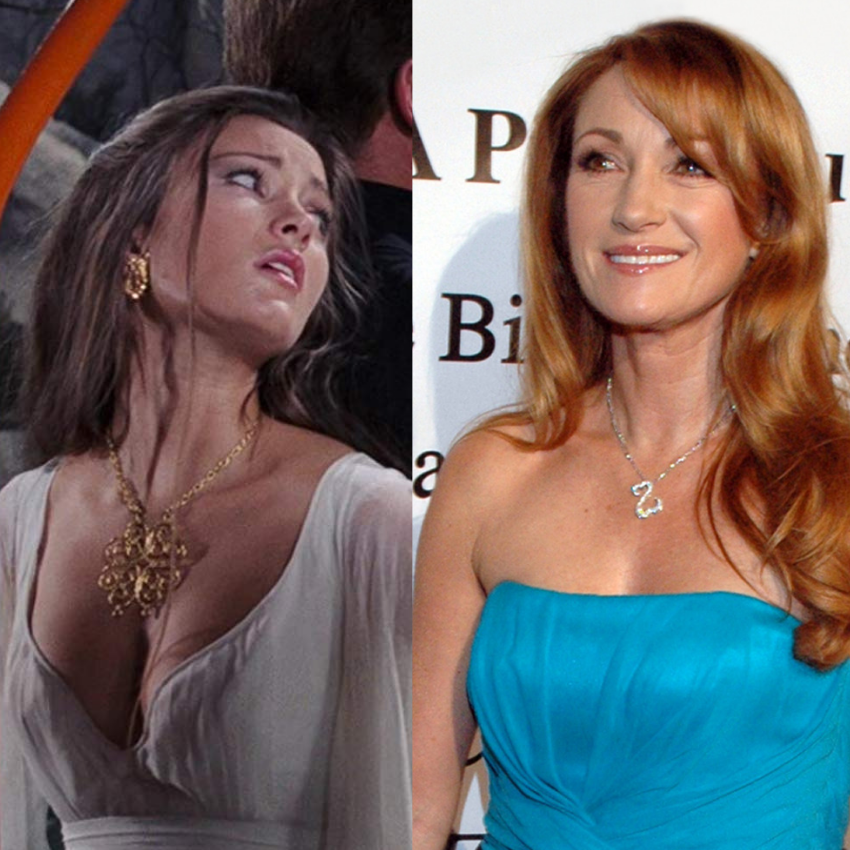 Seymour's character from Live and Let Die was a tarot card reader, imprisoned by Kananga because he knew that if she lost her virginity, she would lose her psychic ability. She drew the lovers card when reading Bond's cards, and soon lost her powers accordingly. Solitaire was one of the more passive Bond Girls, but at only 20-years-old was one of the younger more inexperienced Bond Girls.
After Solitaire, Jane Seymour starred in Dr. Quinn, Medicine Woman from 1993 to 1998. She also had a large comedic role in the hit comedy Wedding Crashers (2005).
Halle Berry – Jinx Johnson in Die Another Day (2002)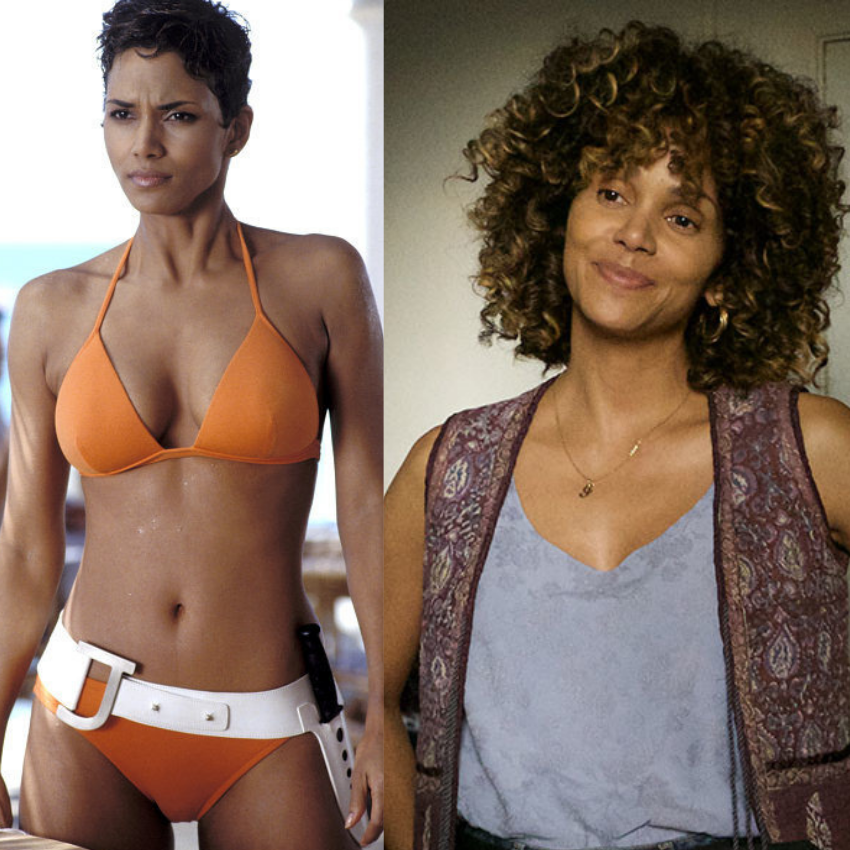 Die Another Day was the 20th film in the franchise which coincided with the 40th Anniversary of the series. Therefore, Jinx entered the movie in the Ursula Andress style, striding out of the ocean with a hunting knife attached to her belt. Jinx enjoyed risking her life and getting into danger, much in the same vein as Bond. It is a match made in heaven, with Bond being portrayed by Pierce Brosnan.
Halle Berry continues to dazzle Hollywood, recently taking part in Keanu Reeves' third installment of John Wick.