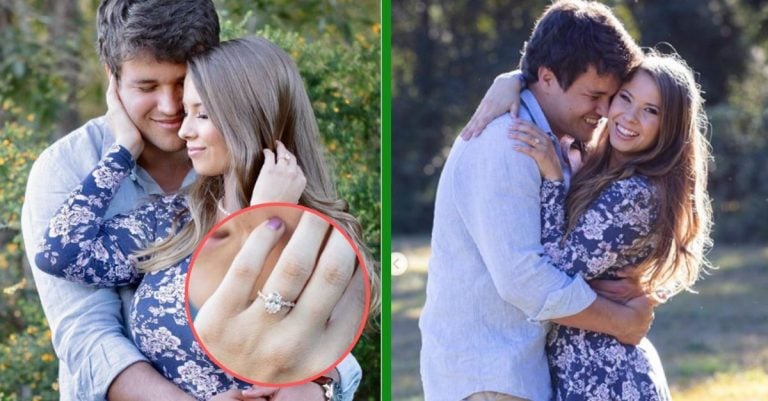 Bindi, who is the late Steve Irwin's daughter, is going to marry her long-time boyfriend, Chandler Powell.

He proposes at what is originally her 21st birthday party at the Australia Zoo, where they first met.

The two make their own separate social media posts announcing the news. Bindi says she is ready to get married soon!
Steve Irwin's daughter, Bindi, is officially engaged! Her 21st birthday party turned into a surprise engagement party. Her longtime boyfriend, Chandler Powell, proposed to her and, of course, she said yes! She quickly shares the news to her social media so all of us can be excited with her!
The two have been together for quite some time. She explains it all in a heartfelt social media post announcing her engagement. The wildlife conservationist also says she's ready to get married, and very soon!
A close-up of the ring
"July 24th 2019 ❤️ On my birthday I said 'yes' and 'forever' to the love of my life," Bindi explains in an Instagram post.
"Chandler, close to 6 years ago I fell in love with you and every day since has been a whirlwind of adventure and true happiness. I'm so looking forwarding to spending our forever together as your wife. Here's to a lifetime of friendship, purpose and unconditional love. — Now let's get married already!"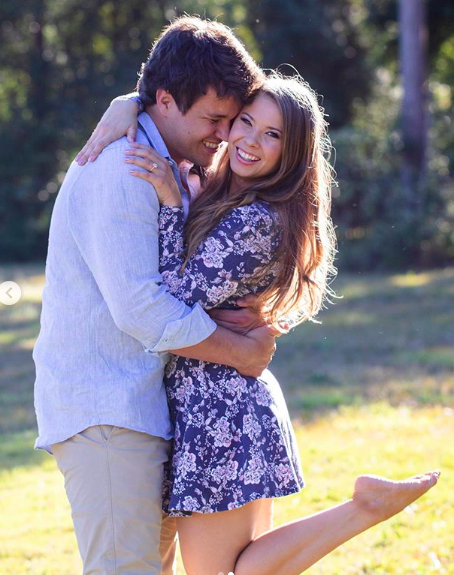 Chandler works alongside Bindi's family at the Australia Zoo, founded by her late father, the incredible Steve Irwin. He was quick to share his exciting news with social media as well and his stunning photos with his soon-to-be bride.
Fun fact, he actually proposed to Bindi at the same place they originally met; the Australia Zoo!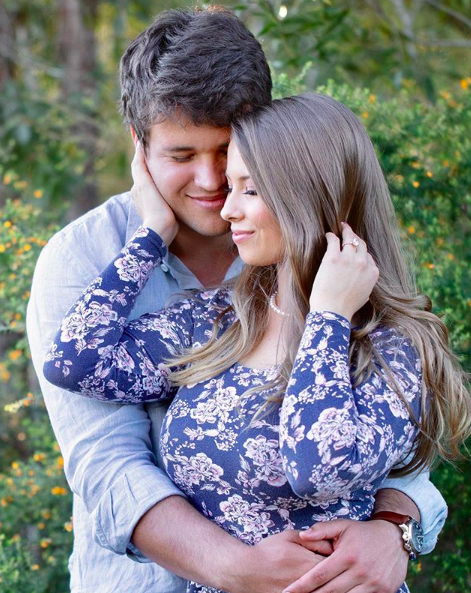 "She said YES! ❤️💍 Almost 6 years ago we met at Australia Zoo. I immediately fell head over heels for her kind and thoughtful heart that radiates so much light," Chandler writes on Instagram.
"Proposing in her very favorite place in the zoo, surrounded by animals, seemed like the perfect way to embark on this incredible new chapter in our lives. Bee, I love you more than anything in this world and I always will. Happy Birthday."
View this post on Instagram
Steve Irwin's daughter speaks to Australian Women's Weekly back in 2017 about her late father and what he would've thought about Chandler. It definitely seems as though Australia Zoo was a very fitting place to celebrate their love, considering Steve would have loved Chandler, according to Bindi.
"I believe there's always someone for everyone and when you find that one, as we have found each other, it's a real blessing and a privilege," she says. "We all think Dad would have loved Chandler."
View this post on Instagram
We hope these two live happily ever after! What a beautiful couple, congrats to them!
Did you know that Steve Irwin Day actually exists?