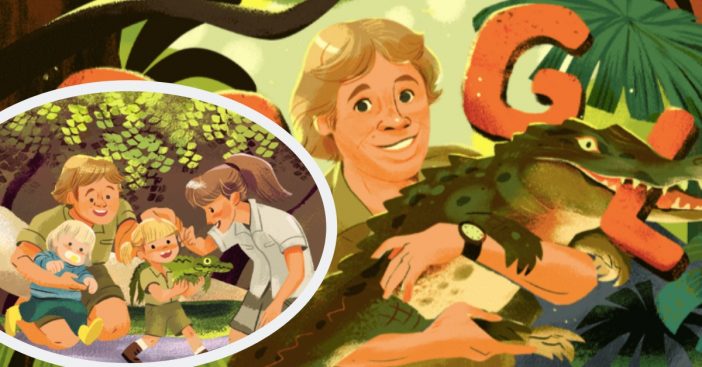 Today is the birthday of one of the most beloved people we've come to know and love over several years, Steve Irwin. He would have been 57 on February 22nd, 2019, and several people, even Google, are taking the time to dedicate tributes to the late crocodile hunter on his birthday.
When you log onto the Google search engine, you're usually greeted with some sort of doodle or art dependent on what day it is or if there is a special occasion. Google honored Irwin with an interactive 'doodle' of his life as the crocodile hunter. It truly reminds us all how much we miss and love him!
Let's take a look at these tribute art photos.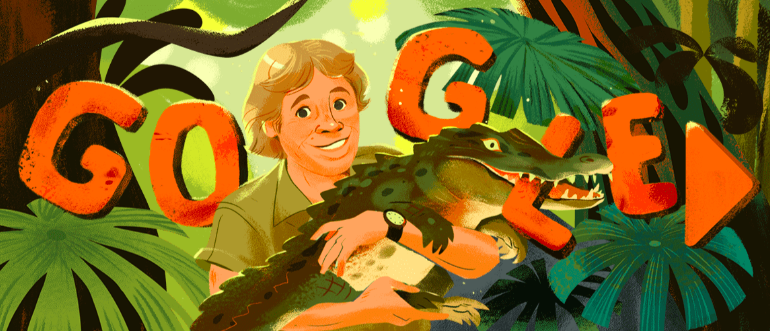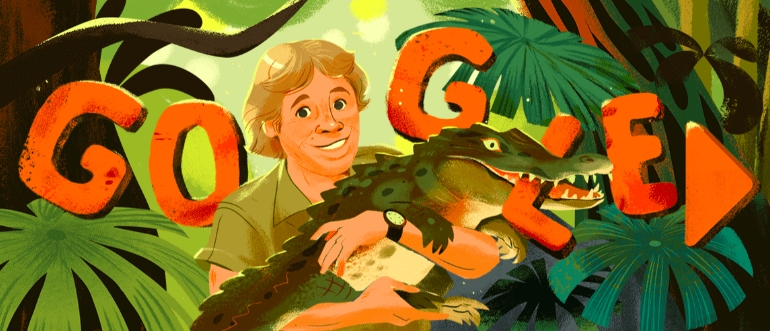 The first photo is the very first thing you see when you open the Google search engine. It features a portrait of Irwin holding a crocodile, who is munching on the "L" in the word "Google".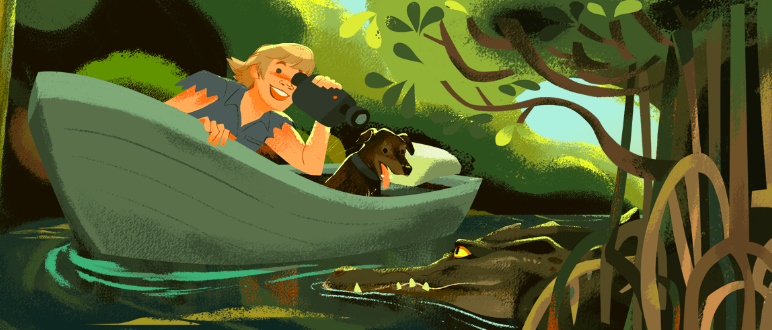 The second features Irwin and his dog in a boat, searching for crocodiles!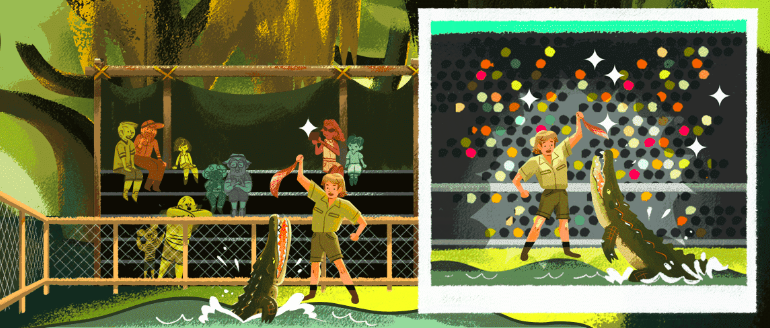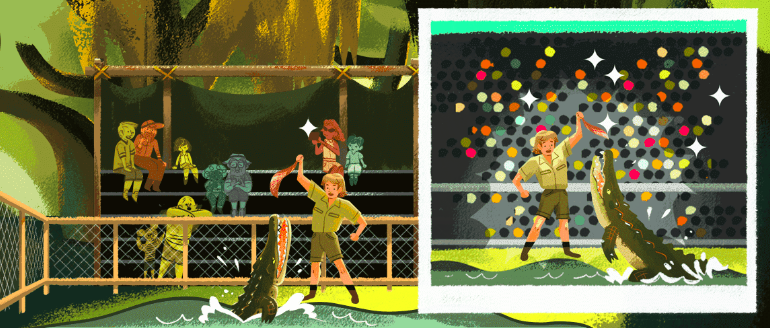 The third photo features his commercial success as the crocodile hunter, where he is doing a live show of a crocodile feeding.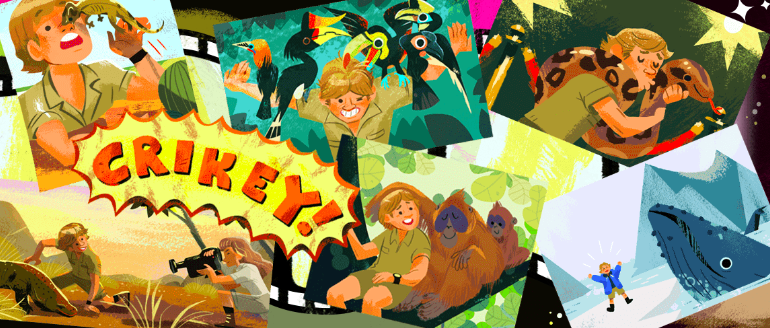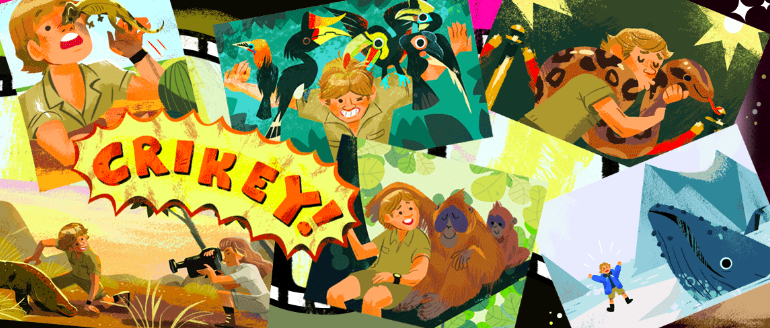 The next photo features a bunch of photographs of Irwin with many different types of animals, and his signature catchphrase, "Crikey!"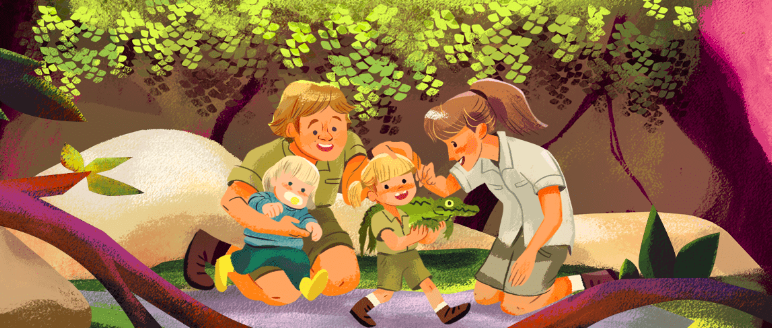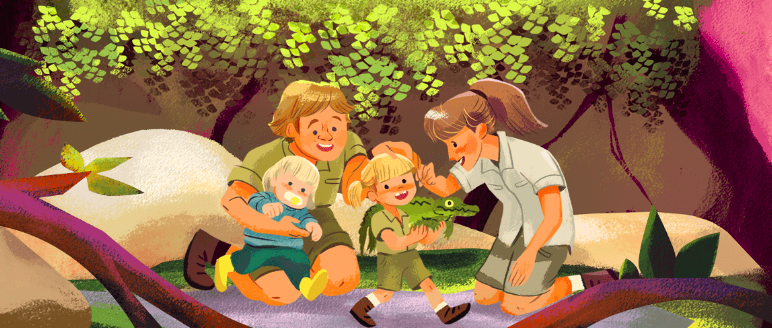 The second to last photo features another high point in Irwin's life, where he started a family with his wife, Terri. He began instilling the importance of wildlife conservation and general care for animals and nature.
The last photo, a powerful one shows, Terri, and his children Bindi and Robert, continuing Irwin's legacy at the Australia Zoo. They are now grown-up and carrying on the work that their father would have hoped for them.
Not only did Google pay tribute to Irwin, but you know his children did as well. "Thank you for always being my guiding light," Bindi's Instagram post said, ending with a heart. The photo was of her late father holding her as a young child.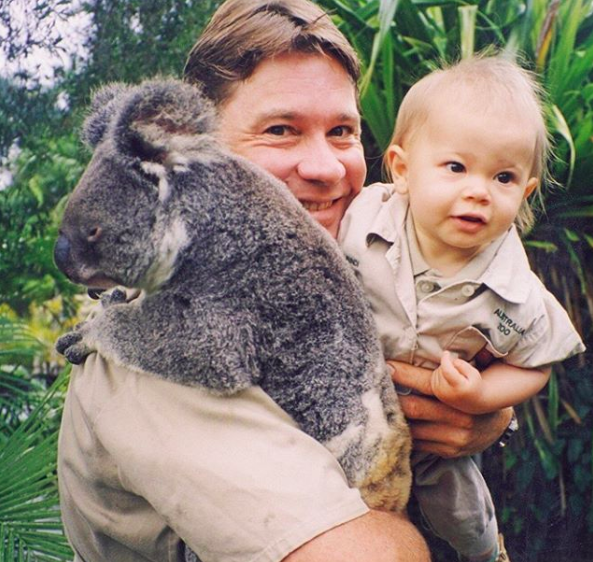 His son, Robert, shared a photo and video of Google's tribute with a caption thanking Google for honoring his father's legacy. "Thank you so much, @google for honouring dad with his own #GoogleDoodle all over the world. A perfect way to celebrate his birthday, sharing everything he did to make the world a better place."
Fans all over social media are wishing Irwin a happy birthday in Heaven as well, sharing their favorite photos and quotes from him. He is still alive in our hearts!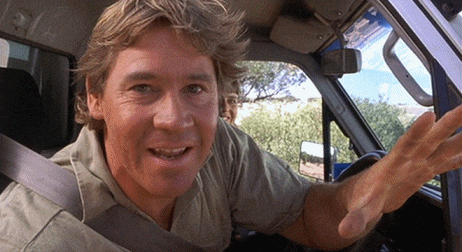 Please SHARE this article to honor Steve Irwin for what would have been his 57th birthday today. A beautiful soul gone much too soon! We miss you, Steve.