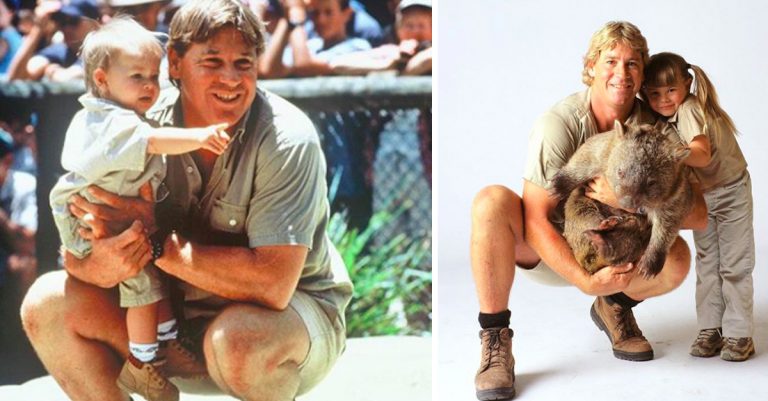 On September 4, 2006, Steve Irwin passed away after a fatal sting to the heart occurred while he was handling stingrays. Irwin opens our hearts. Steve was respected for his work with animals and he was known around the world as the "Crocodile Hunter."
At the time of his death, Steve's children, Bindi Irwin and Robert Irwin, were only 8 and 2 years old. Steve passed away just months before his son's third birthday.
https://www.instagram.com/p/BiCrFfOH_8-/?hl=en&taken-by=bindisueirwin
While Steve Irwin has been gone for nearly 12 years now, his impact on the world has been long-lasting. Fans of his know that he was much more than "The Crocodile Hunter." He worked hard as a conservationist. He even once said, "I have no fear of losing my life – if I have to save a koala or a crocodile or a kangaroo or a snake, mate, I will save it."
https://www.instagram.com/p/BgQO0IqHP-B/?hl=en&taken-by=bindisueirwin
How life has gone on without Steve…
Since Steve passed away, his wife, Terri Irwin, has continued his pioneering work at the Australia Zoo and around the globe, with the help of her children. Not-so-little Robert turns 15 at the end of 2018. Robert's older sister, Bindi, has put in a lot of work over the years and truly is her father's daughter.
https://www.instagram.com/p/BbfYmz9nJ0u/?hl=en&taken-by=bindisueirwin
In 2018, Bindi Irwin opens up about what it was like to grow up with "The Crocodile Hunter" for a father. Bindi has always spoken fondly of her time exploring the wilderness with her famous and adventurous father.
She described one of the first times she took after her father, where she talked to the camera about an interesting creature.
https://www.instagram.com/p/BMzc_pShlHB/?hl=en&taken-by=bindisueirwin
"I can remember, we were filming somewhere in the middle of the Australian outback and I was tiny and I found these ants. And they were quite big ants.
I was excited by these ants and I was like, 'dad, we've got to come and film with these ants!' And dad was kind enough to bring them over."
https://www.instagram.com/p/BiiV50qHAYv/?hl=en&taken-by=bindisueirwin
In the video below, you can hear all the kind words Bindi had to say about her father.
There is also an adorable clip of a four-year-old Bindi appearing on The Oprah Winfrey Show to assist her father in showing off some cool animals. Check it out below! 
If you liked this
article
, please
SHARE
it on Facebook with your friends and family.
RELATED: 'Crocodile Hunter' Steve Irwin Honored With Star On Hollywood Walk Of Fame