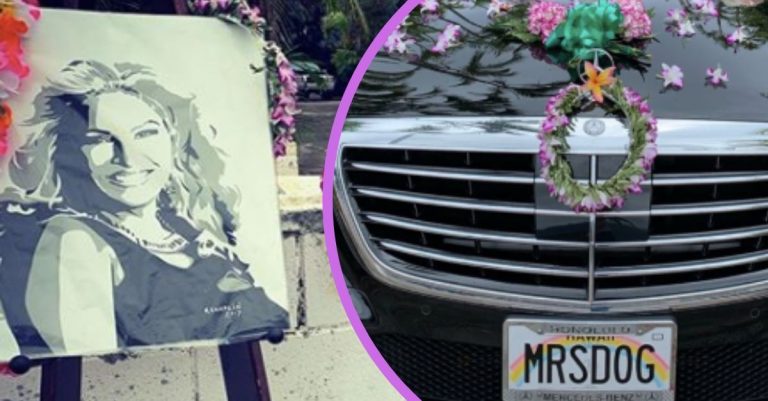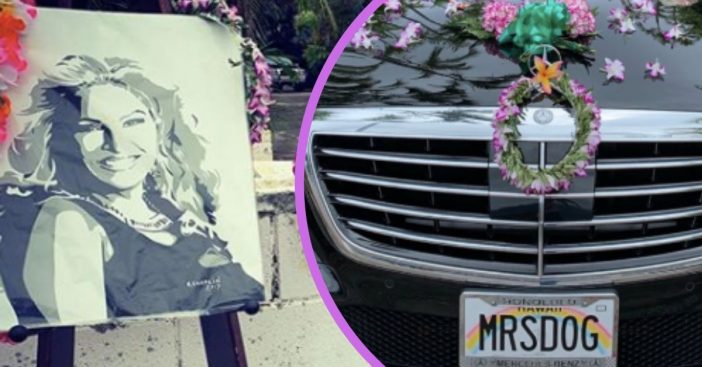 Beth Chapman sadly passed away on June 26th, 2019 after a battle with cancer.

Her family has gathered together in Hawaii to celebrate her life and dedicate a special memorial to her.

Her family has encouraged outsiders to also come and pay their respects.
We sadly had to report that Beth Chapman passed away on June 26th, 2019 after a courageous fight with cancer. Her family members were by her side while she was in a medically-induced coma following a breathing/choking incident. Now, they have prepared a very special memorial in her honor.
Her children took to Instagram to post about the memorial. It includes a greyscale portrait of their mother, decorated with Hawaiian leis. Additionally, they also decorated her car which says MRSDOG on the license plate. Beth's daughter, Bonnie, has welcomed outsiders to come and pay their respects as well.
A special memorial that truly does this woman justice
View this post on Instagram
Beth and her husband, Duane 'Dog' Chapman, were slated to appear in a brand new show called Dog's Most Wanted. While it's unclear what will happen with the show now, WGN network made sure to pay their respects to the Chapman family in an Instagram post.
"We are deeply saddened by the tragic news that #BethChapman lost her battle with cancer today.  She was an exceptional woman, fiercely loyal and passionate about her family and she was a true joy to work with. All of us at #WGNAmerica will miss her tremendously.  Our thoughts and prayers are with @duanedogchapman, her family, loved ones and millions of fans," they wrote in a post. They also posted a video in her honor on their page.
Fans everywhere have been mourning the loss of a beautiful person gone much too soon. It's very heartwarming to see the family trying to make the best of a bad situation and try to celebrate Beth's life. Beth struggled with stage 2 throat cancer a few years ago. She was declared cancer-free in 2017, but the cancer quickly returned and spread to her lungs.
Despite her health issues, she continued to work. She and her husband would continue to be on set for their show every single day. Dog says that she wanted to live out her last days bounty-hunting, doing what she loves. She did exactly that!
Beth rose to fame with her husband in the show Dog the Bounty Hunter. Do you remember some of her best moments? Well, you can relive them by watching the video below. She would want everyone to remember her this way!
All of us at DYR extend our condolences to the Chapman family at this time.