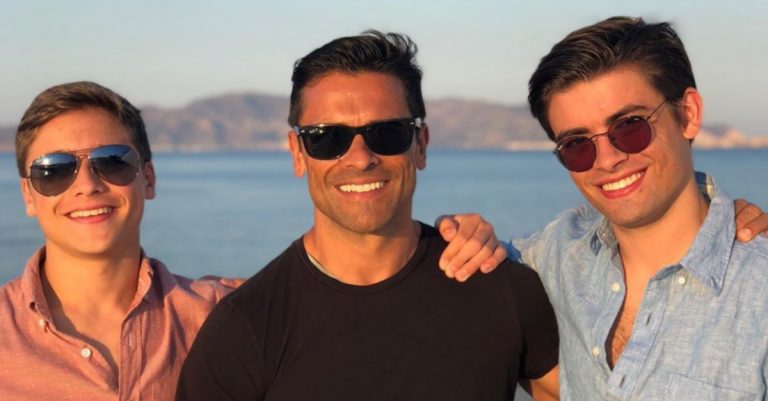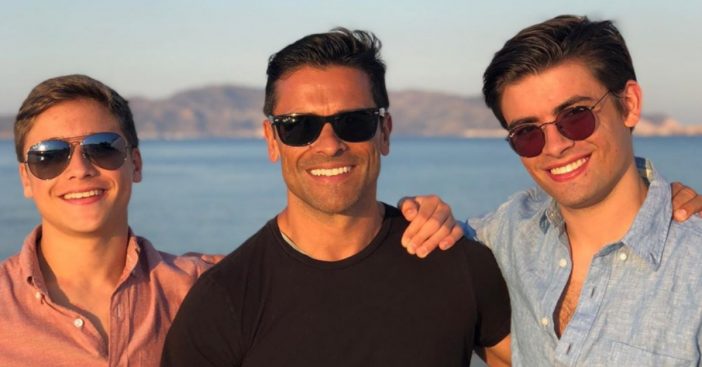 Kelly Ripa recently posted a throwback photo of her husband Mark Consuelos and their two sons, Michael and Joaquin. It is shocking just how much the boys look like their dad! Kelly shared the photo and said that it was one year ago, while on a vacation in Greece.
Fans flocked to comment on the photo, saying things like "crazy good genes!" Another fan said, "What a blessing for your boys to have a dad that sets such a great example of how it's done!" They do seem like such a wholesome family, for two parents who are pretty much constantly in the public eye.
See the adorable photo of Mark and their sons
https://www.instagram.com/p/By-bir6ji5K/
It seems the Ripa/Consuelos clan are a very tight-knit family. They recently got together to pose for a photo at their daughter Lola's graduation as well. Their oldest, Michael seems to be getting into acting recently.
https://www.instagram.com/p/Byqin9RjljE/
Michael, 22, was seen on the show Riverdale, playing a younger version of his father's character Hiram Lodge. Kelly shared her congratulations to Michael online with a joke!
https://www.instagram.com/p/BmZbAh5jgP0/
She wrote, "Congrats Michael on being cast as young Hiram Lodge on @thecwriverdale, however @instasuelos and I would like to take this opportunity to remind you and your siblings that as your fiduciaries we are hereby entitled to 10% of all future earnings hereto wit, or something like that."
According to IMDb, last year Michael worked as a production assistant on the show The Goldbergs. His parents are not giving him many shortcuts, proving that he has to work his way up like everyone else! For instance, learn what other parenting advice they give their kids.
In conclusion, do you think Mark and their sons look very similar or just as much as any father and son? Do you enjoy seeing photos of Kelly Ripa and Mark Consuelo's family?
Every family, even seemingly perfect looking ones, has their share of cringe-worthy moments.