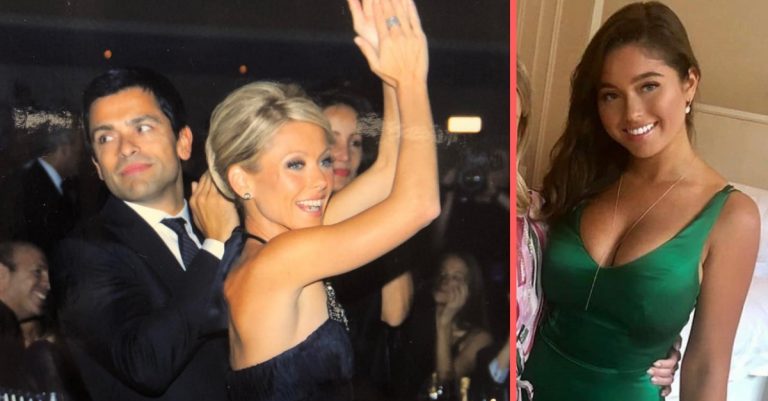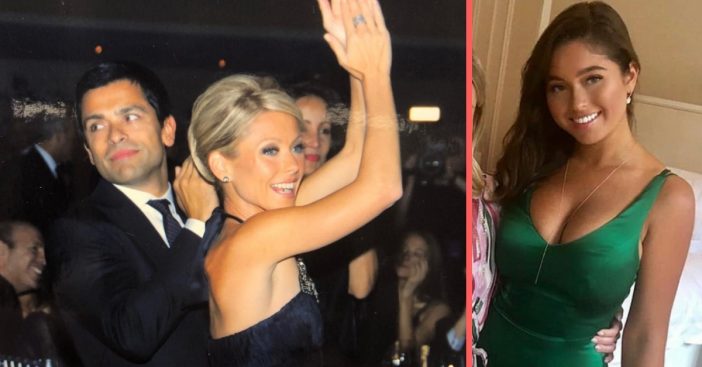 Kelly Ripa's husband Mark Consuelos filled in for Ryan Seacrest on a recent episode of Live with Kelly and Ryan. They revealed a funny, but somewhat horrifying story about what happened over the weekend while they were celebrating Father's Day and their daughter Lola's 18th birthday.
The beautiful family was recently seen celebrating Lola's graduation from high school. Then, her birthday fell on Sunday, which was also Father's Day. It seems love is in the air… at least for the married couple and parents of three.
Watch the video below to hear the couple tell their story
https://www.instagram.com/p/BwpKLu1FQpI/
They talked about the awkward incident where Lola walked in on them while they were intimate on Sunday. They admitted that Lola's birthday started off pretty awful this way. Kelly said that originally she wasn't in the mood because they were hosting Father's Day with all of their extended family.
https://www.instagram.com/p/BuwiOreHN7f/
However, Mark was in the mood and said it was Father's Day and they should celebrate. Kelly eventually gave in, and while they were in the act, they saw the door open. They both yelled that someone should close it, but it was too late! Lola got a glimpse of something she never wanted to see and on her birthday no less.
https://www.instagram.com/p/BuSWkBAHNgh/
They heard her shut the door and exclaim, "You just ruined my birthday and my life and I used to see in color and now everything is gray." Sounds like a typical teenager! At the family brunch, Lola told her parents that they were "disgusting" and had "no chill."
https://www.instagram.com/p/BsFXdtoHmqu/
Later that evening, Lola knocked on the door heavily before coming in to tell them goodnight. She likely won't walk into their bedroom without knocking ever again. Kelly and Mark admit that their sons Michael and Joaquin have had similar incidents, walking in on the couple while they were getting intimate. Yikes!
https://www.instagram.com/p/Bw7I5HdhOHX/
Perhaps it is time to invest in a locked bedroom door! Either way, it is actually really sweet to see how much Mark and Kelly love each other after all these years. They met playing a couple on All My Children and got married in real life soon after. Watch the video below to hear the entire story:
The Ripa/Consuelos clan recently celebrated Lola's graduation from high school! See the photos here and be sure to wish Lola a happy birthday and happy graduation.