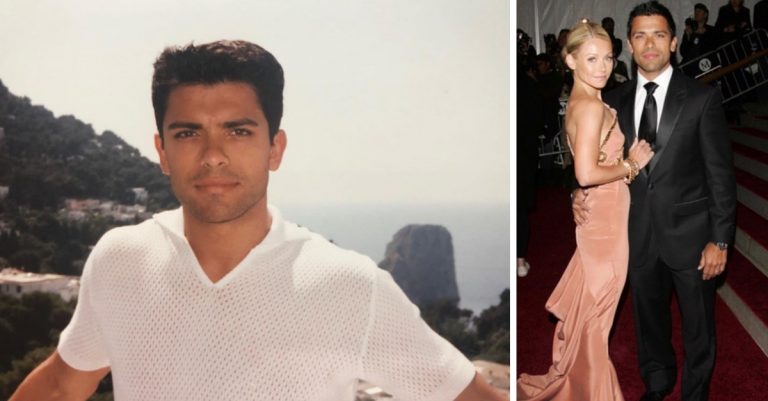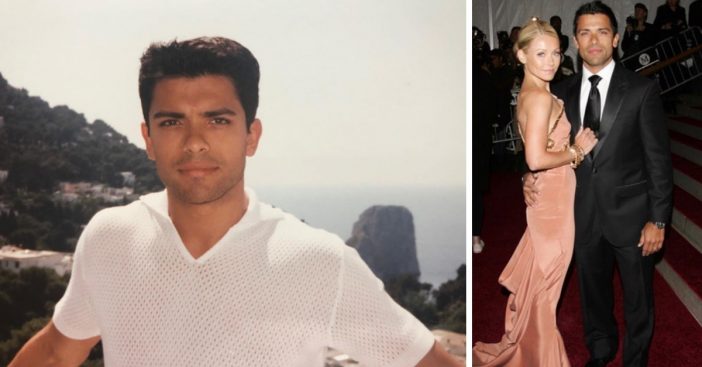 Kelly Ripa recently shared a photo of her husband Mark Consuelos on their honeymoon over two decades ago. She referenced to the popular and controversial app FaceApp, by saying it was not a reverse FaceApp. She joked about this because Mark looks so incredibly young in the photo!
The photo is just a straight shot of Mark with the Italian coastline in the background. Kelly captioned the photo, "#tbt [Throwback Thursday] 1996 Capri. This is NOT the reverse of the old age app it's @instasuelos on our honeymoon #babyface #daddy" She also put several hearts.
See the photo of Mark from the '90s
https://www.instagram.com/p/B0Eo_BhD5Iq/
Mark commented on the photo, making fun of his own fashion choices back in the day. He wrote, "Rocking that netted shirt," then added, "mesh rather" in another comment. He ended by telling his wife he loves her. Many other celebs and fans also commented on the photo, impressed by how young Mark looks and how much his sons look like him!
https://www.instagram.com/p/Byqin9RjljE/
Many wrote about the striking resemblance between Mark and their son Michael in particular. But most just admired Mark's incredible good looks. Some commented that he "looks better than Capri." Most of the comments were just talking about how hot Mark was and still is.
https://www.instagram.com/p/BzbhLwSDDuK/
Kelly is no stranger to posting hunky photos of her husband on social media. A few weeks ago she posted a shirtless photo of Mark while the family was on vacation. That photo actually got some negative comments with one person commenting, "He spends a hell of a lot of his time working out should spend it with his wife and kids."
Kelly responded, "He's on vacation WITH us. He's a multitasker." Tons of other fans jumped in and spoke in Mark and Kelly's defense as well.
https://www.instagram.com/p/By-bir6ji5K/
Kelly and Mark met on the set of All My Children. Kelly and Mark played a couple on the show and it seems it translated to real life. They got married in May of 1996 and went on their honeymoon to Capri. They have three children together: Michael, 22, Lola, 18, and Joaquin, 16.
Kelly is no stranger to posting throwback photos.