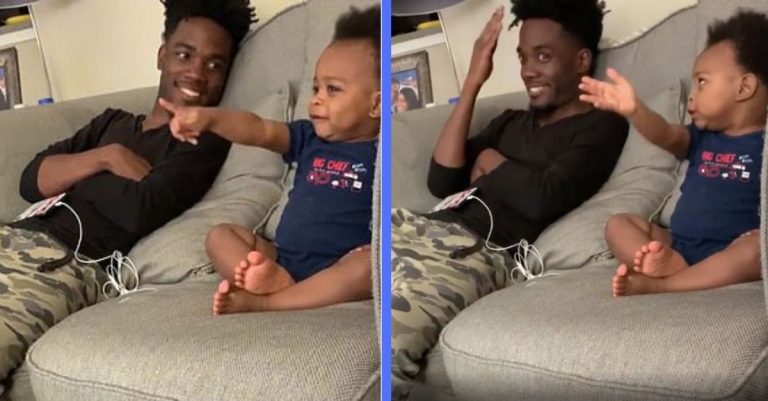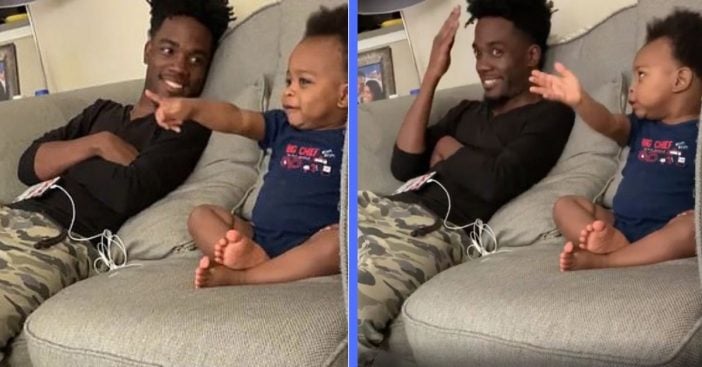 The only thing we love more than babies are babies having gibberish-filled conversations with their parent(s). One video went viral this week showing a father having a full-blown conversation about the TV finale with his infant son, who was speaking gibberish.
Comedian DJ Pryor starts talking to his son Kingston Jierre about the finale of the show Empire. Certain parts of the conversation really make you believe they're understanding each other!
Even gibberish can't cause a language barrier for these two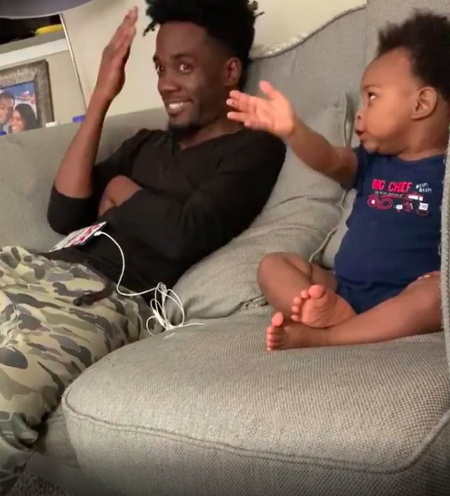 The conversation starts out on video, "They need to work on that, right?" Pryor says. To which Kingston says "Yes." Pryor asks, "Did you understand it, though?" "No," Kingston says.
Kingston asks another question in gibberish to which his father replies, "Oh no, no, not this one. This is the grand finale of this one," he says. The opening dialogue is enough to make any person smile and laugh because of the wholesome cuteness.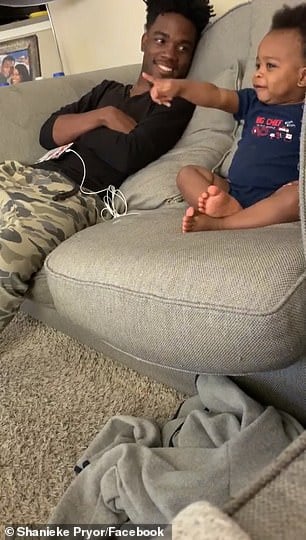 In the middle of the video, we continue to hear more adorable gibberish baby talk from Kingston. His dad says, "That's what I was wondering, I don't know what they're going to do next season!" Kingston lifts up his arms and talks some gibberish, to which Pryor says, "Right? Don't bring that in! You know what I'm saying, don't do the same stuff. You know what I'm saying?"
Later on in the video, Kingston mumbles a bunch of baby talk, to which his father responds, "That's exactly what I was thinking! … We think a lot alike."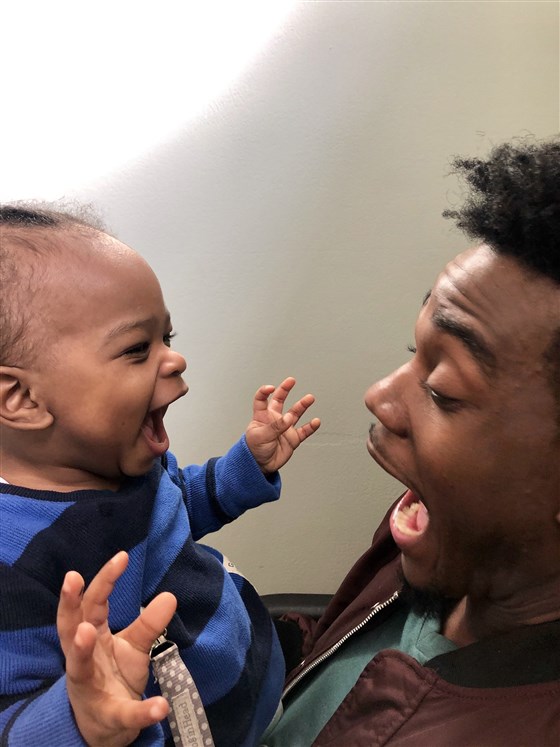 Learn more about how baby Kingston is at home… more gibberish included!
Pryor's wife posted the video on Facebook. Since then it has garnered over 1 million shares, almost 800,000 reactions, and almost 300,000 comments. People just cannot get enough of this adorable father-son conversation! Both of Pryor's sons make frequent appearances on his Instagram. He's even commented on how much he and Kingston are so alike.
"He is very animated," Pryor told TODAY Parents, "He takes after me."
View this post on Instagram
Pryor reveals that when he's home, Kingston will follow him around and do everything his father does.
"He is walking around and imitating the stand up and he goes 'he he he' at the end… It is so funny to him. He keeps doing that until other people laugh," Pryor explains in reference to his own stand-up comedy shows. We can already see Kingston doing that in his adorable gibberish baby talk. People cannot get enough of these two. Even people on Twitter have been giving an outpouring of love to these two!
This is the BEST baby. All other babies are cancelled. 😍😍😍

— Bitter Witch (@bitter_witch) June 5, 2019
Don't forget to check out the full video… be prepared to play it multiple times a day. It's just too adorable!
Want more father-son wholesomeness?