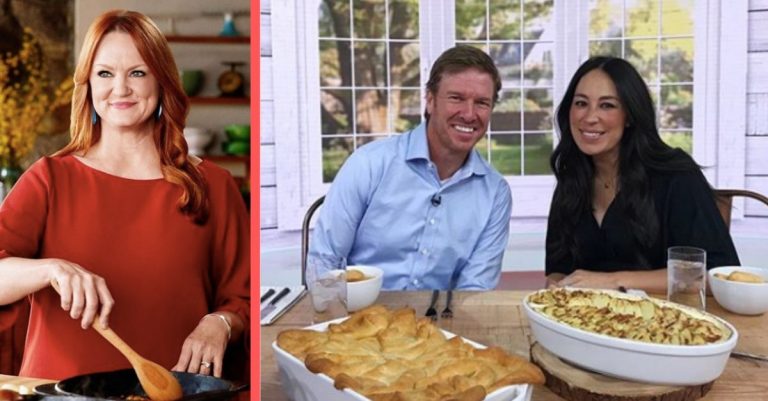 The Gaines family and The Pioneer Woman (known as Ree Drummond) are both experts at building their own empires. There are fans out there of both beautiful homes and southern food that can draw a million and one comparisons between Drummond and Gaines, but The Pioneer Woman has been quick to reveal the biggest difference between herself and the Fixer Upper star.
The two women are hard-working, proud moms. They also both feature their own brand-name products at stores like Walmart and Target. So, what's their biggest difference? Drummond says it's their perspectives on business.
View this post on Instagram
The Pioneer Woman talks about the biggest difference from Joanna Gaines
Drummond talked to USA Today in an interview, saying, "I do see many similarities, and Joanna and I have exchanged an email or two cheering each other on… But what they have achieved is amazing, and the sky's the limit for them."
With this being said, Drummond says that she has no plans on expanding her own empire the way that the Gaines have. The Gaines have produced so much work aside from Fixer Upper, including a new book and an actual realty firm called Magnolia Realty. Drummond says she could never imagine pursuing that kind of endeavor.
View this post on Instagram
"That's where our paths will diverge; I think my husband and I are too tired for that," Drummond says. We don't blame them! They all work so hard.
Despite the Drummonds not taking the same business path that the Gaines have, she continues to work hard on her own empire and helping it thrive. They recently started a new ice cream shop, joining their mercantile, hotel, and pizzeria in the Oklahoma area. With this being said, Drummond's net worth is rumored to be upwards of $50 million. Wow!
View this post on Instagram

Back in 2017, reports surfaced that the Gaines' net worth was estimated around $5 million, but today it's more around $18 or $20 million. Regardless of net worth and income, it's safe to say these two women and their families are really dominating the lifestyle business, specifically in home-cooked food and beautiful houses!
According to TODAY, Drummond wasn't always known as The Pioneer Woman exactly. It allegedly all started when she was living in Oklahoma and told her friends she was going to move to a one-horse town and marry a rancher named Ladd. She was then deemed The Pioneer Woman. It works for her!
View this post on Instagram

Do you love watching The Pioneer Woman? Relive some of her previous episodes and watch this compilation video of her best desserts!