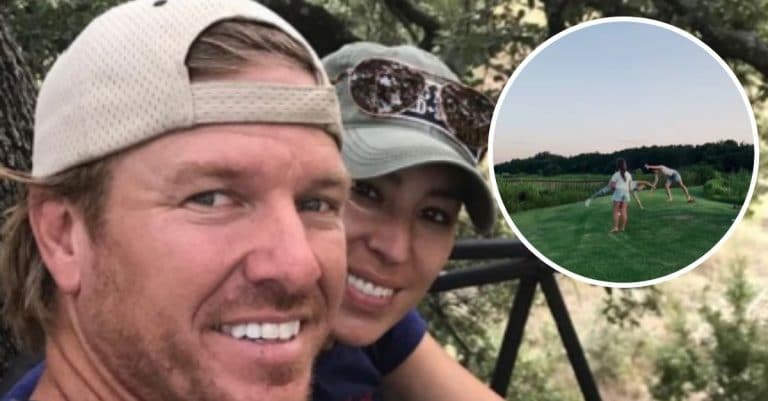 Joanna Gaines is best known for Fixer Upper but also her amazing relationship with her husband Chip and their five children. It can be hard to believe that their children are growing up! They now have several teenagers in the house. Joanna recently shared a sweet summer fun moment she had with her two daughters.
In the video, Joanna tried out some gymnastic skills with the help of her girls. You can see all three of them doing flips outdoors as the sun is starting to set. She paired the video with Cyndi Lauper's famous tune, "Girls Just Want to Have Fun."
Joanna Gaines shares a fun video of her girls
View this post on Instagram
She captioned the video, "Barefoot in the grass and busting out some old tricks tonight. I'm sure I'll be feeling this in the morning…. Thanks girls for the coaching! ❤️" Fans loved the video. Many commented saying how much fun it looked or how Joanna is "mom goals."
RELATED: Joanna Gaines's Baby Crew Takes His First Steps! See The Adorable Video
View this post on Instagram
Joanna mainly shares photos and videos of the kids while their backs are turned or from far away. She said that she wants to have them choose whether or not they will be in the public eye. After they had baby number five, many fans were wondering if they were still open to expanding their family.
View this post on Instagram
Joanna once said, "When I'm 50, Chip's going to want more kids." So, there's a chance! Watch the adorable video below:
View this post on Instagram