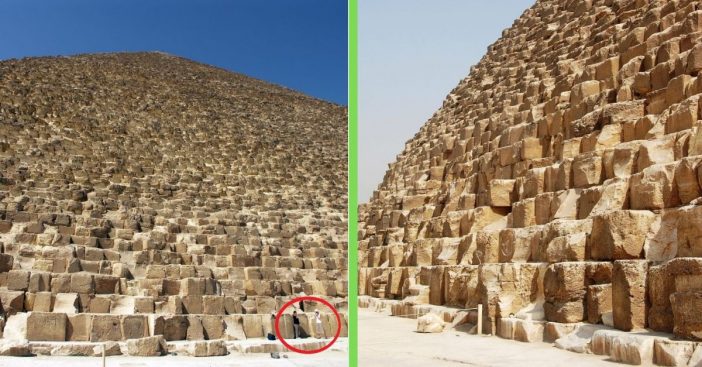 Have you ever seen photos of things that just make you feel like the smallest person on the planet? From images of outer space to images of natural disasters like tornadoes, they're bound to make you feel so tiny in comparison! It's no different when it comes to places like the Great Pyramid of Giza.
Experts have cascaded throughout the years that ancient Egyptians used around  2.3 million stones weighing on average 3 tons to build this pyramid. Here are six photos that show just how huge it really is!
Feast your eyes on the Great Pyramid of Giza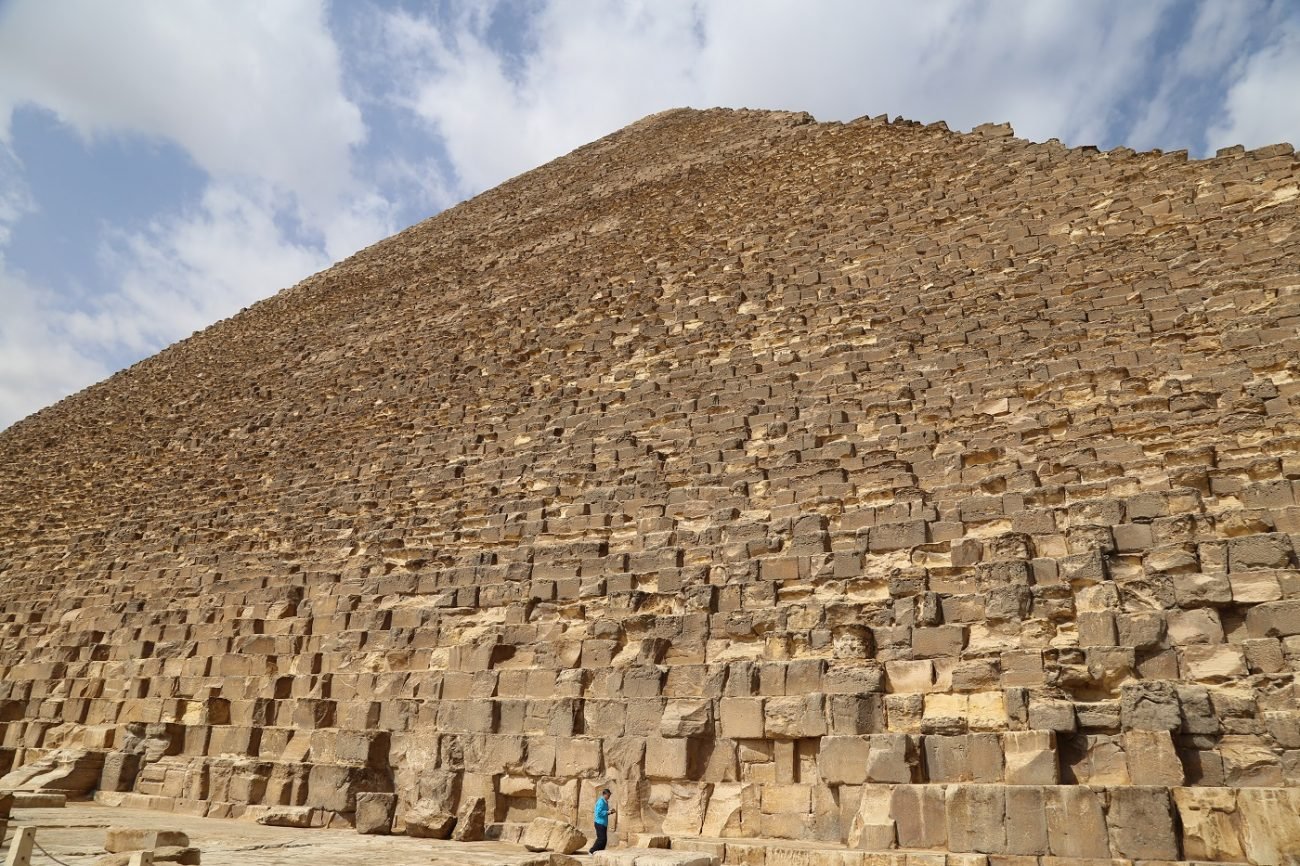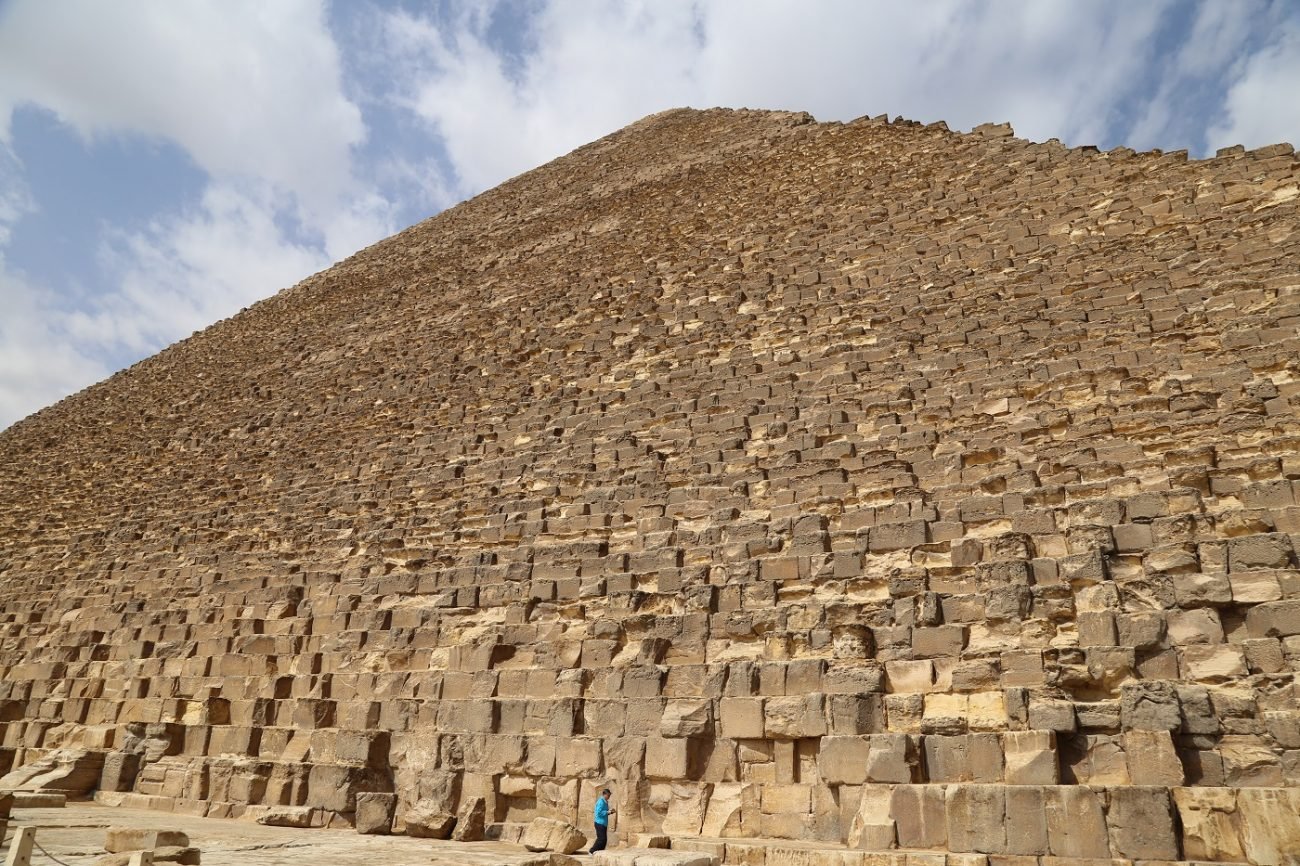 Reports say that once the pyramid was completed, it was located at the exact center of the land mass on Earth.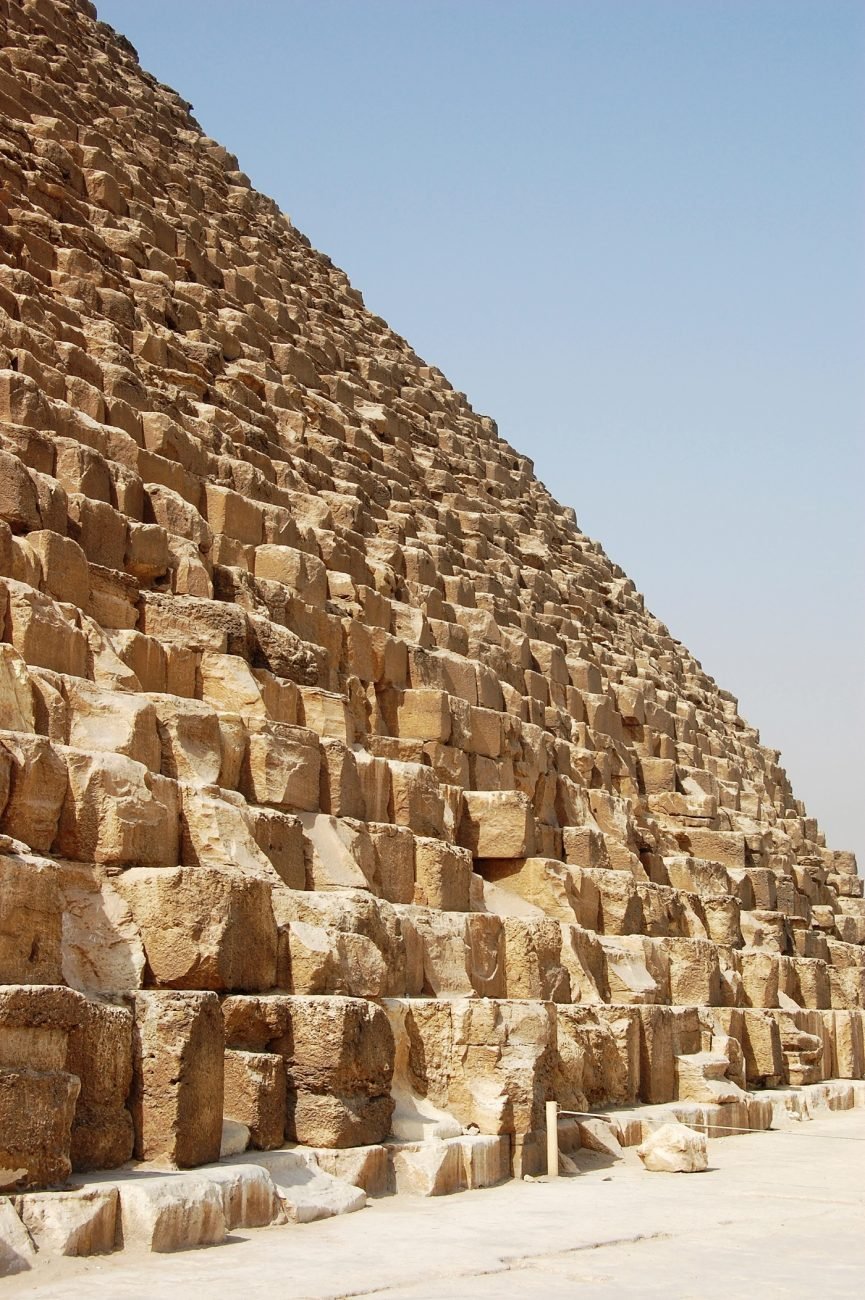 The construction of this pyramid was estimated to start around 2580 BCE and was finished in around 2560 BCE. Reports say that during construction, Egyptians used "around 144,000 casing stones that were polished and flat to an accuracy of 1/100th of an inch, about 100 inches thick and weighing approximately 15 tons each."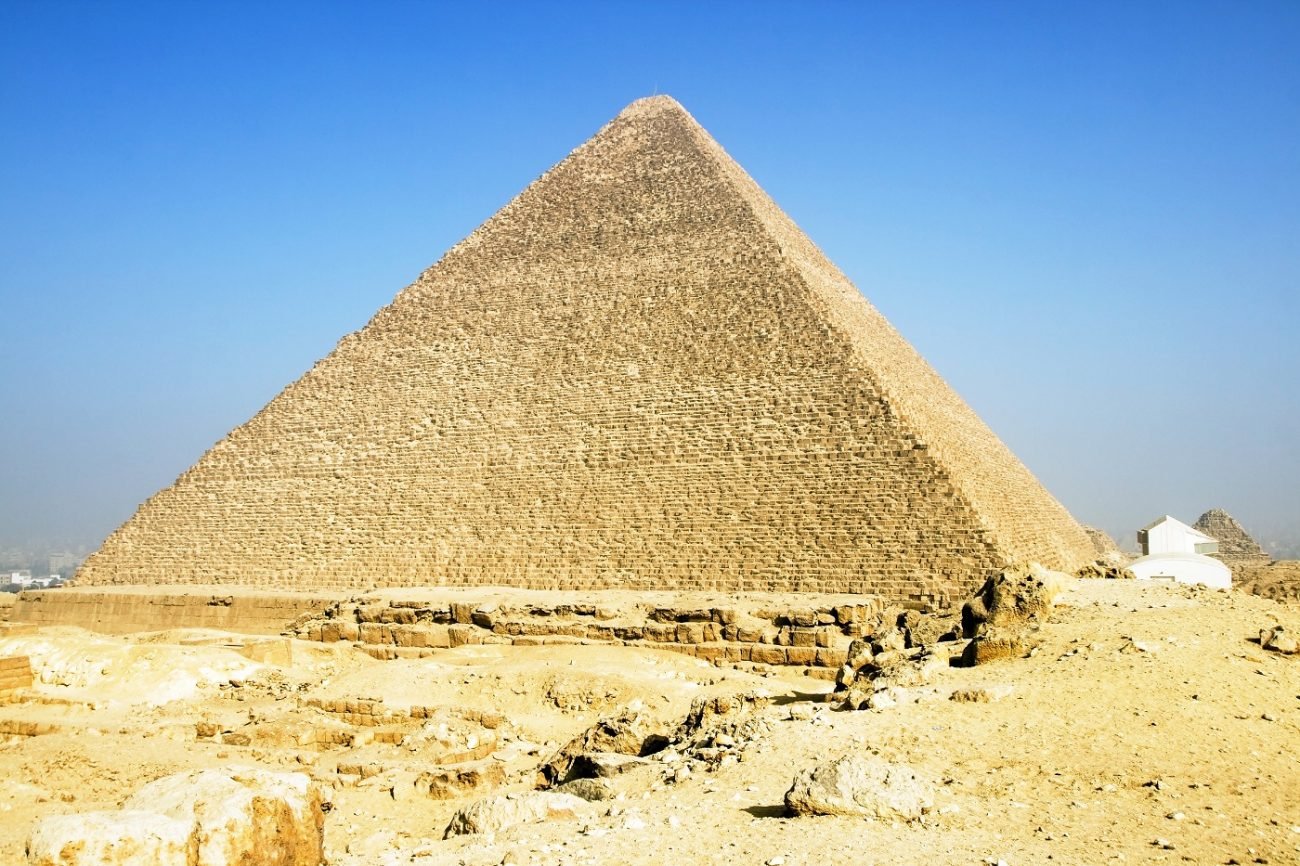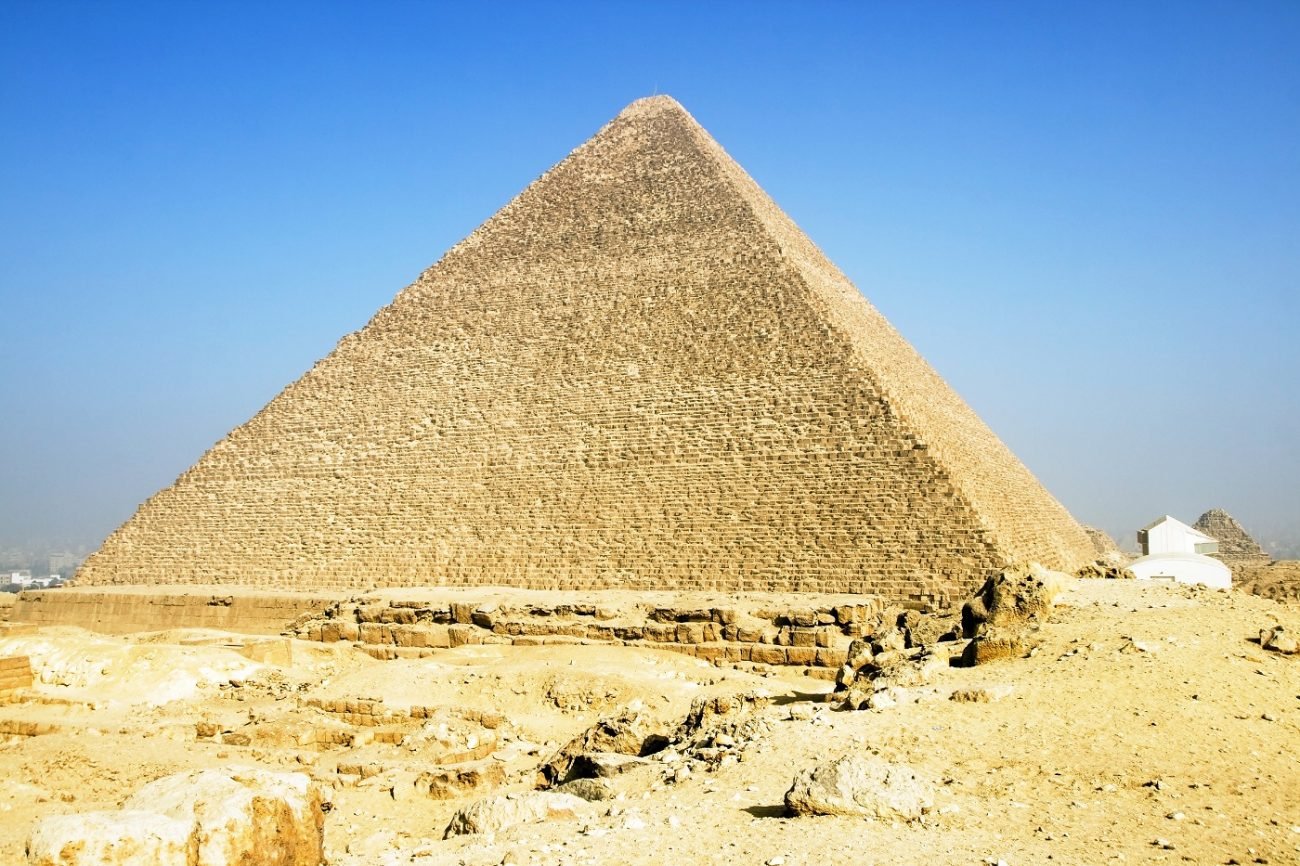 To reach the very top of the Great Pyramid of Giza, you apparently need to climb exactly 203 steps. That's one way to get your cardio in!
One of the main reasons why the Great Pyramid of Giza is so unique is because it is the only eight-sided pyramid in the world. It is the only pyramid to have ever been built this way!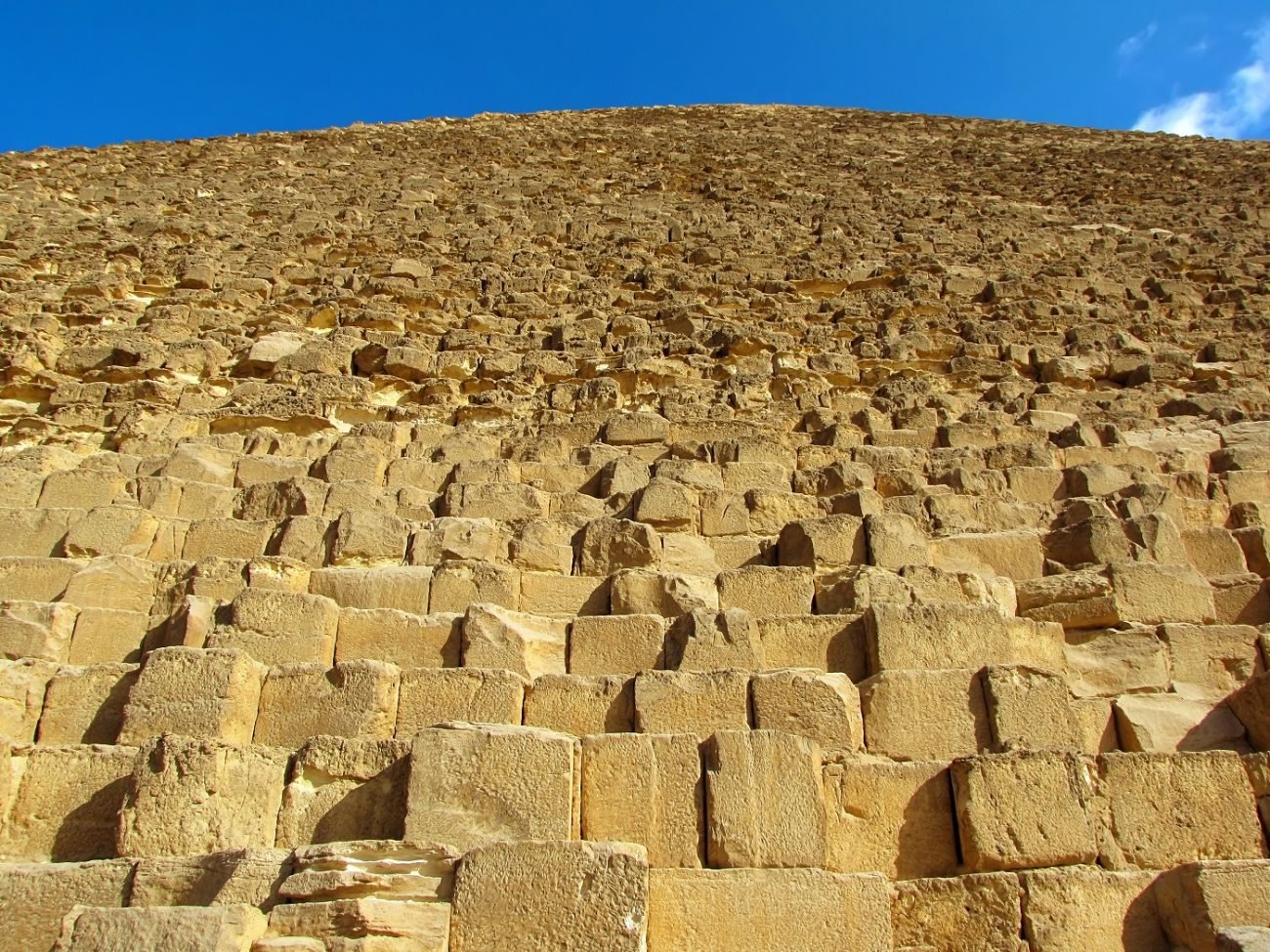 The Great Pyramid of Giza is also the only pyramid to ever be built with descending and ascending inner passages. Have you ever wondered what it would be like inside of a pyramid? Do you feel tiny yet after looking at these photos?
Here's one more photo just so the microscopic feeling really sets in. I can't believe something this massive exists in the world!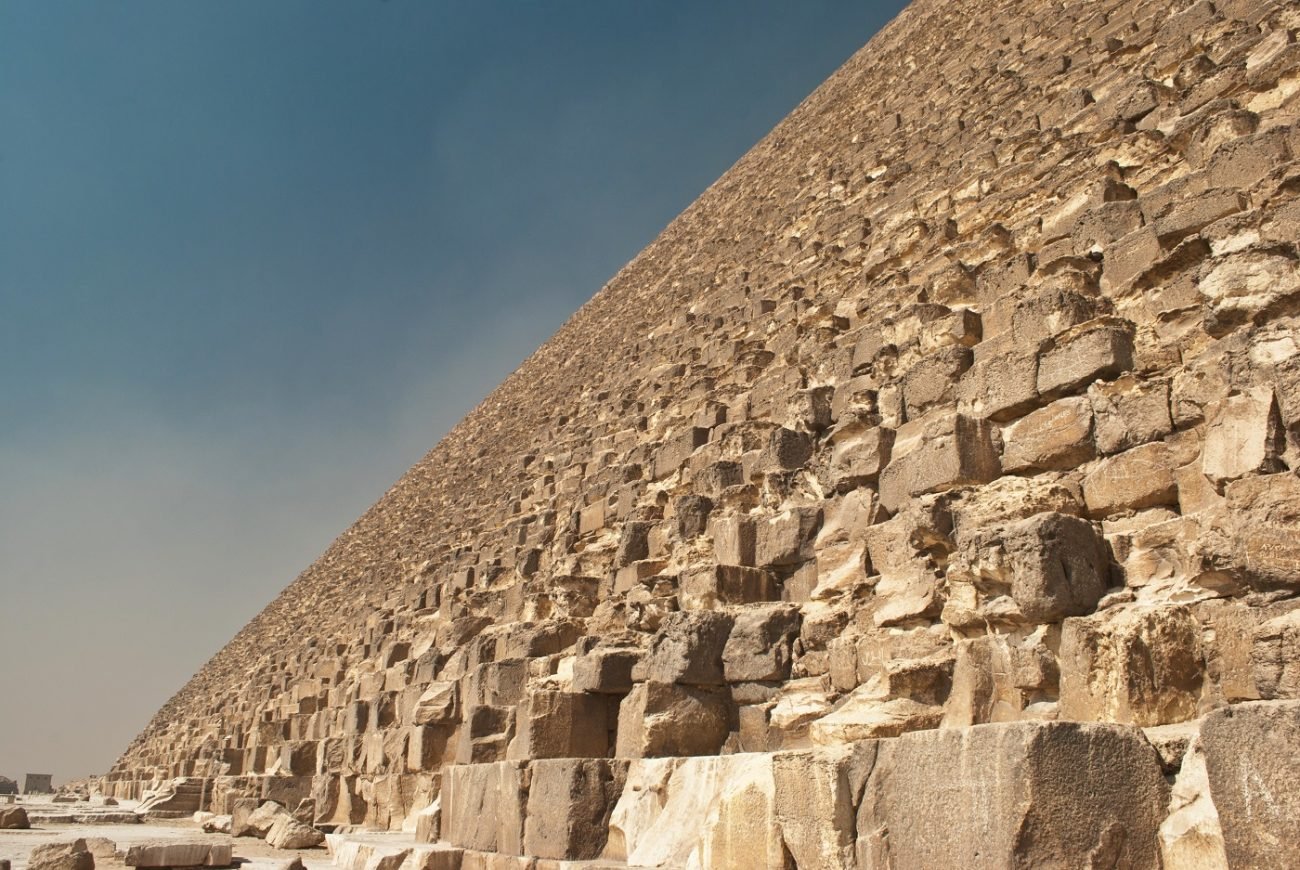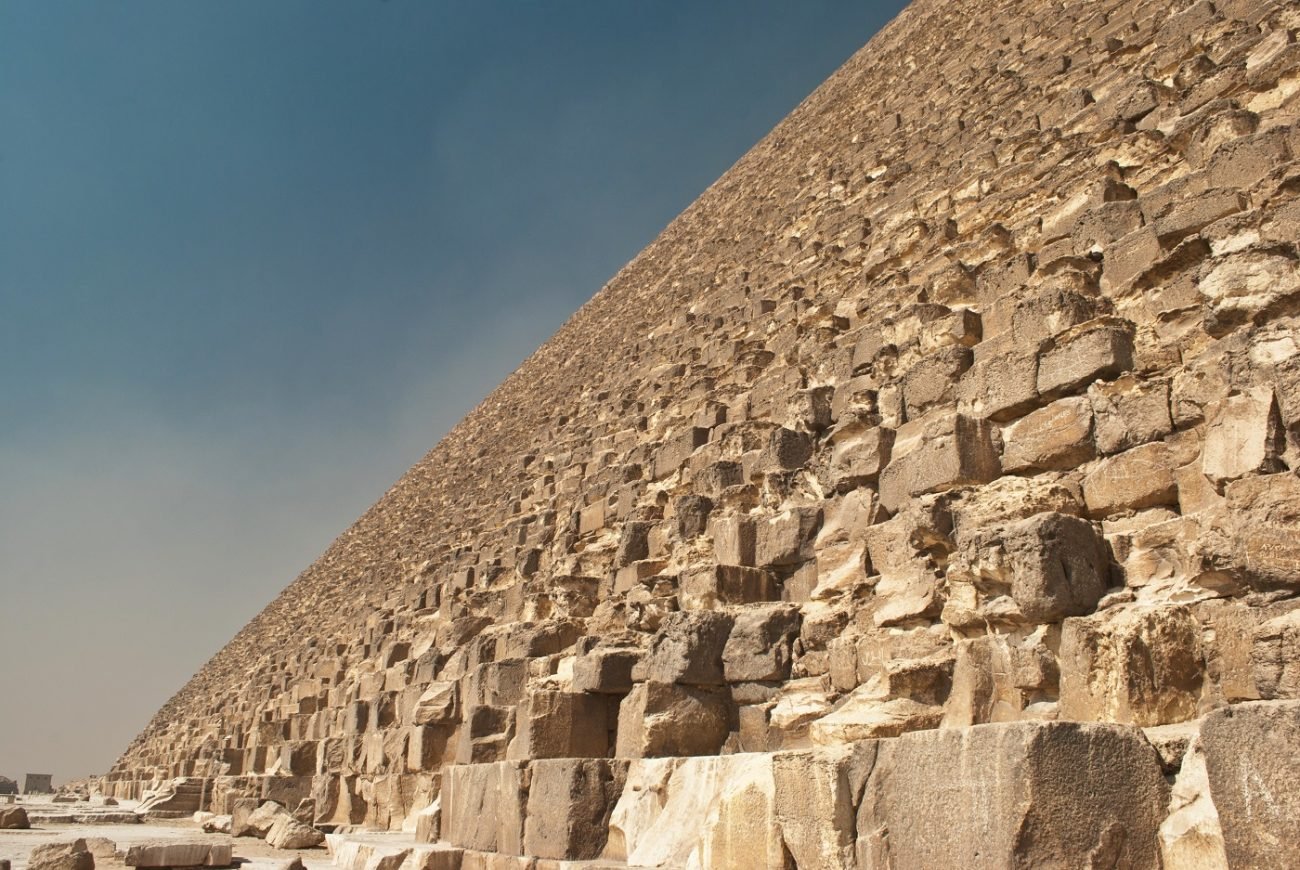 The Great Pyramid of Giza is one of the most famous pyramids in the world, so it has prompted a great deal of interest throughout the years. Back in 2017, a hidden chamber was discovered inside the pyramid and experts hope to recover some ancient Egyptian artifacts that date back centuries.