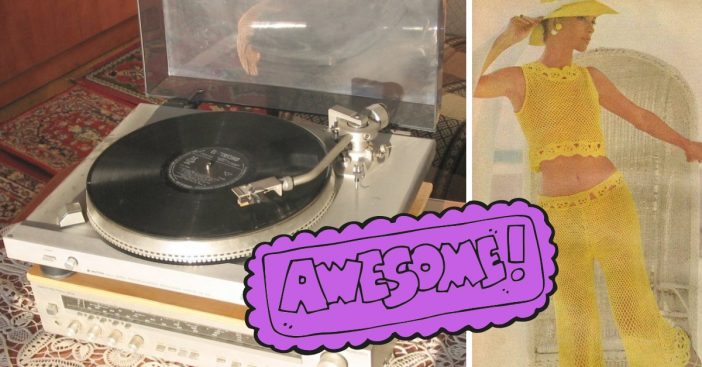 Hai Karate Cologne
Hai Karate was a popular aftershave cologne. The commercials and advertisements are what we remember most though! They were so entertaining. Do you remember the ad above? Did you use this cologne?
Flicker Razor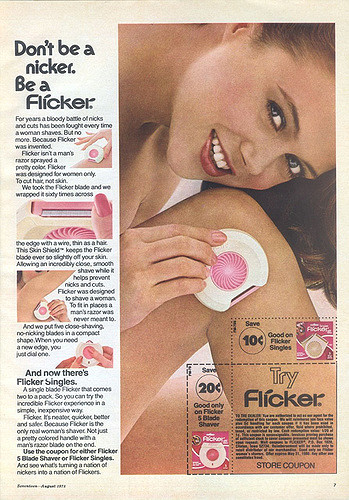 The Flicker razor was the first disposable razor designed just for women. They advertised that you wouldn't get any nicks or cuts from their razor. What kind of razors did you buy back in the 1970s?
Mood Rings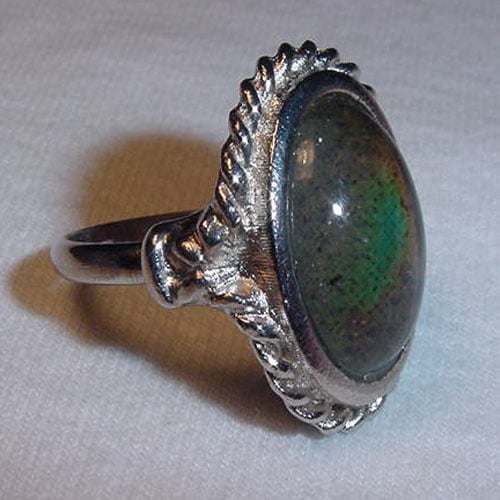 Mood rings are still around, but they are not as popular as they were. They were first introduced in 1975. Mood rings have a stone that is generally a hollow quartz or glass shell that contains thermotropic liquid crystals. In simpler terms, the color of the stone changes based on your body temperature.
Cursive Displays
Cursive is becoming a thing of the past. Do you remember the cursive posters above the chalkboard in school? Kids these days barely know what cursive is, let alone know what those signs are. We wish they would bring back learning cursive!
Pantyhose Eggs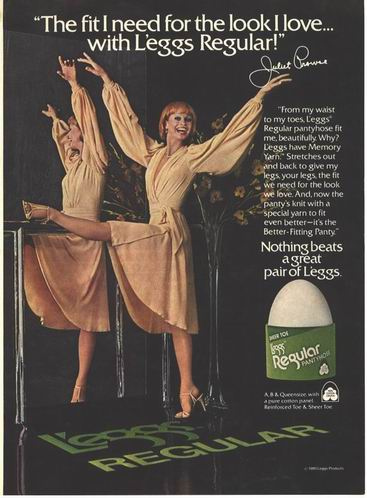 Do you remember when pantyhose came in those little plastic egg-shaped containers? They had to stop making them because of environmental concerns, but perhaps they did help remove the stigma of these undergarments.
Master Charge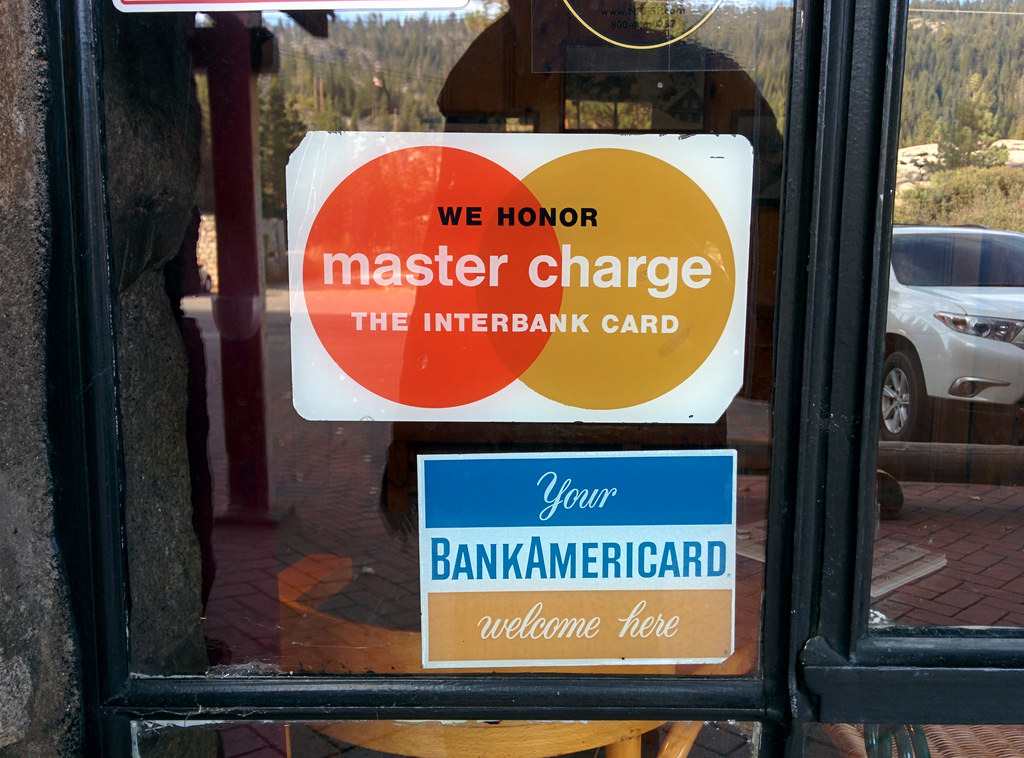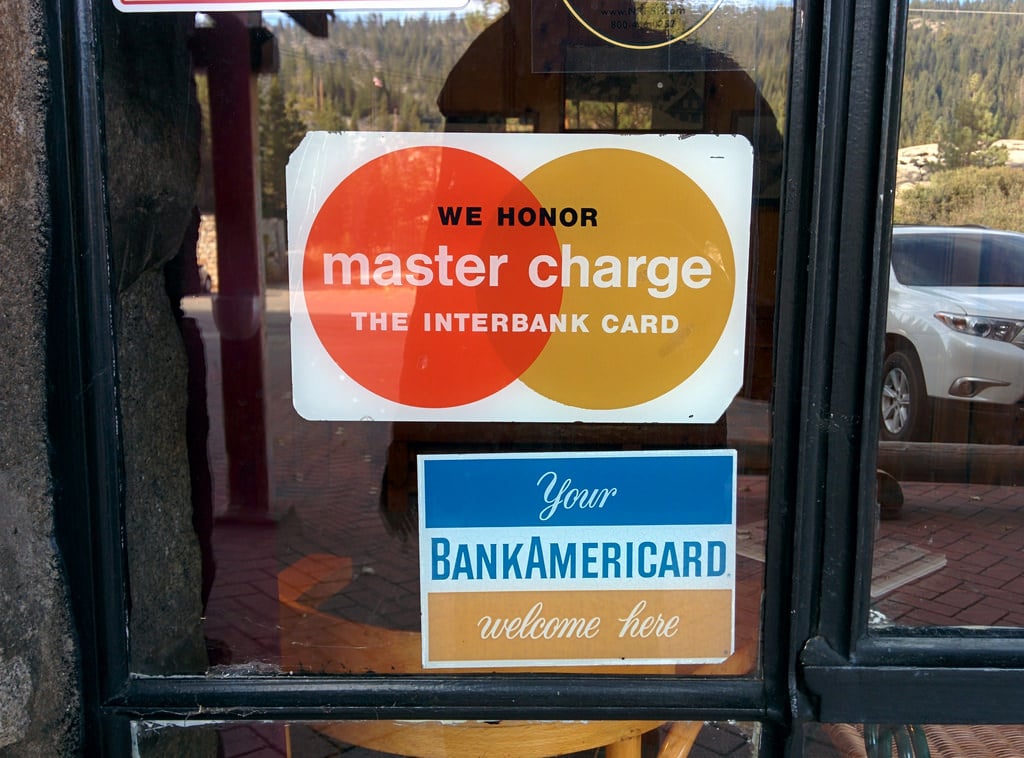 Do you remember when MasterCard was Master Charge? The company started in 1966 and didn't change its name to MasterCard until 1979.
MAD Magazine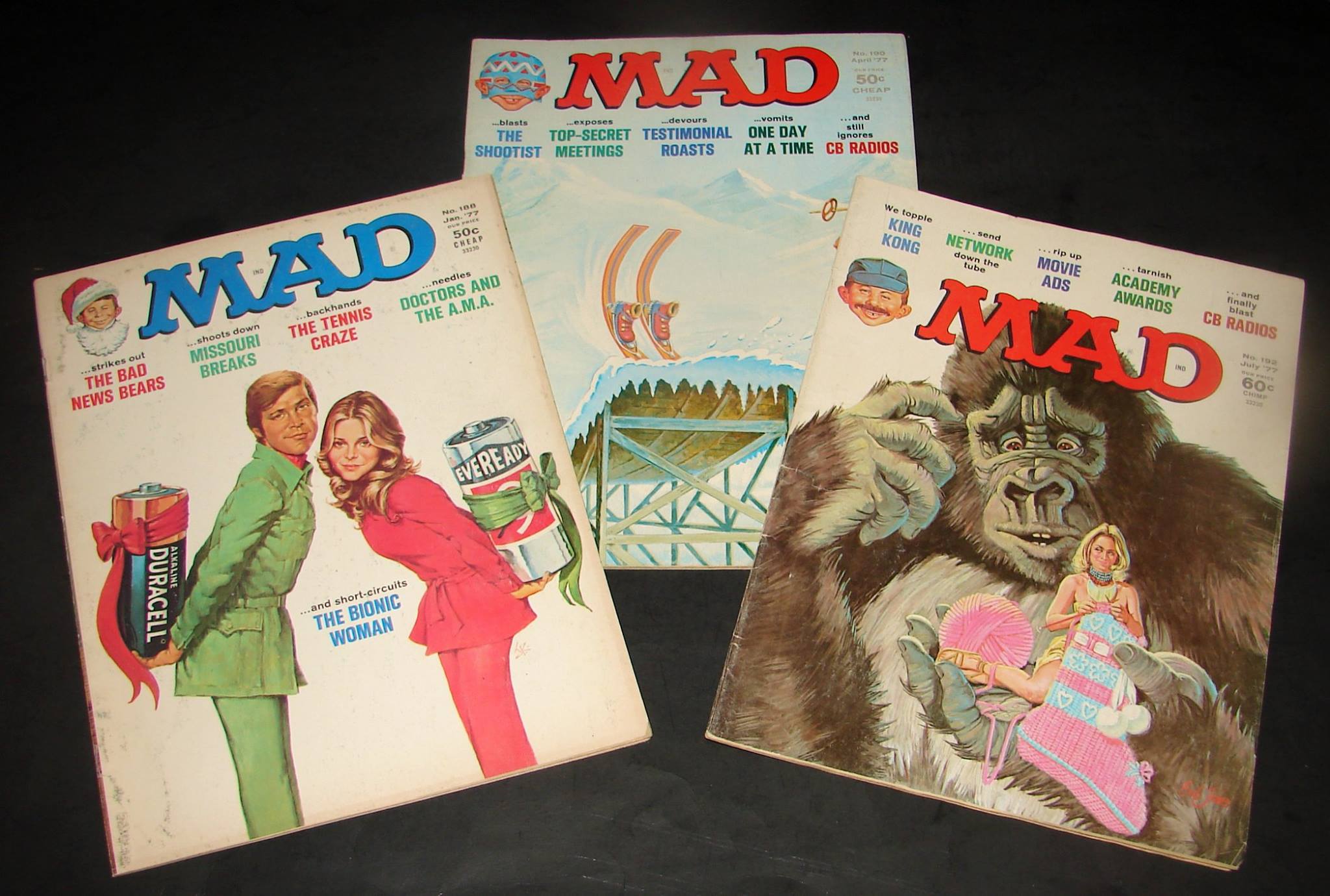 MAD Magazine was one of the most popular magazines in this time period. It was a humor magazine, full of satire. At its peak, it had two million subscribers. Did you get MAD Magazine in the 1960s or 1970s?
What is your favorite item from this list? Which ones do you remember? Which ones had you forgotten about for a while? If you enjoyed this nostalgic article, please SHARE it with your friends and family!
Check out this video to remember some of the best slang from the 1960s: