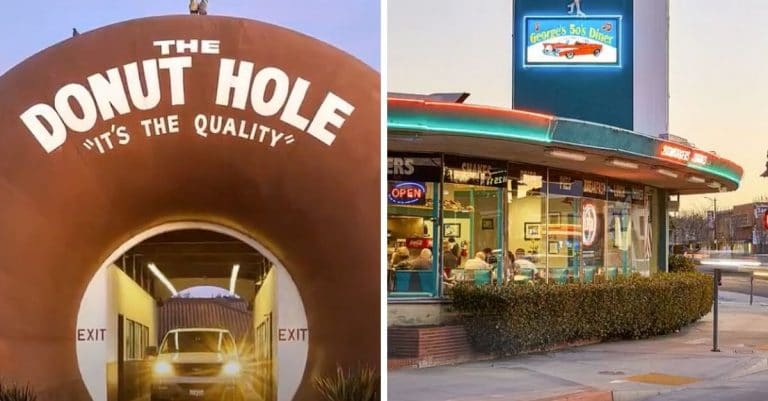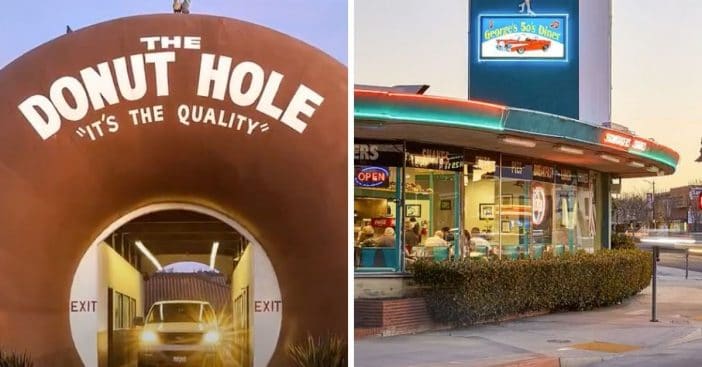 A photographer named Ashok Sinha spent years taking photos of these vintage buildings in LA that still had the same '50s and '60s architecture. They were designed to attract the average motorist in the area back in the day, and Sinha is documenting all of it for his new book called Gas and Glamour: Roadside Architecture in Los Angeles.
Many of the photos feature architecture that is whimsical or humorous, such as the familiar 'donut hole' photo, which Sinha claims started his journey in photography. "It was a bizarre thing to see in front of you at that scale," he says of the massive buildings. "The building is the product that they are selling."
This old school architecture is nostalgic and inviting all at once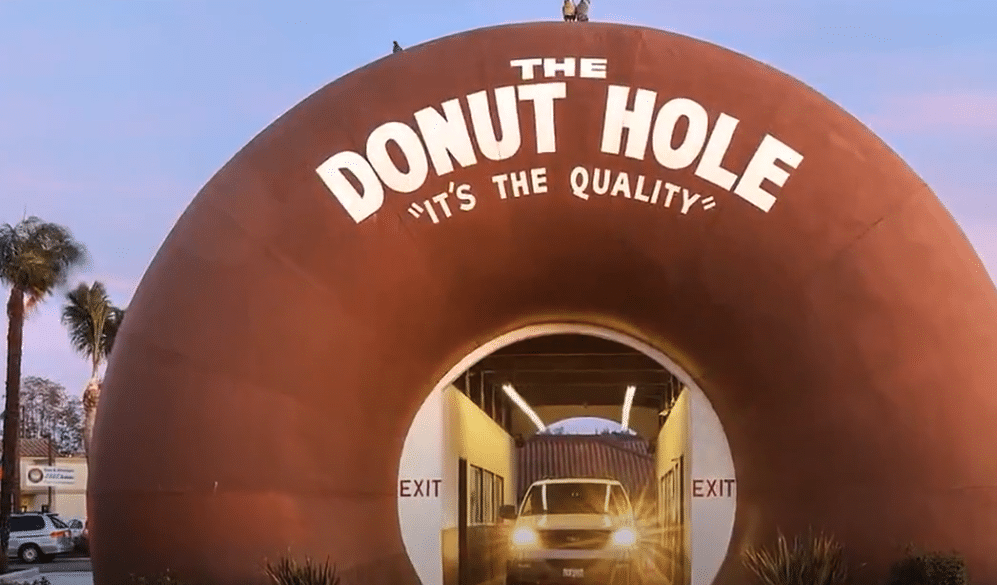 Cars and architecture became two of the hottest topics in LA, and it was booming in the '50s and '60s in particular. "There was once a time when the car and the act of driving were celebrated, and these streets once allowed a unified mental image of an urban texture to be retained – a sense which is now improbable and destroyed by freeway architecture, which has reduced entire communities to a name on the exit sign," Sinha writes in his book.
RELATED: This 1950s Educational Film About Women In The Workplace Is Unintentionally Hilarious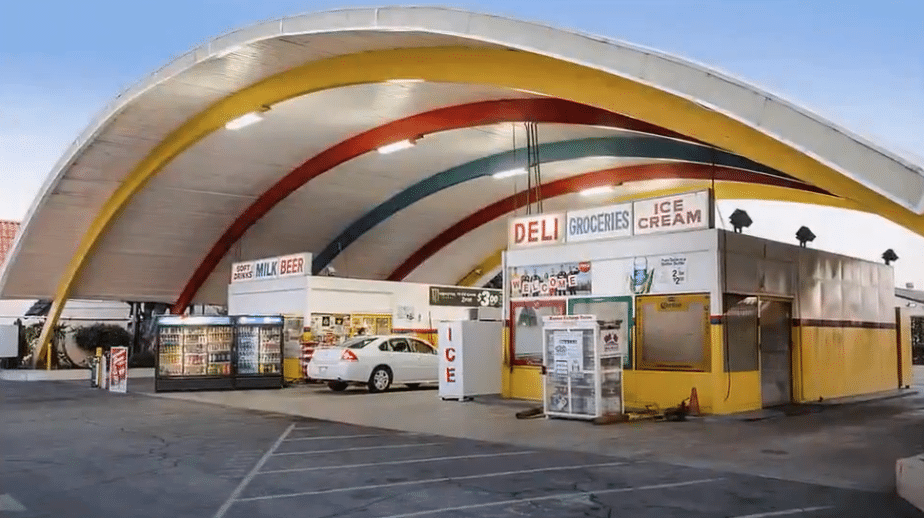 It was the physical and visual architecture of the buildings in the area that made driving through it all, quite the experience. "While some of these iconic buildings have since been lost, many have somehow endured the test of time and redevelopment, standing as sculptural icons of an era that shaped LA into one vast drive-through experience."
If you're interested in checking out this book full of nostalgic architecture and scenery from LA in the '50s and '60s, you can check out the book here.
Here at DoYouRemember?, we want to make sure that our audience receives only the highest quality products. By clicking on some of the links included in this article, we may earn an affiliate commission.