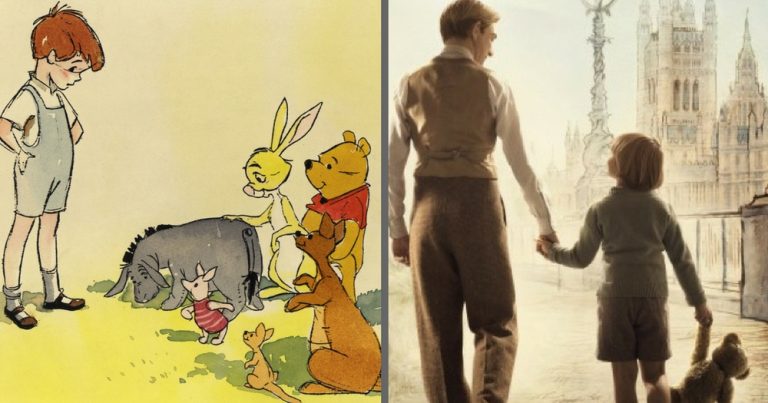 We're all likely familiar with the Winnie the Pooh books. But few know the true story behind the beloved character and his gang of friends.
As the trailer for the upcoming film, Goodbye Christopher Robin, shares, it started with a great war "that brought so much sadness to so many people, hardly anyone could remember what happiness was like." But A.A. Milne (played by Domhnall Gleeson), author and the creator of Winnie the Pooh, and his wife, Daphne (played by Margot Robbie), managed to find hope with the arrival of their son, Christopher Robin. Robin and his stuffed animals inspired Milne to create the stories that defined many a childhood. Moreover, the movie will explore how Milne and his family dealt with fame following the success of the book.
"Are you writing a book? I thought we were just having fun," young Christopher asks his father. "We're writing a book and having fun," Milnes responds.
The film is already being touted as a contender for awards season. Some have compared the story style and biopic format to that of Finding Neverland, which won an Oscar for Best Original Score in 2005 (it was nominated for Best Motion Picture, too, but lost out to Million Dollar Baby). For a heavy dose of nostalgia, check out the film when it hits theaters November 10.
(Source: NYLON – Feeling Nostalgic? Watch The 'Goodbye Christopher Robin' Trailer)
RELATED:
The Origins of Winnie the Pooh
Literary Classics That Have Been Banned From Bookshelves
Monkey Business: Are You Curious About George?