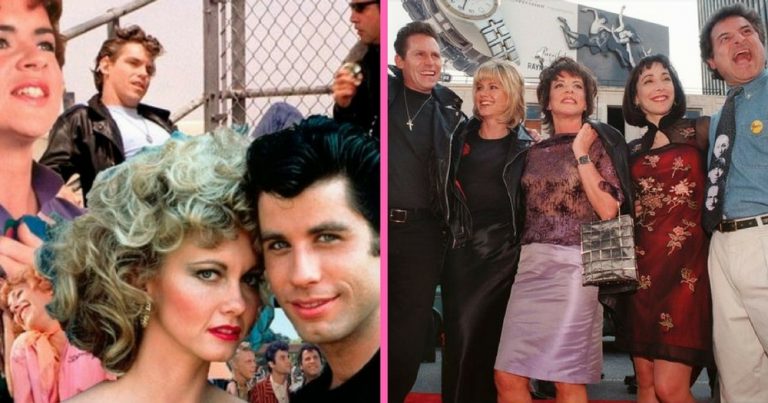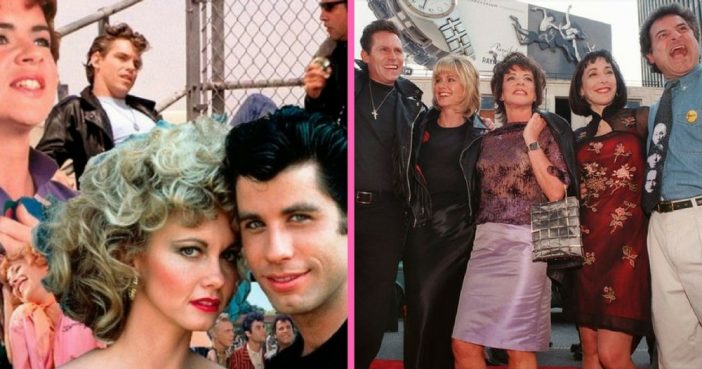 It has almost been 40 years since one of the greatest movie musicals, Grease, hit theaters. Let's take a look back to when the film first released in 1978 and see what those Rydell High students have gotten up to these last few decades!
JOHN TRAVOLTA  – DANNY
Time has been kind to
John Travolta's
career, but not his personal life or looks. Since
Grease
came out in 1978, Travolta has been insanely busy, some of his most notable works being Vincent Vega in
Pulp Fiction
, Sean Archer/Caster Troy in
Face/Off
, and when he donned a fat suit to play Edna Turnblad in
Hairspray!
. Most recently, he's known for an
epic mix-up of Idina Menzel
's name at the 2014 Oscars and a lot of public speculation into his sexuality. His personal life aside, he's currently on the new hit show
American Crime Story
and will voice Gummy Bear in
Gummy Bear the Movie.
OLIVIA NEWTON-JOHN – SANDY
By the time Grease came out, Olivia Newton-John was already a well-known name. Since then, besides playing the most notable goody-goody, her music career blossomed, even more, having released 15 albums post-Grease, the most recent being the 2012This Christmas, which she sang on with John Travolta. In 2014 she had a residency at the Flamingo Las Vegas and in 2015 she was a guest judge on RuPaul's Drag Race.