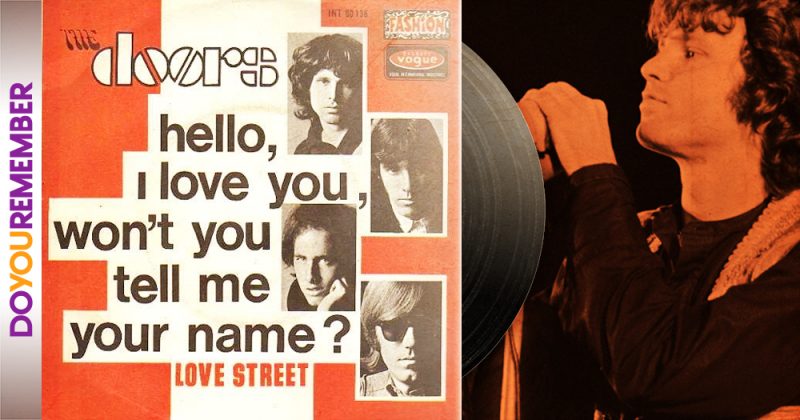 "Hello, I Love You" is a hit song by the American rock band The Doors from their 1968 album Waiting for the Sun. It was released as a single that same year, reaching number one in the United States and selling over a million copies in the U.S. alone. In Canada, it hit number one as well. The single also became the band's first big UK hit, peaking at number fifteen on the chart. In honor of the song's release so many (amazing) years ago here are a few tidbits you may not know about this rock and roll classic.
Jim Morrison wrote this in 1965 after seeing a beautiful woman walking on the beach. He thought of the song and wrote it that night. The song was not recorded until three years later.
More about this Song by The Doors
Sometimes the title is listed as "Hello, I Love You (Won't You Tell Me Your Name?)" or "Hello, I Love You, Won't You Tell Me Your Name?" For example, the title that is printed depends on how early of a pressing the record is.
Many fans considered this a sellout to Top 40 music. For example, it was very radio-friendly, and not as deep or offensive as previous Doors songs. This was one of six songs recorded for a demo the Doors recorded in 1965. For instance, Robby Krieger had not yet joined the band. The music is similar to The Kinks' song "All Day And All Of The Night." So similar, that The Doors paid royalties from the British single to The Kinks after the threat of legal action.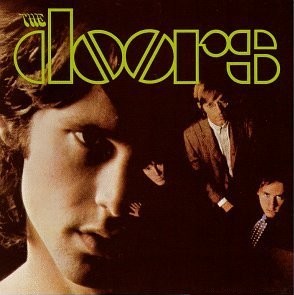 Robby Krieger ran his guitar through a fuzz box to get a distorted effect like Cream's "Sunshine Of Your Love. The line "Queen of the angels" refers to Los Angeles, the "City of Angels." The Doors were from LA.
The R.E.M. song "Pop Song '89" is a play on this. Instead of talking about sex, they talk to the girl about politics and the weather. This song was used both in the movies Platoon and Casualties of War.
"Hello, I Love You"
Hello, I love you
Won't you tell me your name?
Hello, I love you
Let me jump in your game
Hello, I love you
Won't you tell me your name?
Hello, I love you
Let me jump in your game
She's walking down the street
Blind to every eye she meets
Do you think you'll be the guy
To make the queen of the angels sigh?Hello, I love you
Won't you tell me your name?
Hello, I love you
Let me jump in your game
Hello, I love you
Won't you tell me your name?
Hello, I love you
Let me jump in your game
She holds her head so high
Like a statue in the sky
Her arms are wicked, and her legs are long
When she moves my brain screams out this song
Sidewalk crouches at her feet
Like a dog that begs for something sweet
Do you hope to make her see, you fool?
Do you hope to pluck this dusky jewel?Hello, Hello, Hello, Hello, Hello, Hello, Hello
I want you
Hello
I need my baby
Hello, Hello, Hello, Hello
RELATED NEWS: