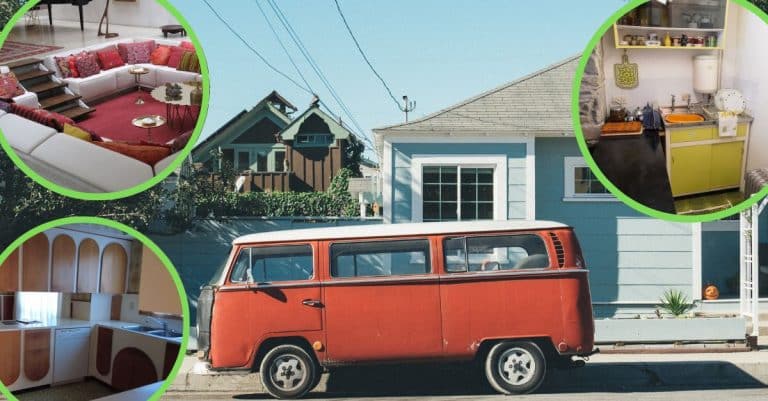 Everyone's home has that special twist that makes it indisputably theirs. But even then, those with houses built in the 1960s can find a lot of camaraderie with one another, as many residential buildings constructed in that decade have some universal features shared between them.
Part of this relatable nature among '60s homeowners comes from a change in standard practice over the decades. Technology has improved, available amenities have expanded, and safety protocols have redefined the materials used. But there are also some finer details that everyone with these particular homes has seen – or still sees. Here are some defining traits that indicate your house was built in the 1960s.
Bold colors made these houses pop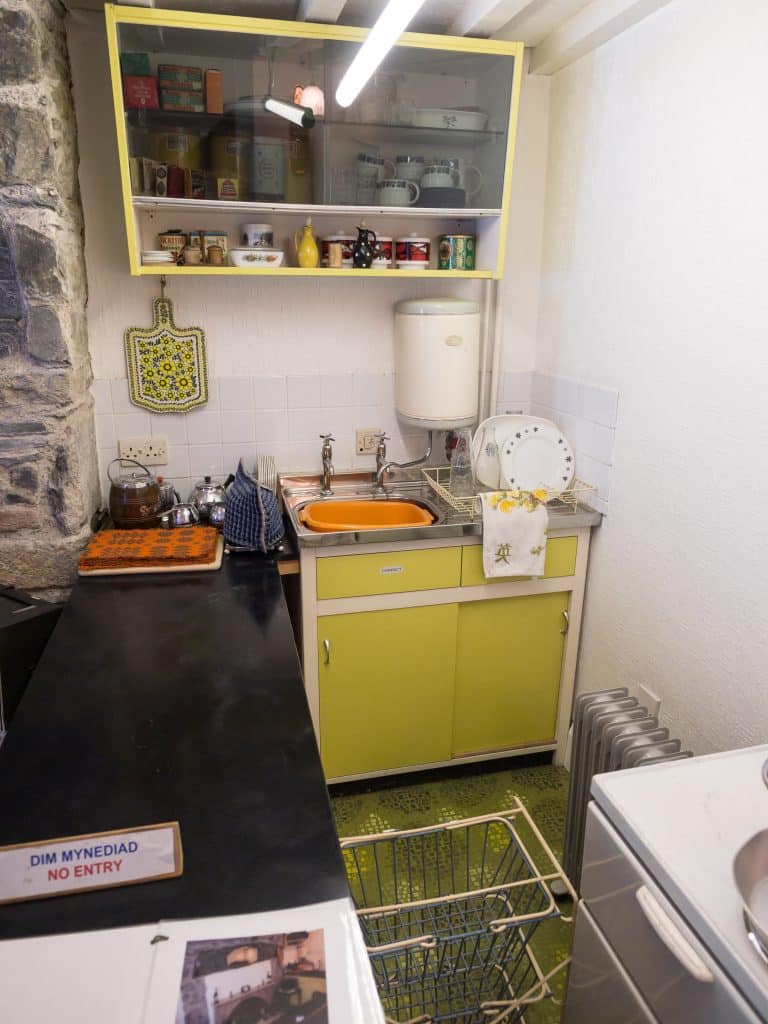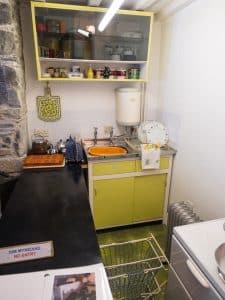 The '60s in general were a time of boldness. Fashion of the time was all about joy and flair, and that was reflected in colors used for bedecking houses too. So, if no one painted over the original color scheme, expect to see some loud walls.
Even the appliances would be colorful, too, which an especially unique feature among houses built in the 1960s. As Apartment Therapy notes, it wasn't unusual at all to see colorful dishwashers, refrigerators, and ovens. New York City real estate broker Sheila Trichter says, specifically, "avocado green and harvest gold appliances were all the rage."
Split-level houses were often built for families the 1960s
The term "nuclear family" was popularized in the 20th century and was the most common family structure throughout the '50s, '60s, and '70s. As a result, a home fit for the whole family was also the most popular. That made ranch-style and split-level houses highly desirable and were often built to suit Americans' needs.
Split-level homes provide a clear designation between sleeping quarters and the areas for cooking, entertaining, and other fun kinds of work. Usually, the biggest barrier was a short set of stairs, so there was not the same hazard that a full staircase presents when kids are running around. The typical sing-story ranch-style home offered similar benefits.
1960s homes were built with minimal architectural flair
Ornate wood detailing, swirling columns, towering ceilings held aloft by arches. These were gradually shed from houses built in the 1960s, in favor of a more straightforward, clean profile. Southern Living notes that this architectural choice actually plays in and empowers another design feature: the color palette.
Specifically, leaving the house's interior details plain allows for the eye to better appreciate the bold colors and fixtures. An ornate chandelier would draw the eye too much and the light it cast wouldn't actually illuminate but rather distract.
Grasscloth and shag and wood, oh my!
So, rather than have individual, ornate statement pieces like gilded chandeliers or detailed railings and archways, houses built in the 1960s used materials that drew the eye to the interior as a whole. The walls could sometimes be seen covered in a material called grasscloth, a textured wallpaper that weaves natural and synthetic materials to add depth to every wall.
Wood was also all the rage. Real wood, that is. "Most of the houses had cabinetry made from oak, cherry, or walnut wood," says Ben Fisher, Park City, Utah real estate agent. Just a decade previously, teak was also highly popular – but now is nigh unattainable. But what was in great abundance and still is – even if you don't see it as much – was shag carpeting, of course in fun colors too!
Conversation pit
In the spirit of supporting the nuclear family – a couple and their kids, however many there may be – a lot of houses in the '60s sported a conversation pit. Implementing this feature required architects to incorporate a sunken living room into the design, the better to create a cozy, enclosed space where the family could gather round. The spirit of conversation pits has become so strong, it's come back into fashion, not just indoors but out as well!
But even before its modern revival, conversation pits were such a beloved feature among "splashier 1960s homes," as real estate agent Steven Gottlieb calls them, they stayed a treasured feature into the '70s. Did your home have one?
What other features really scream '60s home to you?