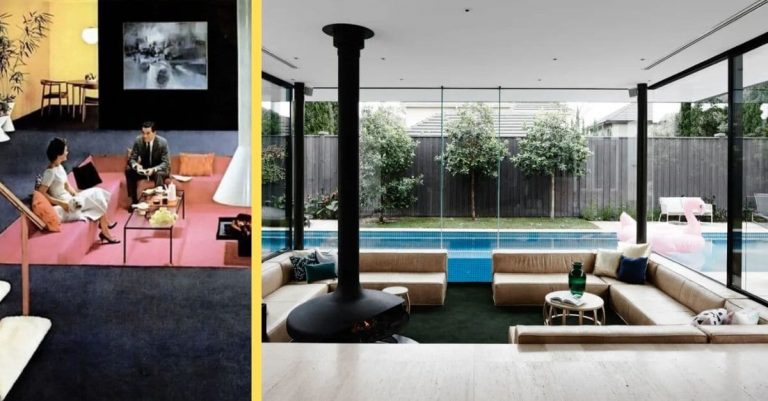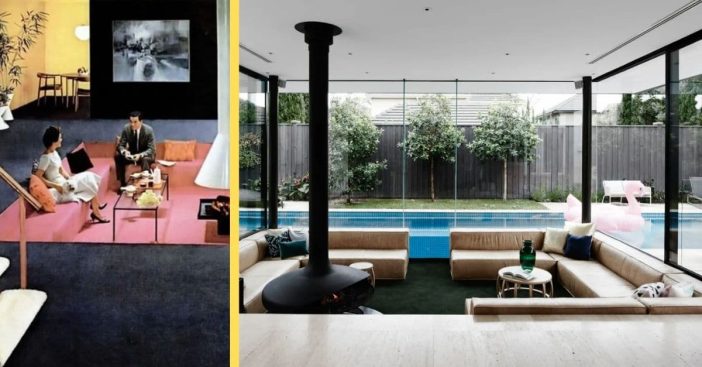 From the '50s to the '70s, family members gathered round for some quality time in the conversation pit. This unique architectural feature was enough to turn heads even during its heyday. But it enjoyed immense popularity throughout those decades. It was a fun, cozy way to enjoy a space exclusively for being together. Gradually, the conversation pit is making a comeback.
It faces an uphill battle. To have a proper conversation pit requires a few other features for everything to function and look right. After the craze simmered down, homeowners and architects filled in conversation pits to instead create one uniform floor sans the hole. But even today, builders and designers are turning once more to this unique feature for homes and businesses alike.
The conversation pit was the talk of the town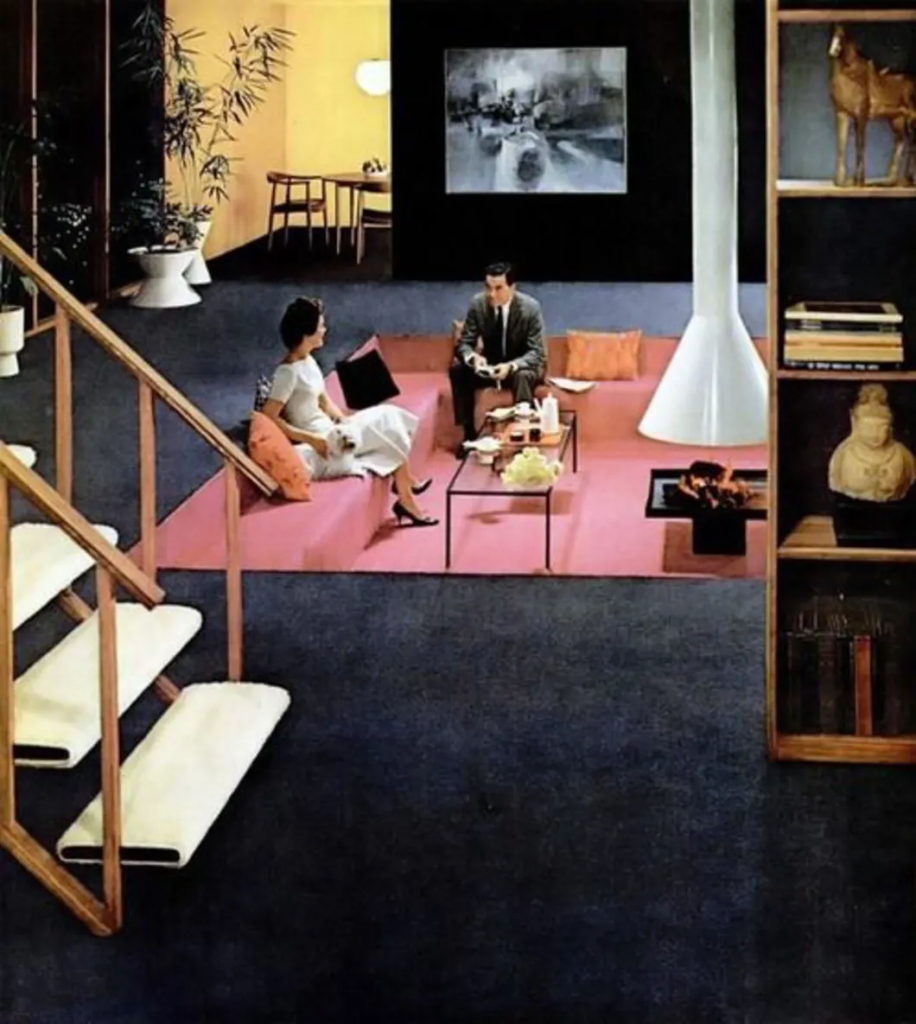 Simply put, a conversation pit is defined as a depressed chunk of flooring that includes built-in seating. Picture four couches all facing one another with pretty much no gaps in the sides. Now sink those in the floor a bit and throw in a flight of stairs and you have a conversation pit. Americans and Europeans incorporated these into their homes throughout the decades. The Miller House in Columbus, Indiana featured such a pit. This one was designed by modernist architects Eero Saarinen and Alexander Girard. After that, it skyrocketed to fame.
RELATED: TV Antennas Are Making A Comeback
Something about this arrangement feels both familiar and foreign. In modern terms, Trend Report attributes this to the conversation pit's role in overshadowing the importance of the television. The sitting arrangements and company end up the center of attention, not necessarily the screen. Despite technology all around us, the pit's layout fundamentally demands we face one another and connect. Indeed, it offers one of the best setups for doing just that.
Designers are looking back as they move forward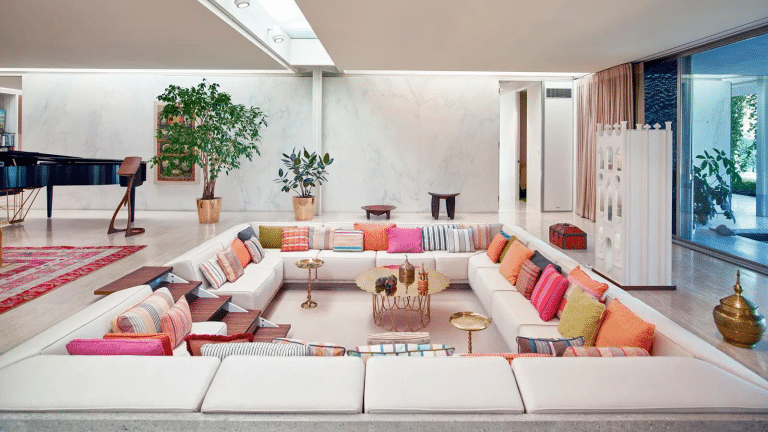 Over the years, more conversation pits got filled in to make way for a level living room. They required a spacious room and putting in stairs. Additionally, the seating had to fit within the sunken area. But today we see designs that definitely feature the conversation pit making a comeback. 2016 saw the birth of a organization dedicated to women's career development. This group, called The Wing, established a location in Brooklyn with a very familiar feature: a conversation pit.
These features, traditionally, stayed in living rooms and dens. But as they make their modern day comeback, anything is up for grabs. One Australian home featured in Techne includes what is unmistakably a conversation pit outside right next to a pool. That backyard must see a lot of summer fun! Would you want one of these in your home again?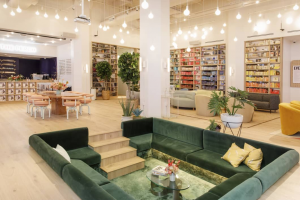 RELATED: Waterbeds: From Universal Household Favorite To Rare Novelty